You're not going to believe this. While we've been on this Adventure for 9 months and cooked 41 countries – a fairly significant chunk of time and cooking, if you ask me – somehow, some way, we still haven't made turkey.
No wonder it has been so cold lately. All of Tulsa is being punished for my omission.
Well, this week, we're shaking things up. I'm finally making a turkey dish.  Thank you, Côte d'Ivoire, for giving me the impetus and snapping me out of my lack-of-turkey-dom. It was a bleak time, but I am happy we're all moving on.
Frankly, it's just in time. If you haven't heard, Thanksgiving is just around the corner.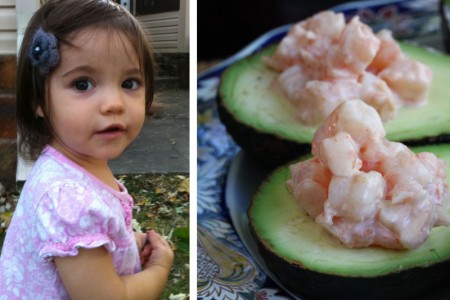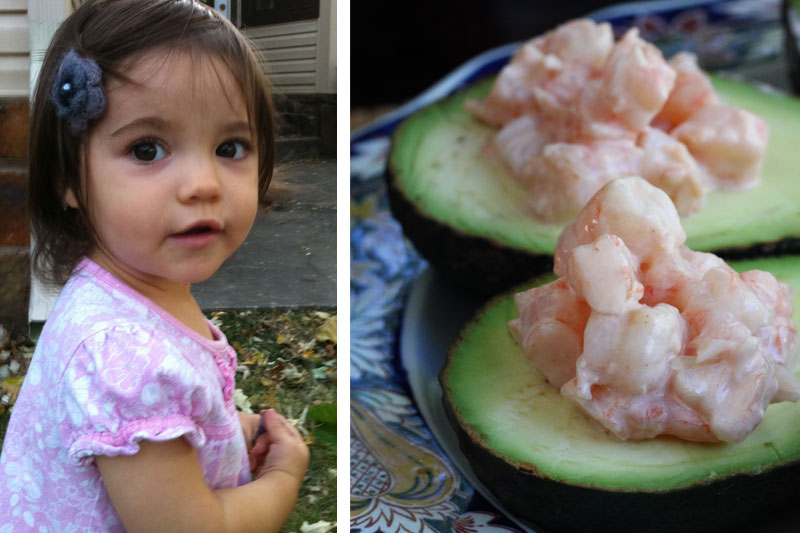 Avocado Boats filled with Shrimp Salad (Avocat Crevette) [Recipe]
Buttery green avocado overflowing with luscious shrimp salad. A gorgeous, healthy starter in under ten minutes.
Smoked Turkey with Egusi Sauce (Ground Melon or Pumpkin Seeds) [Recipe]
A smoked turkey thigh simmered in a creamy melon seed sauce. A splash of tomato puree turns this dish a lovely pink hue. Perfect for a "Global" Thanksgiving.
Fat Rice (Riz au Gras) [Recipe]
Made with heaps of rice, chunks of beef, carrot, tomato puree, oregano, and chili powder, the Ivory Coast version of this party dish easily transports to potlucks.
Fruit Salad Côte d'Ivoire [Recipe]
Mix sweet, juicy chunks of mango and pineapple for a typical Ivory Coast dessert.