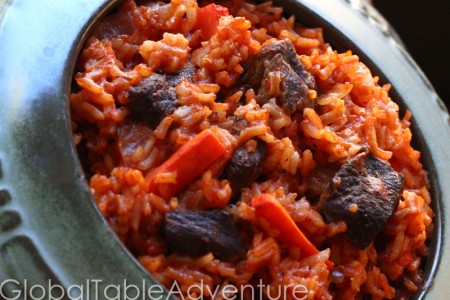 Serves 6
This spicy one pot dish is a meal unto itself. If you have a band of merry-men coming over for dinner, serve them heaping spoonfuls of this hearty and wholesome rice and they'll leave with full bellies and even merrier grins. While Riz au Gras is eaten throughout West Africa, 0ur version is from the Ivory Coast as taught me by Linda of Tropical Foodies.
NOTE: You may cut down or omit the chili powder if you would like a mild dish.
Ingredients:
3 Tbsp vegetable oil
1 small onion, chopped (or half a big one)
4 cloves garlic, crushed
1 lb stew beef, cubed
2 cups white rice
4 cups water
1 1/2 cups tomato puree
1 tsp oregano
1/2 tsp chili powder (for medium heat)
salt & pepper
Method:
Heat the oil in a heavy bottomed pot. When shimmering, add in two of my BFF's – onion and garlic. Cook them until translucent and fragrant.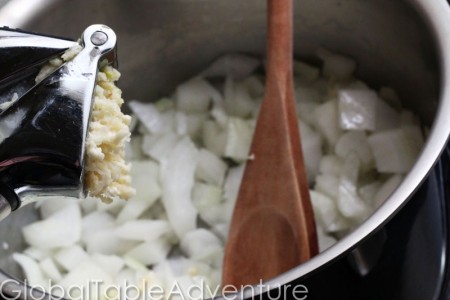 Next, increase the heat to medium-high and add seasoned beef. There will be a sizzle as the meat begins to sear. There may be no better sound on earth. Except, of course, Ava's laughter.
A generous sprinkle of salt and pepper goes a long way to seasoning the entire dish.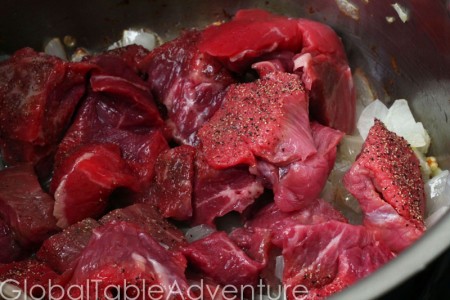 Once the meat is browned, let the white rice rain down like confetti.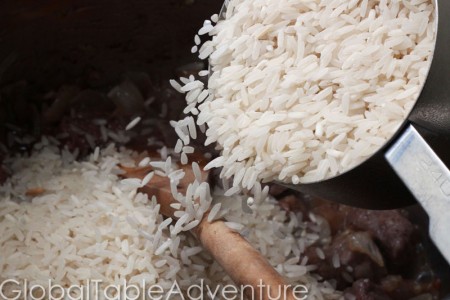 And then pour on the water … which just happens to look like an icicle. There's no hidden meaning. Promise.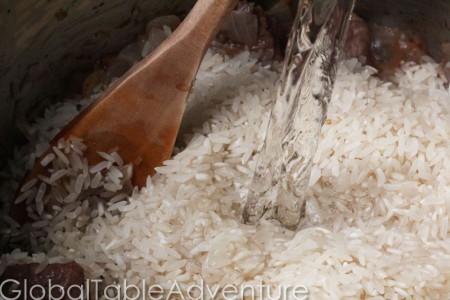 Stir in the tomato puree. This will give the dish its characteristic rosy hue, as well as mild tomato-saucy flavor.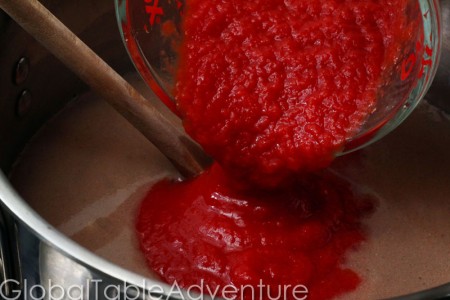 Sprinkle in a blast of chili powder and a gulp of oregano.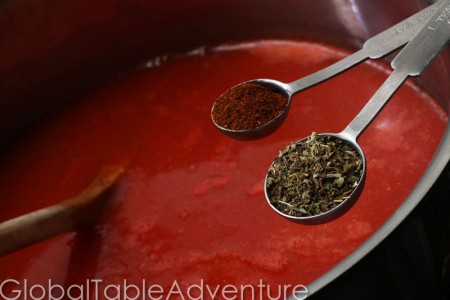 Finally, throw in some carrot sticks. I made mine about 1/4 inch wide … feel free to make them smaller.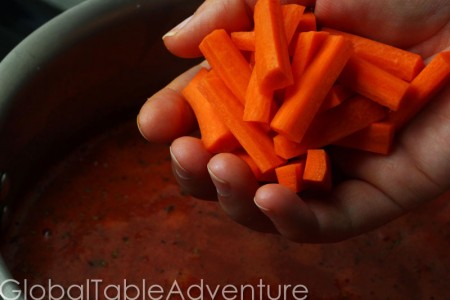 Simmer, covered, for about 20 minutes. Linda tells me the crusty bits at the bottom of the casserole are called the gratin and are prized by many in the Ivory Coast.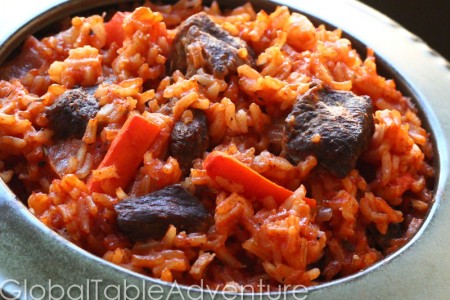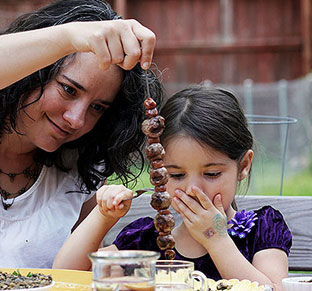 Hungry for more?
Be notified when National Geographic releases my memoir.
Simply fill in your details below.