Because the leaves are changing, and because I'm feeling fiesty, let's do a book giveaway. And not just any book give away. This is a "must have" book for anyone who loves Latino/Caribbean food. (Mmmm, doesn't everyone?)
The book: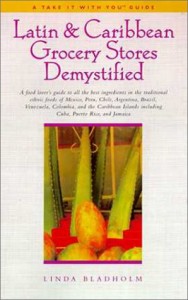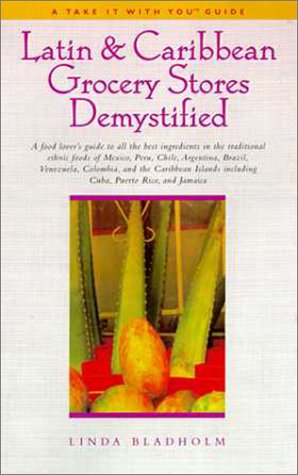 Latin & Caribbean Grocery Stores Demystified by Linda Bladholm
There's nothing I enjoy more than plunging into one of Miami's many latin markets with Linda at my side–and now you can, too, wherever you live. Her carefully researched, clearly presented information will let you shop with confidence. And her charming and enthusiastic approach will make it fun. This indispensable guide will turn your trepidation into delight. –Kathy Martin, Food Editor, The Miami Herald
How to win:
I'm guessing that you read this web site because you are interested in international food, travel, and culture. Awesome.
Or you are standing by to see if I actually can cook one meal for every country in the world!
Or perhaps you just like watching videos of cute babies eating international food…. which, trust me, I get. Super-duper.
Either way…. I love it! I want to know:
How do you live the life of a Global Table Adventurer?
Leave an answer to this question in the comments section below. One winner will be chosen at random. Contest closes in 24 hours, at midnight (Friday, October 15, 2010). Winner will be announced Saturday, October 16, 2010. Prize is one copy of Linda's book as described above. Must be 18 to enter.
But wait, there's more!
For those who are disappointed that Fun Fact Friday has been interrupted, I've included a poll about Colombian food. Yum. Enjoy!