Makes 14 oz
Ingredients:
1 can Sweetened Condensed Milk
Method:
Remove label from can of sweetened condensed milk and pierce with two holes on the top. Note that my label is still on the can. This becomes a mess later and I wouldn't recommend it.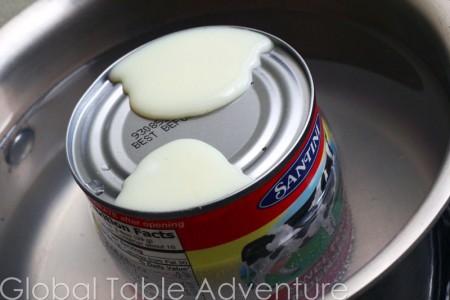 Place can in a small pot and fill with water. Bring to a gentle simmer and maintain water level about 1″ below top of the can at all times. Simmer for about 3 hours. Let cool before handling, eating, or touching.
Here is a light dulce de leche (I had my heat very, very low – otherwise the can rattles around in the pot. The longer you cook it, the thicker and darker it becomes):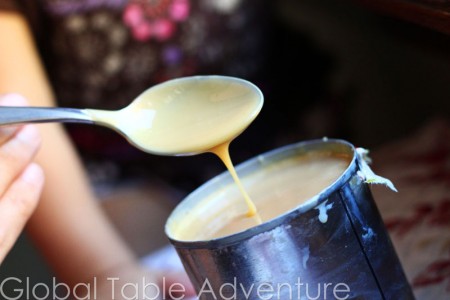 Here's a thicker, darker dulce de leche. Cooked for the same amount of time, but the heat was up slightly higher.
NOTE: This picture is from Argentina…. wow, our photography has improved! Shout out to Keith
P.S. To make it thick enough to spread on Alfajores, simmer for about 5 hours.
Serve with ice cream, cookies, Alfajores, crepes … anything you can imagine!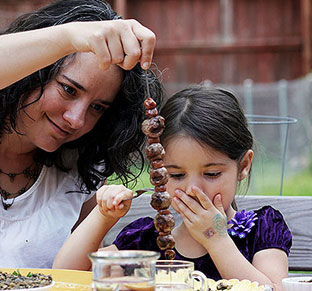 Hungry for more?
Be notified when National Geographic releases my memoir.
Simply fill in your details below.