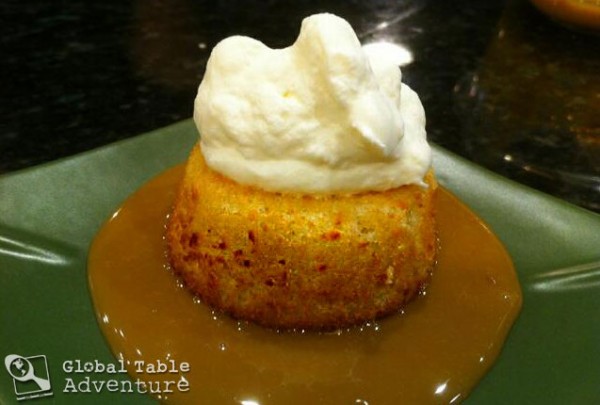 Makes 18-22 cupcakes
Don't expect cheese and tortillas. Instead, think poundcake. Think party food. Think happy mornings, popping a few too many quesadillas in your mouth. In El Salvador they eat rich, buttery quesadillas in the morning with a big cup of coffee and I suggest you do the same. You'll love the slight crunch of the sesame seeds in combination with the sweet/salty cake.
I'm proud to say that this recipe was awarded First Place in food52's Gluten-Free Baking Competition.
Best served with dulce de leche and a cloud of whipped cream.
Ingredients:
1 cup rice flour
1 tsp baking powder
1 pinch salt
1 cup butter
1 cup sugar
3 eggs
1 cup sour cream
1/2 cup grated hard cheese, like cotija (parmesan can be substituted)
sesame seeds, to taste
Method:
Get your baking shoes on! You're about to whip up a batch of Salvadoran goodness.
Gather your ingredients, then preheat the oven to 350F.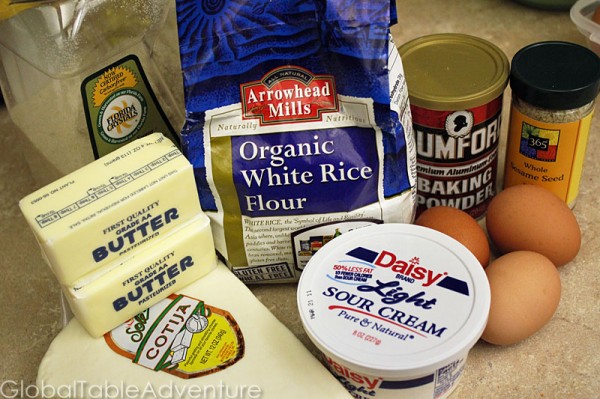 Whisk together the rice flour, baking powder, and salt.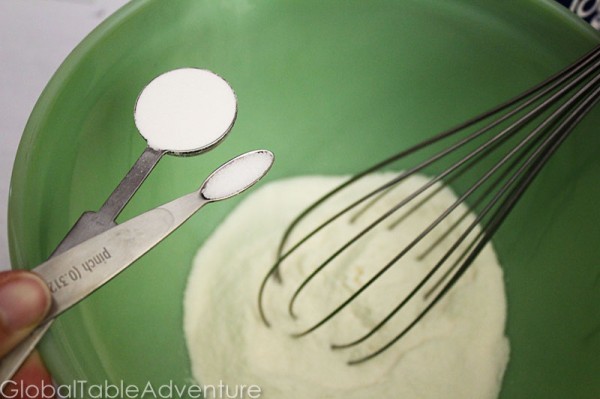 Meanwhile, in a standing mixer, cream the butter with sugar.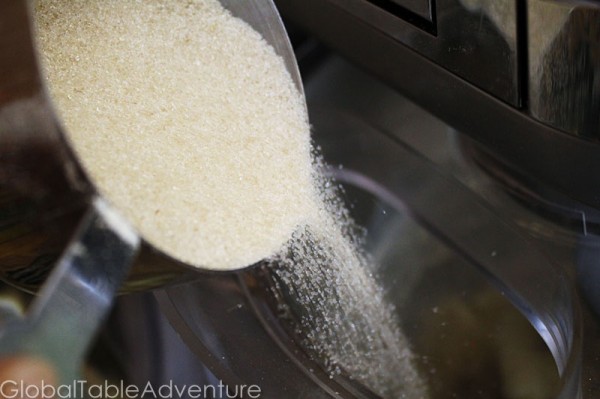 Drop in the eggs, one at a time. Beat until fully incorporated and scrape down the sides.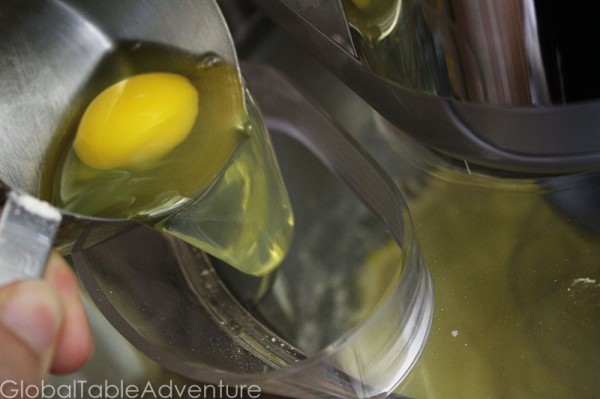 Then add the sour cream.  Plop.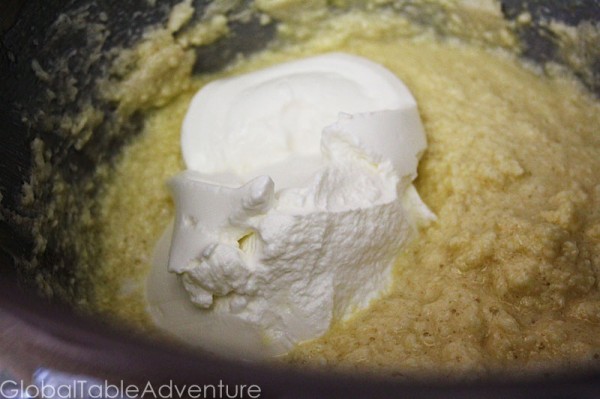 Once you've whisked that in, add the rice flour mixture.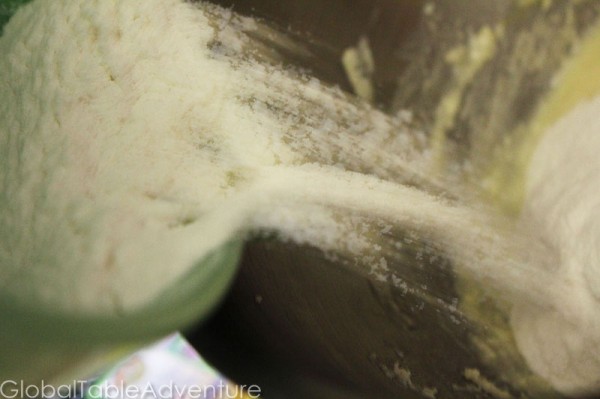 'Don't forget the cheese, please!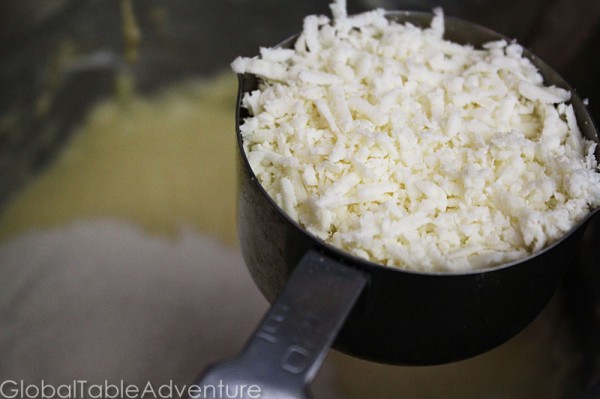 Spoon into greased cupcake tins. Leave some room for them to rise up (they aren't meant to have "muffin tops" though)
Neither am I, but my jeans won't listen.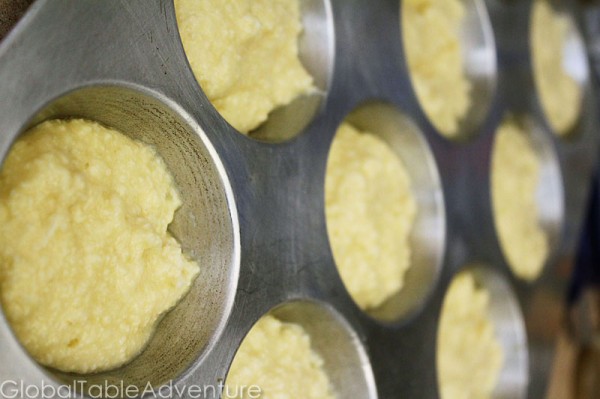 Sprinkle with sesame seeds.  Pretend you see some in this picture. Aren't they pretty?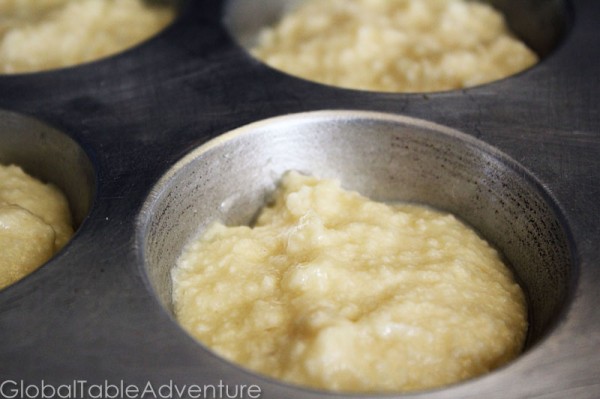 Bake at 350F for about 15-20 min, or until an inserted toothpick comes out clean. Let cool for 15 minutes and pop out of the tins.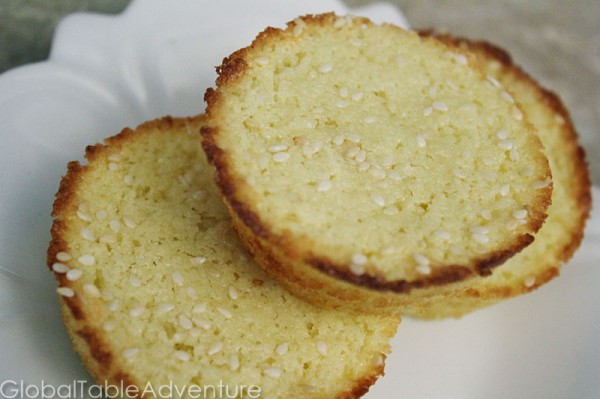 Eat at room temperature with a big cuppa coffee.
Take an hour to read the newspaper and glance out the window from time to time, watching the clouds drift by.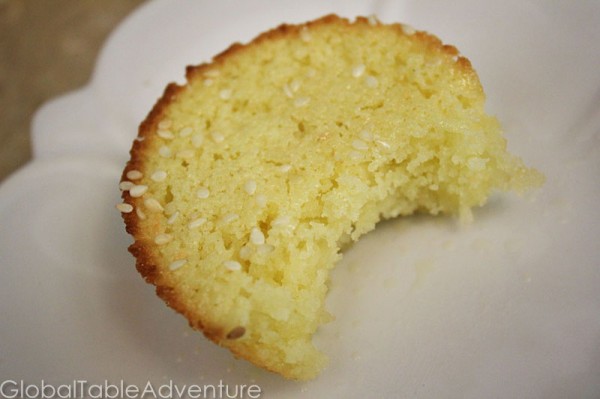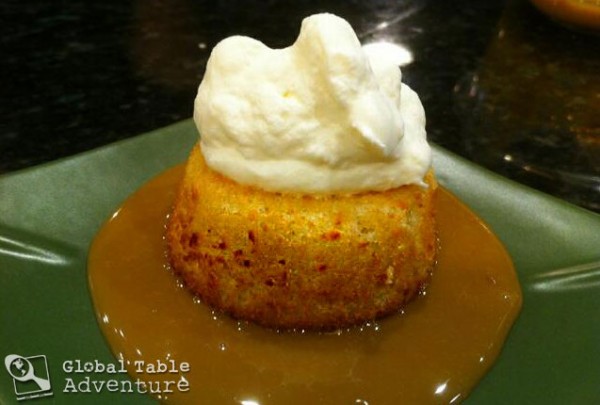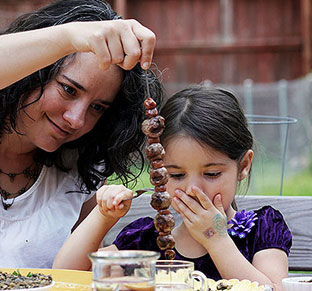 Hungry for more?
Be notified when National Geographic releases my memoir.
Simply fill in your details below.