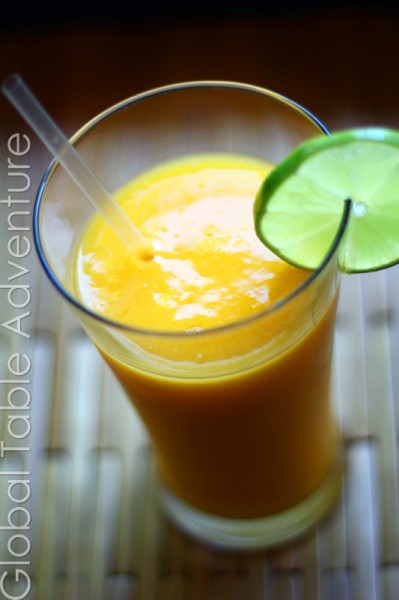 A puckering combination of tart and sweet, the frozen Daiquiri blends ripe fruit, rum, and fresh lime juice with a mountain of shaved ice. This slushy sip of paradise makes it five o'clock everywhere. It's true. I've tested it myself.
The original daiquiri from the early 1900's was nothing so complicated – a plain, stout mixture of sugar and lime juice poured over (or shaken with) ice. Over the years, the drink gained popularity and traveled around the world from Cuba to Cameroon.
Today we honor Cameroon's wonderful mango groves with a flexible recipe for a frozen Mango Daiquiris. You'll see the proportions generally say "to taste." This is because some like it strong with a little ice, while others don't want any alcohol, but enjoy a great amount of ice. By leaving the mango and lime quantities static, everything else is easy to play with.
My goal is to provide you with basic guidelines to get you poolside with your favorite drink, as soon as possible. So grab your blender. Let's play!
Makes up to 1 1/2 quarts
Bring happy hour to your home with this frozen tropical beverage.
Ingredients:
3 ripe mangoes (about 4 cups cubed)
4 limes, juiced
sugar, to taste (we didn't need any)
white rum, to taste (we used 1 cup)
2-4 cups crushed ice
lime slices for garnish, optional
Method:
1. Cut up mangoes into chunks your blender can handle.
How to cut up a mango:
Slice mango along the flat side, running your knife next to the flat, oval pit on the inside.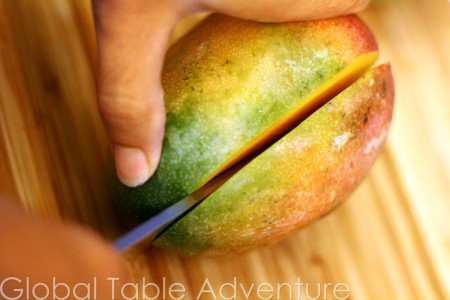 Score the mango with your knife, making a criss-cross pattern and being careful not to cut through the skin.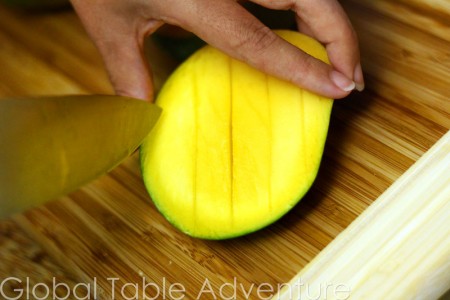 Bend the skin back and pop the score marks out, into cubes (see photo right).
This is my favorite way to cut up a mango. There are other ways of course!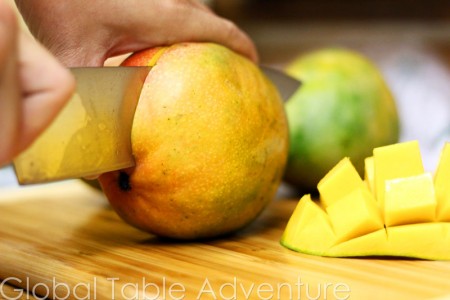 Go ahead and sneak a piece. I won't tell!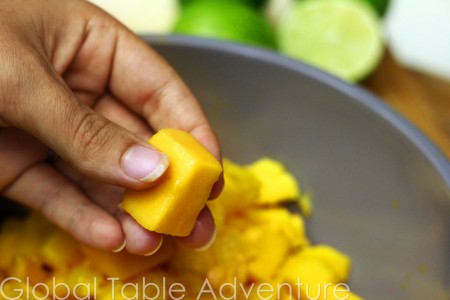 2. Back to the Mango Daiquiris. Juice the limes. Tart goodness – yes!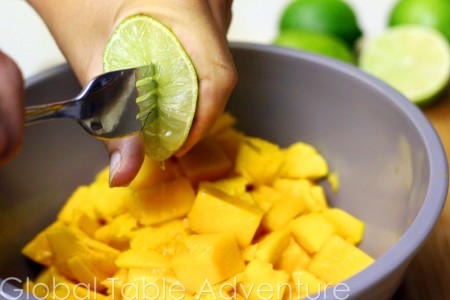 Add to the blender. Just look at this – the mangoes are clamoring all over each other to get into that sour lime bath.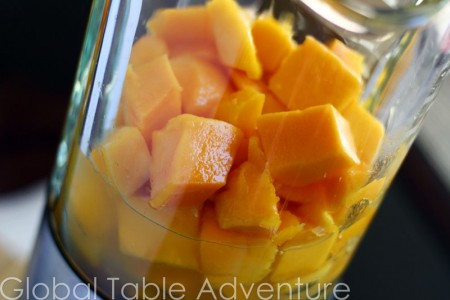 A pile of ice should settle things down.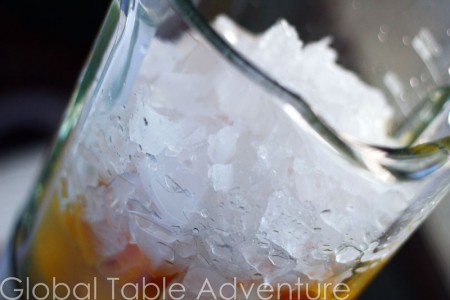 And a splash of rum for everyone, but Ava. Another 20 years to go for her.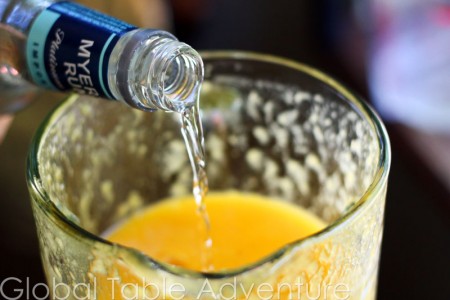 Cheers!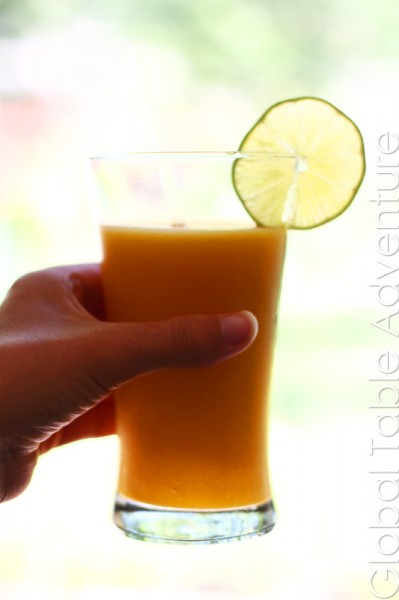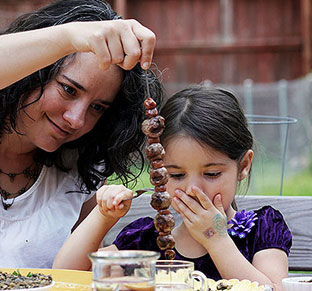 Hungry for more?
Be notified when National Geographic releases my memoir.
Simply fill in your details below.