Divided by the waters of the great Mekong river, the flat plains of Cambodia are fertile ground for mile upon mile of wet rice fields. The people also draw fish from this river and other, smaller waterways, for most meals.
Brothy soups cooked with limes (pickled or not), lemon grass, tamarind, or even coconut milk are standard fare. Here's a recipe for Chicken and Pickled Lime Soup. Many curries and stir-fries are based on Kroeung spice pastes, all of which use lemongrass as the main ingredient. The result is salty, sour  flavor, reminiscent of Vietnam and Thailand, without the eye-watering, mouth-sweat heat found in either of those countries. In fact, although red chili peppers are used, black pepper is the main vehicle for heat in Cambodian cooking.
Meals are filled out with fresh vegetables and unripe fruit, such as long beans, mango, papaya, pineapple, and squash. The most popular of the meats is either pork or chicken, found in many soups, noodle dishes and stir-frys.
The grill is also an amazing tool in Cambodia – used, amongst other things, for Grilled Corn with Coconut Milk and Grilled Eggs!
A former French colony, Cambodians carry on certain French traditions like eating fresh baguette. Locals can be seen spreading the crispy bread with pâté, or dipping it in curries to soak up the flavor.
Dessert is usually fresh fruit (like the jackfruit, which can grow up to 80 pounds), however rice puddings and milkshakes made with coconut milk (dteuk krolok) are also available.
I was reading an article in Afar Magazine about floating bungalows that you can rent in Cambodia. I'd sure love to eat our Global Table dinner over the water like that! How fun
A note about "Travel Tuesday"
I want to briefly mention a ritual we have on our Facebook Fan page every Travel Tuesday. I ask one basic question: "What is your travel daydream this week?"
Your responses are wonderful – each week different, always interesting.
Here's a sampling of ones we've had in recent weeks:
"I'd like to be laying in a patch of soft Kentucky bluegrass next to a softly babbling brook, listening to the music of the water, snuggling with my honey, enjoying a lazy afternoon." Arthur
"Eating lemon gelato from Corona's Cafe in Firenze" Brenda
"Lying in a huge hammock on a beach in the Seychelles with my girlfriend and 6 year old son – enjoying life, an adult beverage and a gorgeous sunset." Jym
"I think I feel llike floating in the blue waters of greece! While my man waiter retrieves ice cold xtra minty moijtos from the bar. When he arrives with said drinks we will sip them while sitting naked at the edge of the crashing cool blue waves." Elisa
"I'd like to be hiking in Austria." Jessica
"Flying an X-wing over Naboo." Keith
"Today would be a good day to visit Ireland – just because." Collette
"I would sit at a big happy family table at Chez Rose-Marie, a beach restaurant in Corsica, enjoying a pizza Don Alfredo and a glass of cool rosé wine. Luckily, in a few short weeks the dream scenario will be reality!" Mette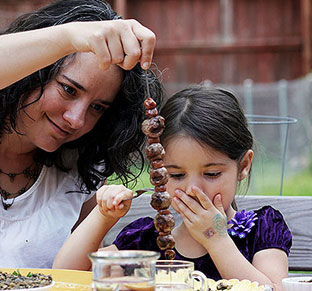 Hungry for more?
Be notified when National Geographic releases my memoir.
Simply fill in your details below.