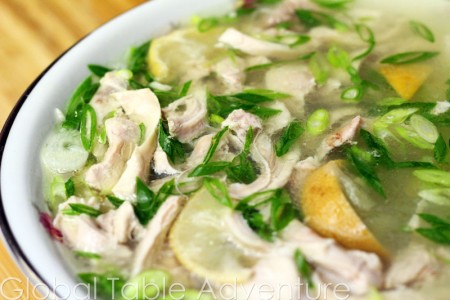 Serves 2-4
Although Cambodian Chicken and Pickled Lime soup is light and healthy, the broth contains considerable zestiness from the sliced pickled limes. If you don't have time (or the right weather) to pickle limes, substitute fresh lime juice and zest to taste. The flavor won't be the same, but you'll get the spirit of the dish.
Our recipe was inspired by Karen Coates' travels to Cambodia. My version includes lemongrass because it is growing like crazy in my garden and I thought this herb, so popular in Cambodia, would go well in the soup. This is not traditional per se, but tasty if you happen to have some just beyond the back door.
Ingredients:
1 lb chicken (I used boneless, skinless thighs – for convenience)
4 cloves garlic, slivered
1 piece lemongrass (optional)
4 cups water, or as needed
1 pickled lime, sliced (or substitute lime juice and zest, to taste)
1 cup green onion, sliced
Method:
The best thing about this soup is it is a one pot dish – less dishes to clean means more time… eating!
First, add some chicken – I like boneless and skinless thighs for quick weeknight soups because they have great flavor and less fat (that eventually has to be skimmed off anyway).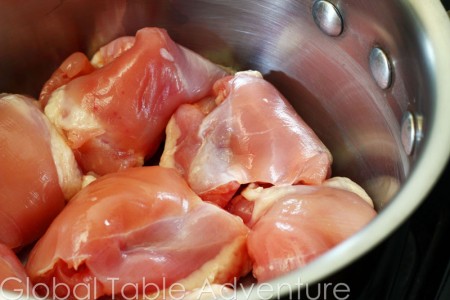 Add sliced garlic – four cloves is just right for my tastes.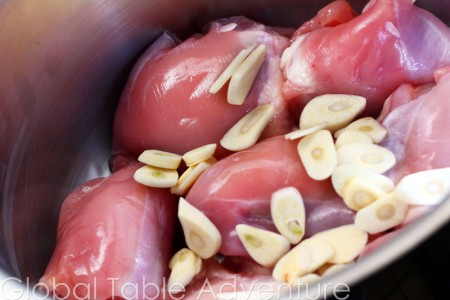 If you're using lemongrass, throw it in. Lemongrass is so easy to grow – I strongly suggest you grow a little plant in the corner of your garden next year. By the end of the summer it looks like a big ornamental grass. Or a weed. I'm not sure… but I promise you'll love it.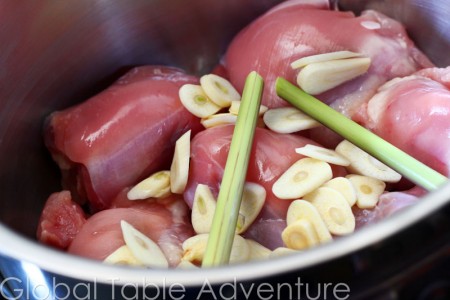 Add the water. You want it to cover everything. Don't forget to add some salt and pepper. Simmer for about thirty minutes. Skim the fat off the top every once in a while.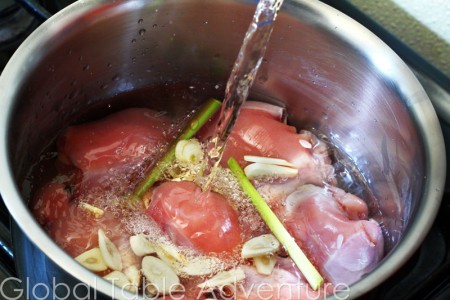 Meanwhile, slice up your green onions. If you cut them on a sharp angle they look soooo pretty. Like little feathers.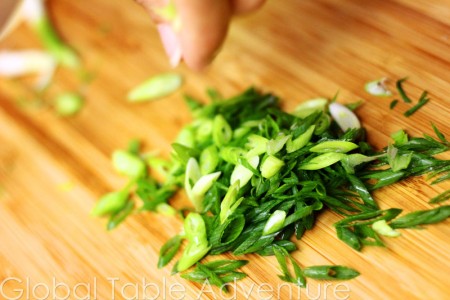 Cut up your pickled lime.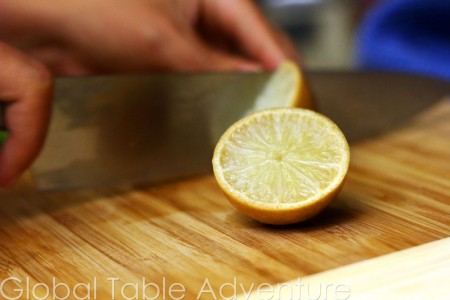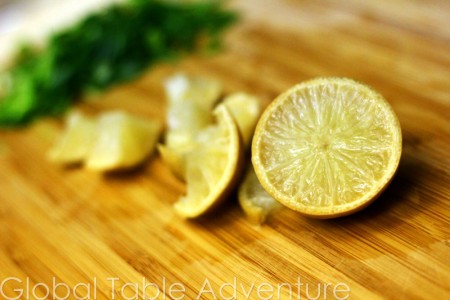 When the soup is done cooking, remove from heat and shred the chicken into small pieces.
Ladle soup into serving bowl, top with green onion and lime slices. Serve hot with white rice for a light dinner.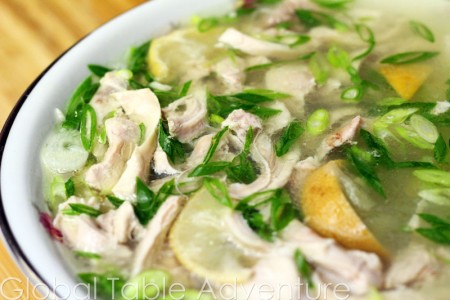 P.S. This soup is great if your not feeling well. Chicken soup, even the Cambodian kind, does a body good.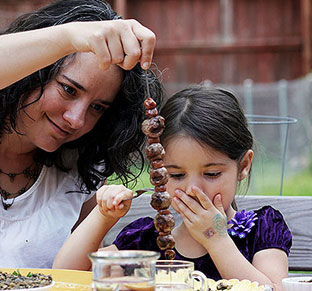 Hungry for more?
Be notified when National Geographic releases my memoir.
Simply fill in your details below.