Although simple in preparation, our Botswana Global Table relies on the freshest produce and meat, as well as gentle, slow cooking for fantastic depth of flavor.
PS. Ava turned one on the 4th! Happy Birthday, Ava!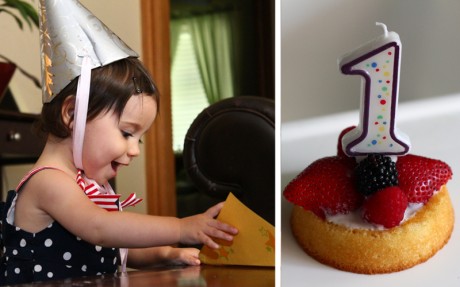 Stewed Beef (Seswaa) [Recipe]
Slow-cooked beef with just water, onion, salt, and pepper. The meat is often pounded to make a fine texture and flour can be added to thicken the stew into a gravy.
Stewed Spinach Greens [Recipe]
Spinach cooked slowly with onion, tomato, bell pepper, and water.
Cornmeal Pap [Recipe]
Cornmeal pap reminds me of soft polenta. This African staple is eaten with most meals in Botswana.
Watermelon Slices
Watermelon is thought to have originated in Botswana, in the Kalahari Desert.
Rooibos Tea
This popular tea is enjoyed throughout southern Africa. Serve with fresh lemon slices and honey.
NOTE: I found several brands of Rooibos Tea at my local Whole Foods.