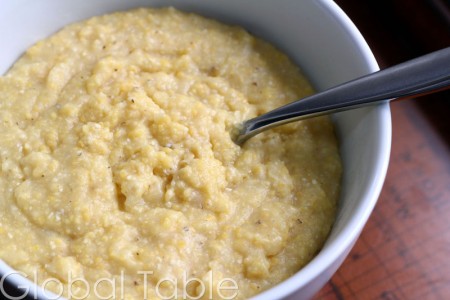 Serves 2-4
In Botswana, Cornmeal Pap is eaten with the fingers, dipped into stews to pick up additional flavor. Like soft polenta, Cornmeal Pap goes well with any stewed meat or vegetable. The mixture stiffens up quickly, however, so serve immediately after cooking.
NOTE: Please use white cornmeal for authentic pap. (I had to substitute yellow)
Ingredients:
1 cup cornmeal (fine or medium grind is best)
1 quart stock (vegetable, chicken, or beef)
salt
pepper
Method:
1. In a medium pot, bring stock to a boil.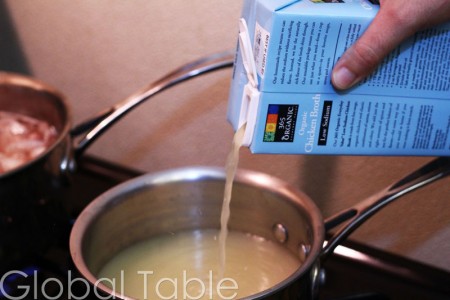 2. Stream in cornmeal slowly. Whisk continually to keep mixture from lumping.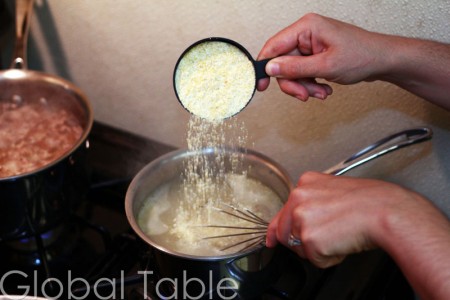 3. As mixture thickens, you may need to switch to a wooden spoon. Allow to simmer gently until cooked to desired consistency, about 20 minutes. Season with salt and pepper. Serve immediately (Pap stiffens up considerably as it cools).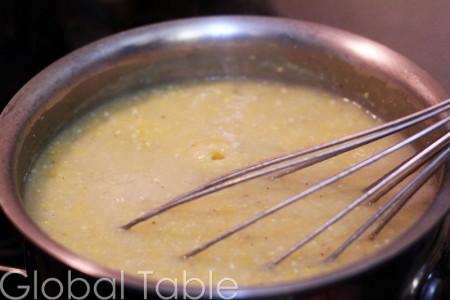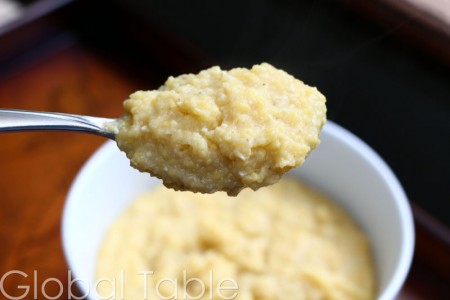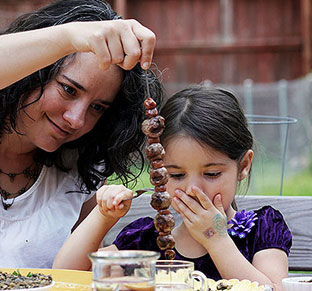 Hungry for more?
Be notified when National Geographic releases my memoir.
Simply fill in your details below.