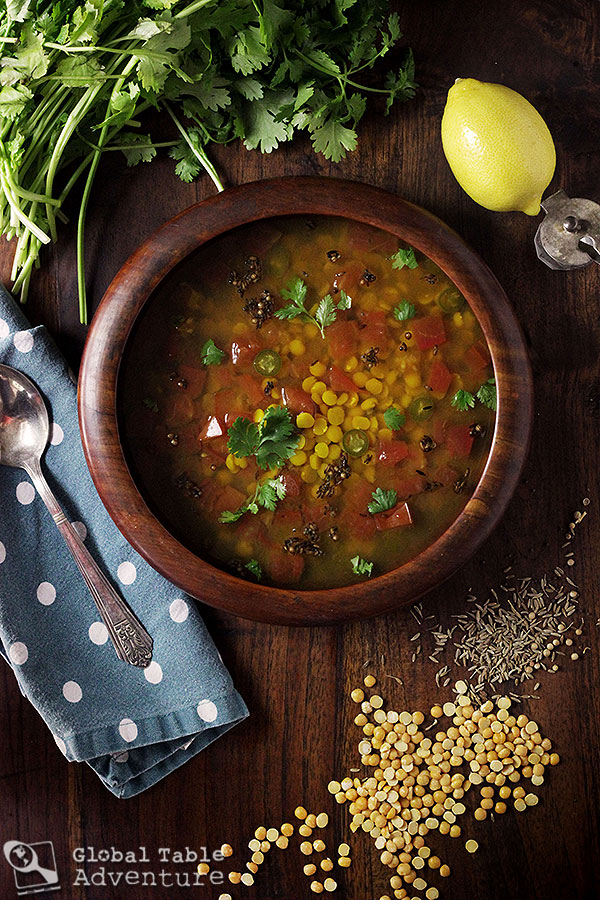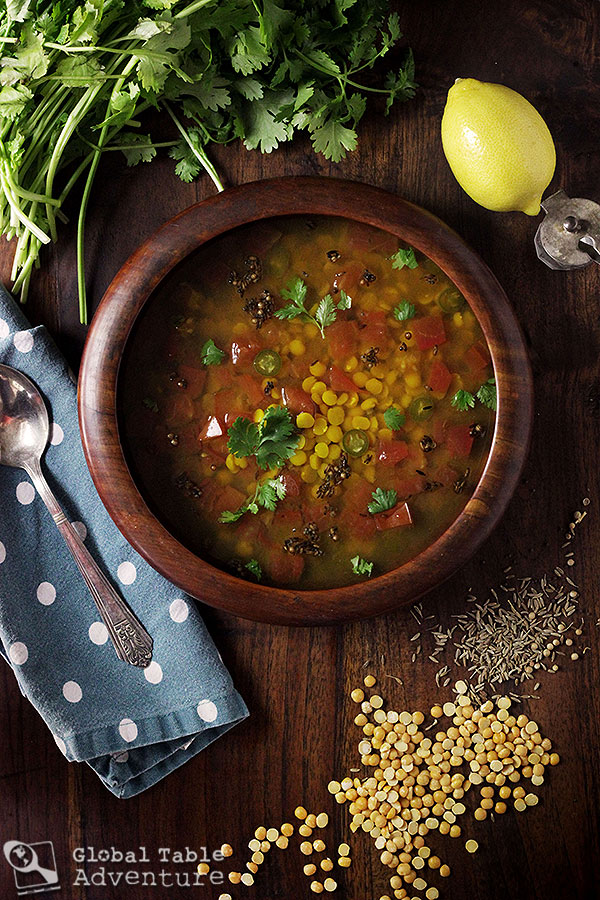 In our house we live by Michael Pollan's addage: "Eat food. Not too much. Mostly plants."  This week we're going one step further, invoking Mahatma Gandhi's strict vegetarian diet in honor of World Vegetarian Day (October 1st). While most people think of Gandhi as a famous pacifist, he also had a lot to say about eating a pant-based diet, led in great part by his compassion and respect for the lives of even the smallest creatures. Not one to mince words, Gandhi wasn't afraid to puts his beliefs in black and white:
 No flocks that range the valley free
To slaughter I condemn
Taught by the power that pities me
I learn to pity them

– Gandhi (1869 – 1948)
Our daughter Ava has been eating mostly vegetarian for a while now, so she was particularly happy to celebrate World Vegetarian Day with a new-to-us dish.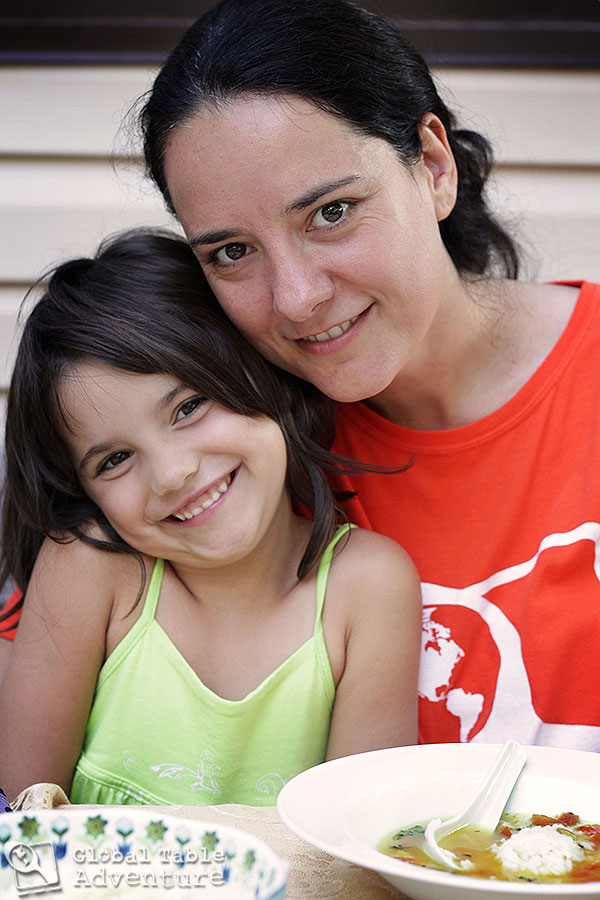 What to eat for World Vegetarian Day?
While we have hundreds of vegetarian and vegan recipes from around the world, I thought it'd be fun to try a dish Gandhi might have enjoyed during his lifetime. There's quite a bit of information about his diet since he wrote extensively on the subject. According the Gandhi foundation and other sources, he generally avoided milk (except for goat milk later in life), partook in numerous raw meals, and (as a nationalist) had a soft spot for the cooking of his heritage (he was born in a small town called Porbandar in Gujarat, India).
For my research I looked to the Ganapati South Indian Kitchen, located in the UK. Ganapati is one of the few restaurants that specializes in serving up what are thought to be Gandhi's favorites (along with some creative interpretation to allow for inaccessible ingredients). In fact, they have a special called the Mahatma Thali (a 12-item meal served on a banana leaf).
According to [Gandhi], a model meal for Indians should include goat milk, brown rice, dry cereals, seasonal raw fruits and vegetables, jaggery, pulses and pure ghee (in small portions).
The Mahatma Thali serves up everything from chutneys, pickles, and raw cabbage salads to curry, moong dal, red rice, and lemon rasam (a soup that can be seasoned many ways, including with lemon, as the owners suggest). More information about the restaurant and Gandhi's favorite food is available in the Times of India, Mahatma on the Menu.
A recipe to clear the sinuses
After studying their menu I was inspired to serve lemon rasam to my family – a pure, brothy soup that's perfect for the changing seasons and – thanks to the lemon, turmeric, and ginger – a highly restorative meal. Any illness you're fighting should be tamed after a bowl or two of lemon rasam.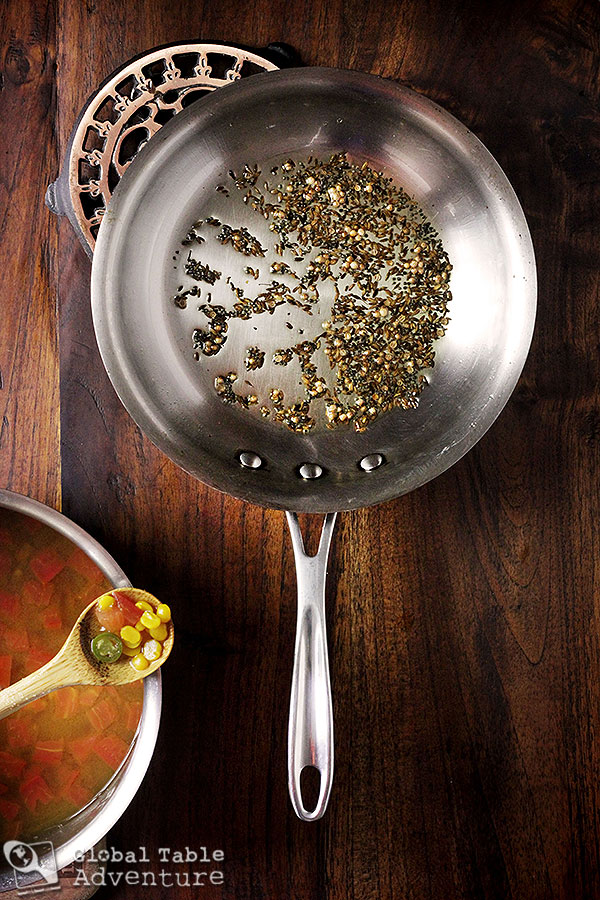 Though distinctly seasoned with cumin, coriander and mustard seed, the juice of a whole lemon carries the high notes. To balance the staggering citrus be sure to add plenty of salt and as much chili pepper as you can stand. The spicier the Rasam, the healthier!
Rasam goes beautifully with long grain rice, like basmati. Though we were out of brown basmati and red rice – Gandhi would have preferred these… so if you have them, all the better.
Lemon Rasam

Serves 2-3
Ingredients:
1/3 cup yellow split peas (toor dal)
1/2 teaspoon turmeric
1 medium tomato, diced
1-4 hot green chilies, sliced (to taste)
1/2 teaspoon freshly grated ginger
One lemon, juiced
1 tsp salt
Garnish:
1/2 teaspoon mustard seeds
1/2 teaspoon coriander seeds
1 teaspoon cumin seeds
a couple teaspoons ghee or vegetable oil
cilantro leaves
Method:
Simmer the split peas along with 2 1/2 cups water and the turmeric in a covered pot until tender (30-45 minutes – times will vary depending on the age of the dried peas). Set aside.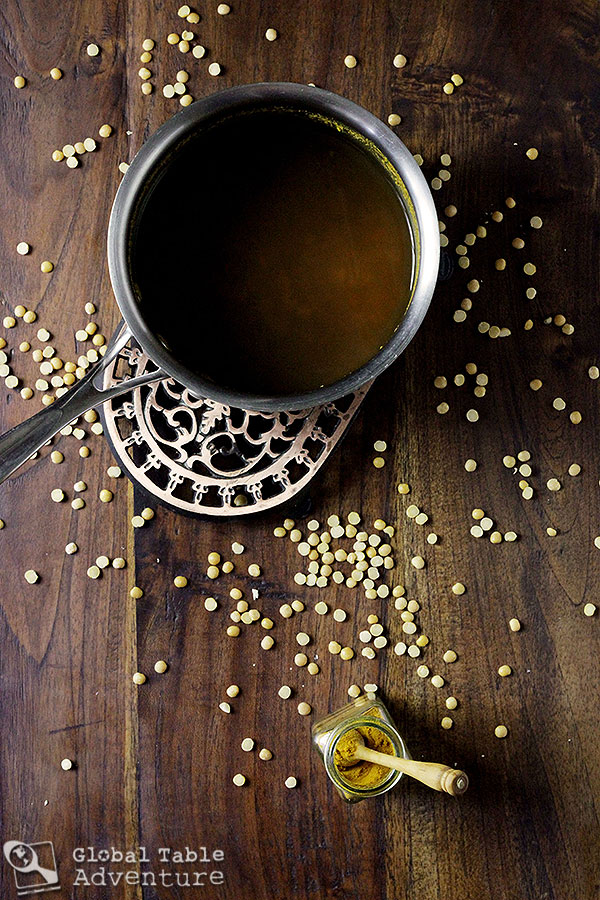 Meanwhile, add 1 cup water to a small pot, the diced tomato, the hot chilies, and fresh ginger. Simmer covered until the tomatoes are tender and the broth is fragrant – about 10 minutes.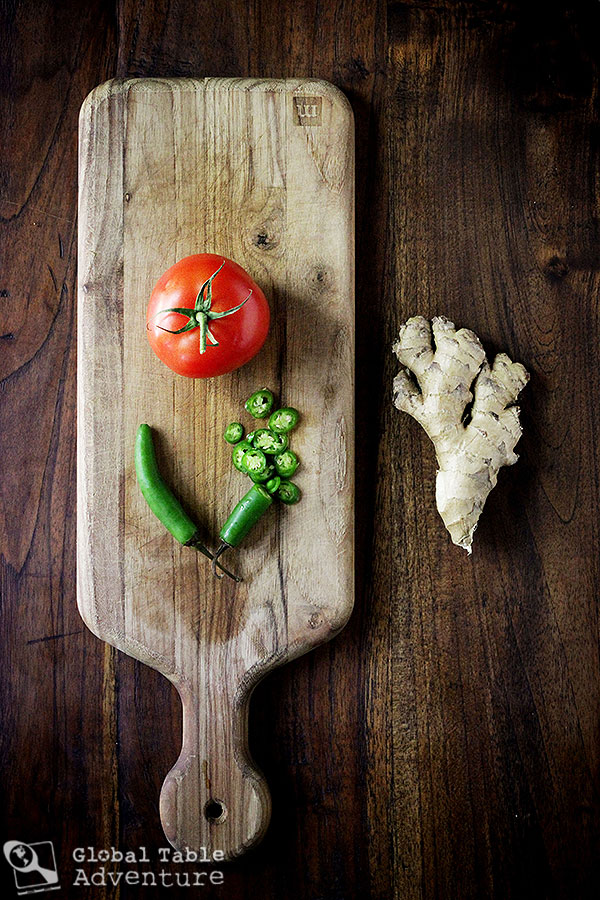 Squeeze in the lemon juice and season with salt. Add the reserved tomato and cooked split peas (and their broth) and remove from heat.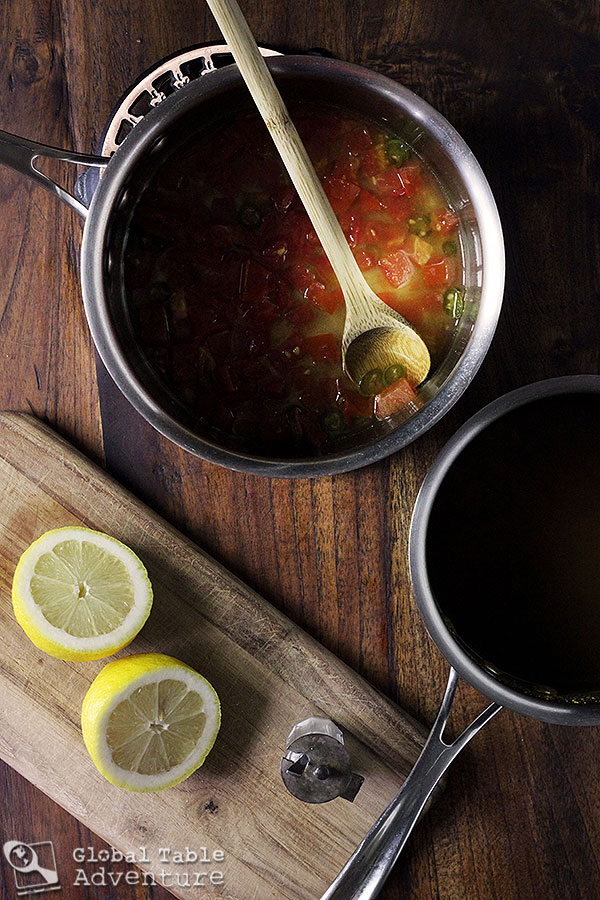 In a small skillet, toast the mustard seeds, coriander seeds, and cumin seeds in a little ghee or vegetable oil. When they pop, pour the mixture over the broth.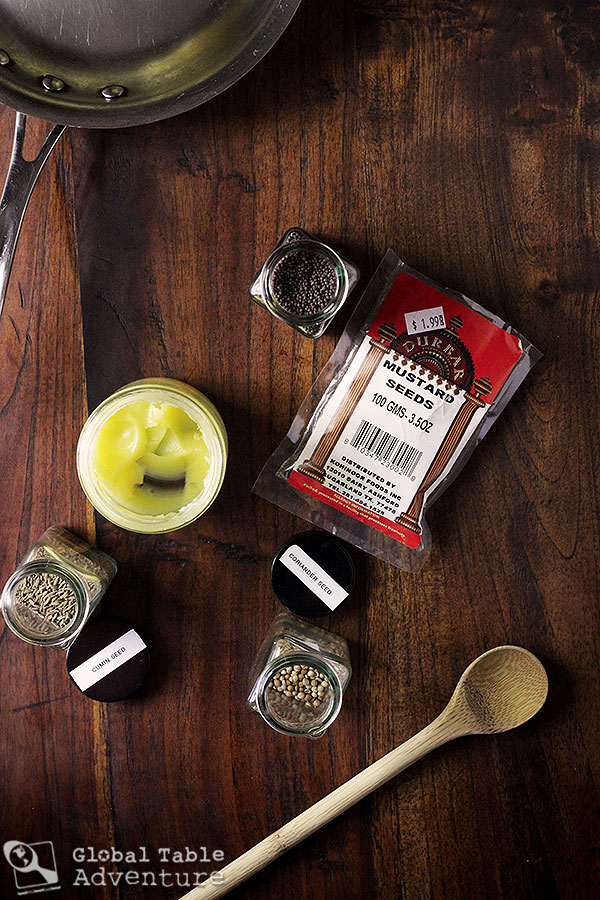 Garnish with a generous handful of cilantro leaves and serve with rice.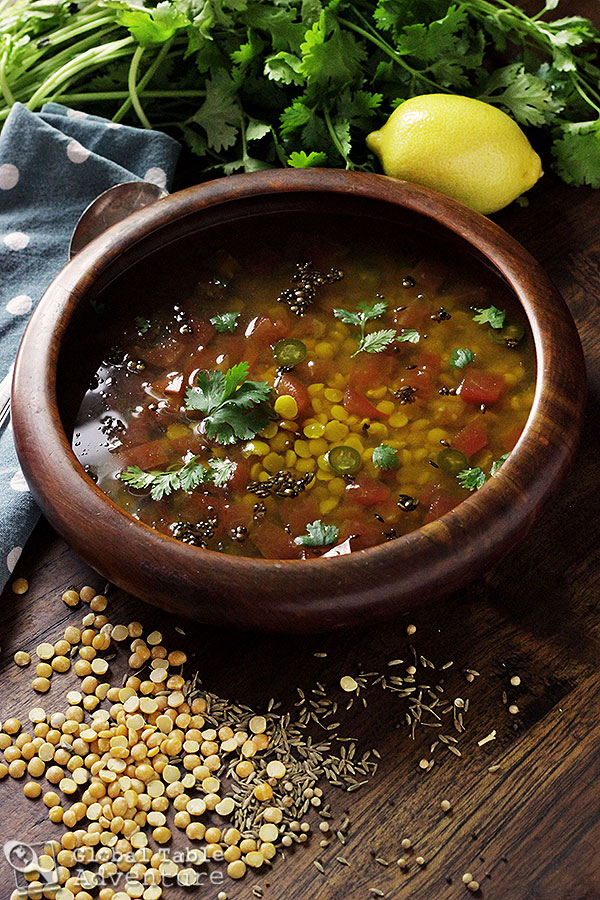 Enjoy with a smile in your heart and love for life!
xxoo