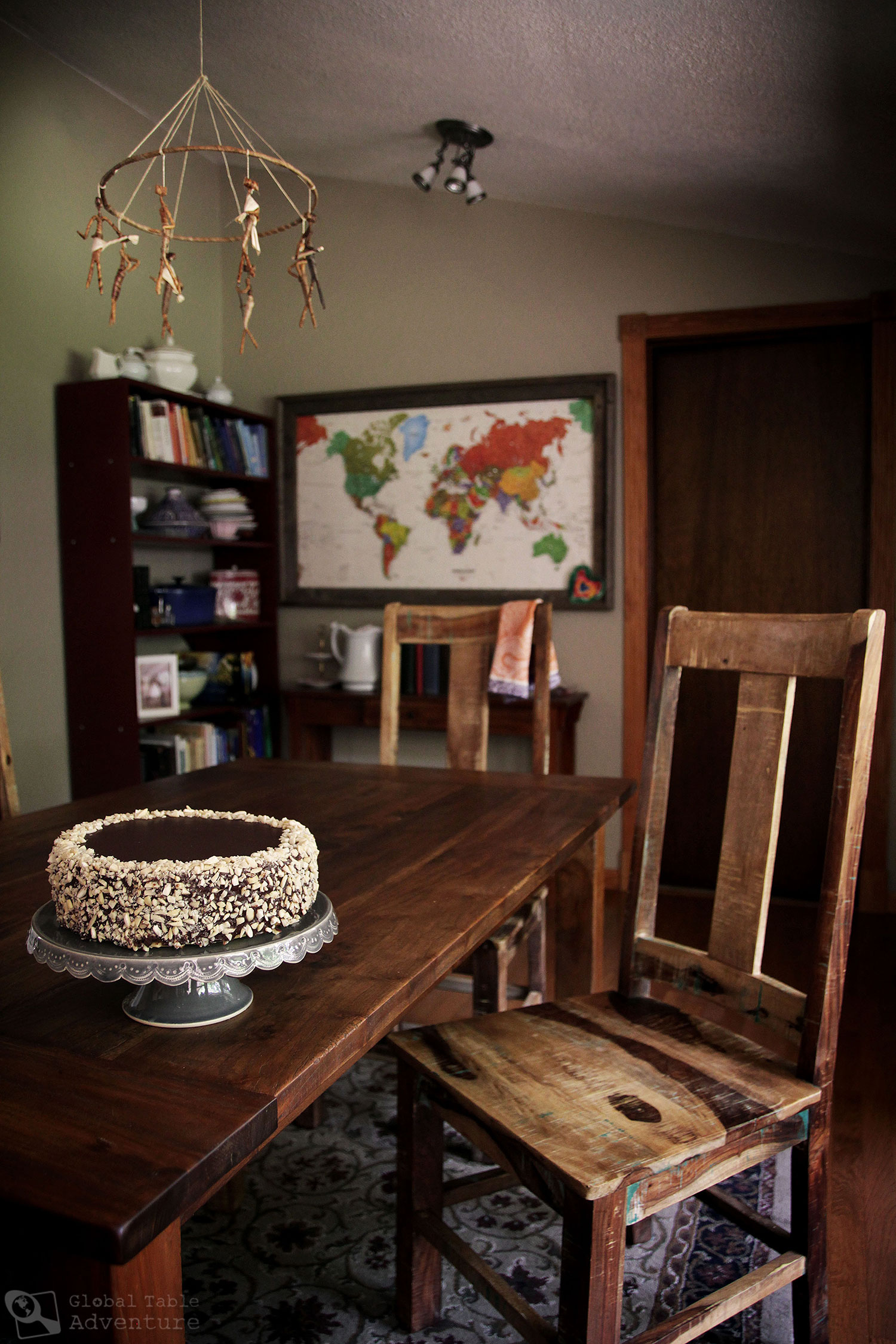 The stories we share during mealtimes nourish us as much as the food we eat. But sometimes we need a little jump start to get conversation flowing. Kenyans use banana leaves to create artwork that not only evoke ancient folk tales but that inspire the telling of new stories.
I found our Kenyan storytelling chandelier at a garden festival called Springfest here in Tulsa. My daughter and I almost breezed right past the booth. The rain had just started coming down in earnest: Ava was dancing in puddles with a friend and I was hunkered beneath my umbrella, feeling grumbly about my wet socks.
But then those dancing figures caught my eye.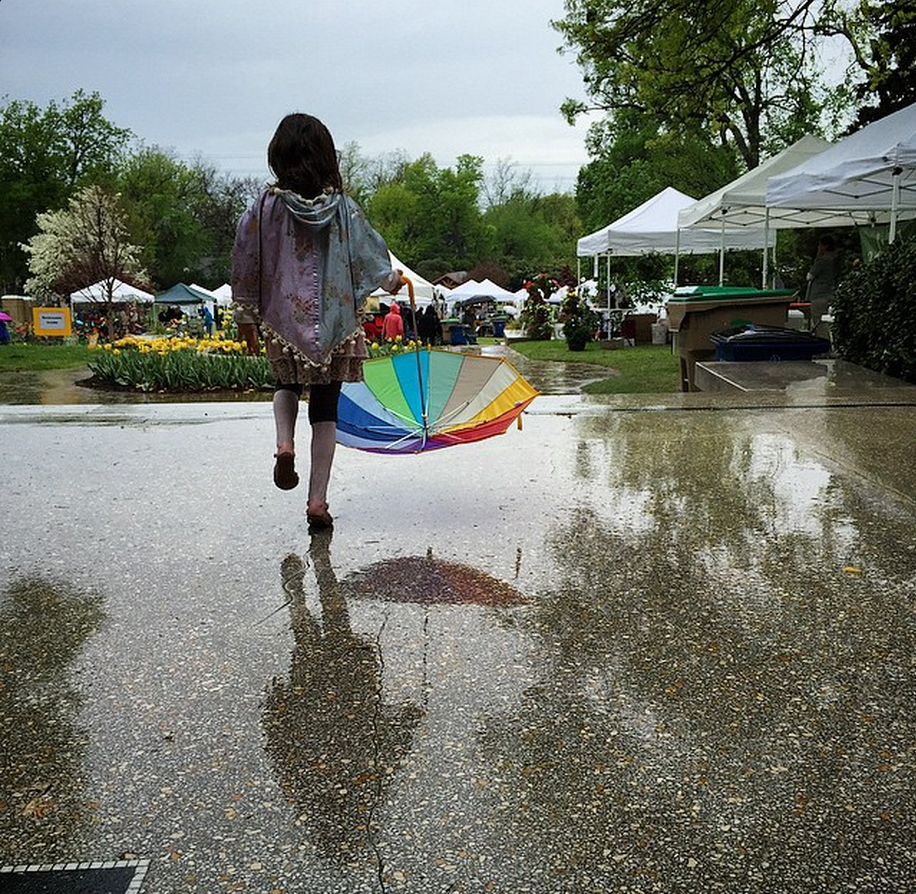 Turns out the chandelier was made by a group of women in Kenya. Proceeds of our sale went back to helping their village. The vendor told me there was a story behind each figure and when I asked her what they were, she coyly responded that it was up to us to tell it.
While most might use this sort of art over an infant's crib as a mobile, when the vendor invoked the notion of using the figures for storytelling I knew that the piece belonged over our dining table. Thus the down to earth mobile became our chandelier – more than a conversation starter, these whimsical figures inspire stories for all ages.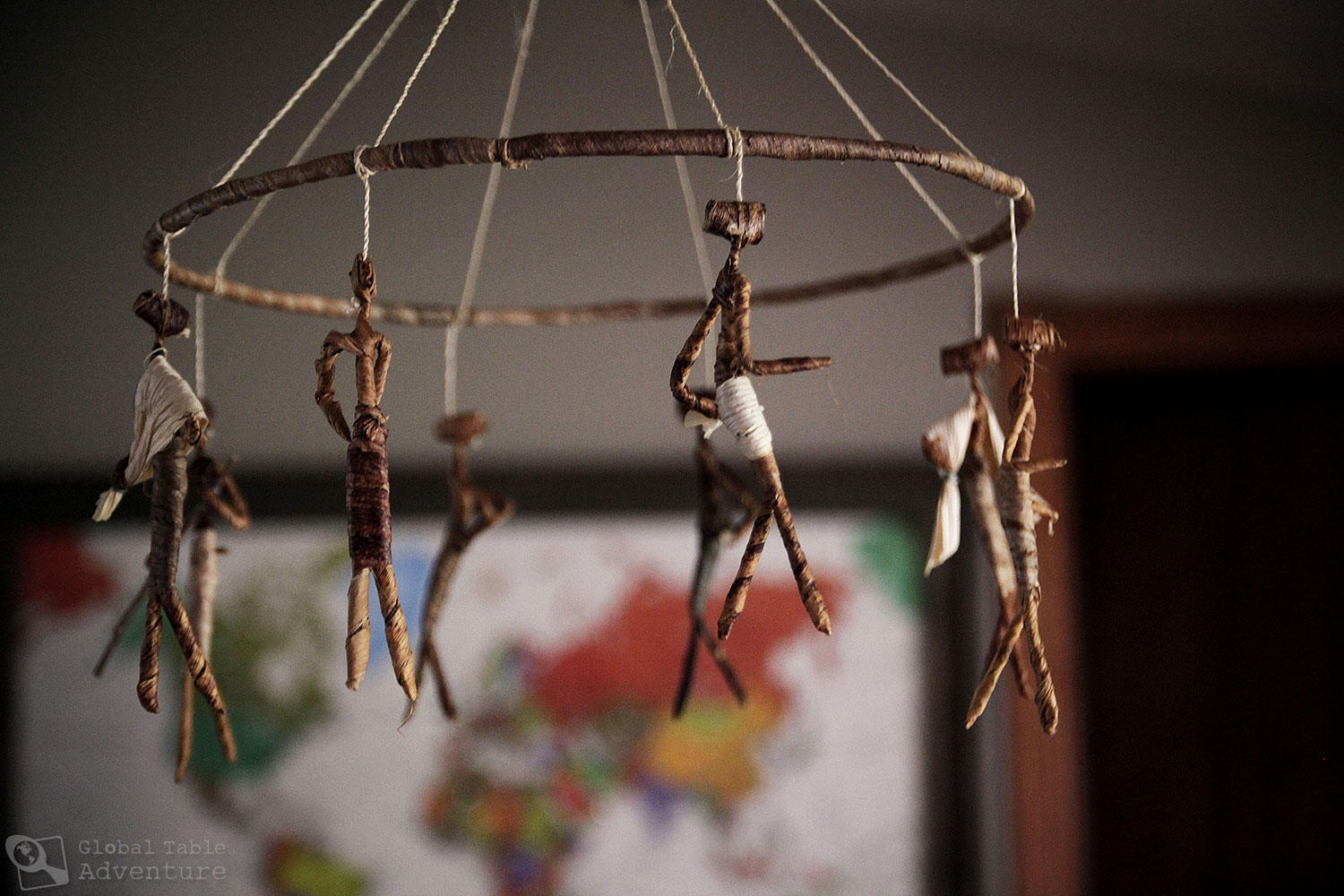 Serving up imagination for breakfast, lunch, and dinner
Mealtimes have changed in subtle ways since we hung up our story telling chandelier. It's hard to quantify exactly what is different. Our minds are turned outwards from the minutia of our days – work, school, sleep, work, school, sleep – to possibility. Certainly, sometimes we forget the figures are there… but every once in a while the banana leaf chandelier catches on the spring breeze and begins twirling (Did you see it on Instagram?!). As it spins, our eyes are drawn upwards to those figures and the storytelling begins.
The figures are plain and, like a free-spirited sketch, they let the imagination do its part by filling in facial features and other details to suit the latest story.  Through my daughter's imagination they have been sisters in the sky, constellations, and women whose injuries turn into good (a wounded foot turns sprouts a flower to rest on). Sometimes they're hunters, sometimes they're the hunted.
I see our stories growing more complex as time goes on, maturing alongside Ava.  This much I know: We'll share stories about the past. And we'll imagine a lively future. Always with our Kenyan Storytelling Chandelier.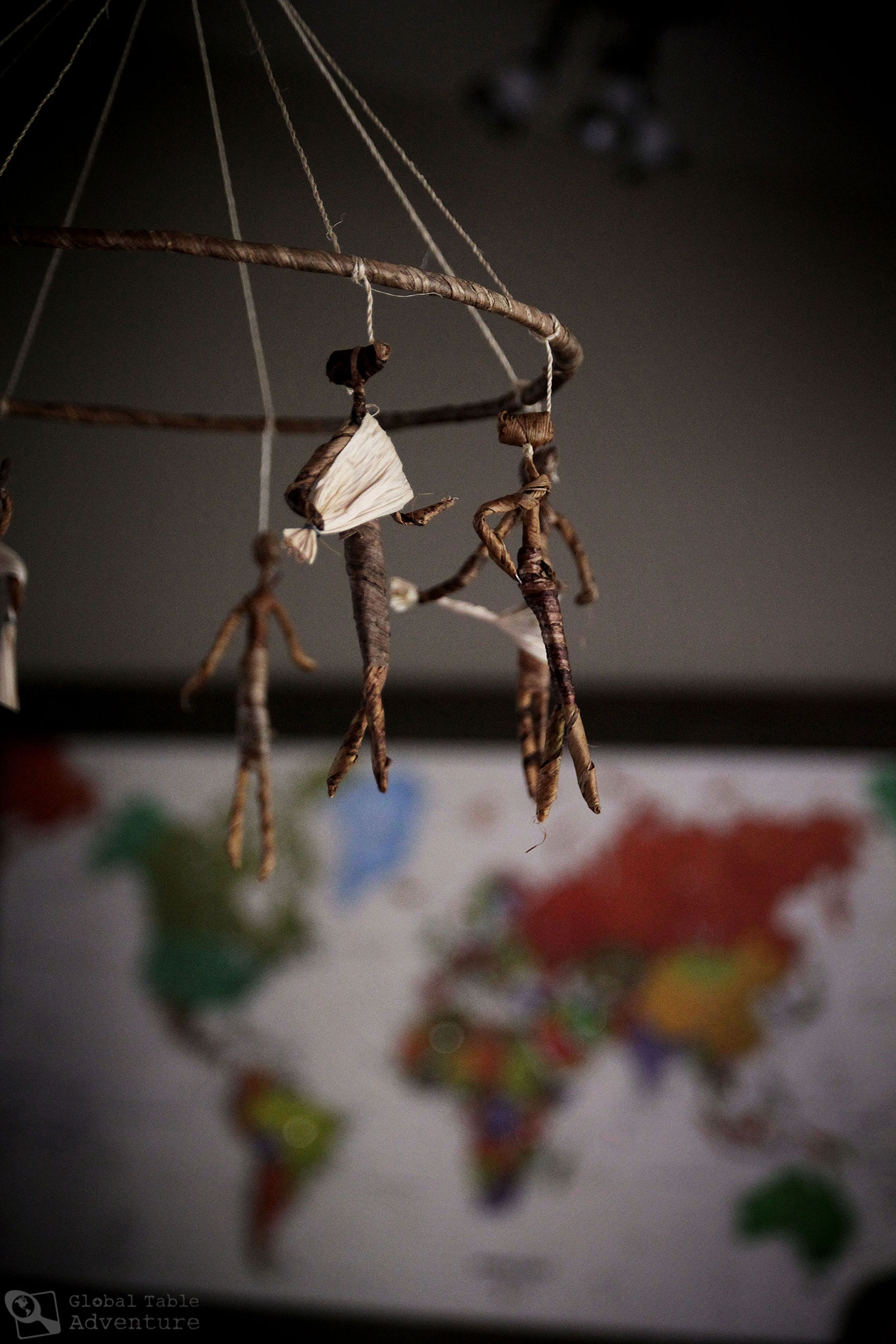 How banana leaf art is made & where to get your own storytelling chandelier:
Banana leaf art is made when the leaves are green and flexible. They can be cut and bent into sculptures. It's not easy, but the end result is fabulous. Some of them are dyed while others are natural in color, like mine.
I've scoured the web to find similar mobiles in case you are interested in bringing the art of storytelling to your mealtimes. I could only find one place – Africa Imports.  The prices are very low because this is a wholesale page but I called the number and they said you can still order from them even if you're not a wholesaler. Also – they do give back to their artisans: "Africa Imports is not a big company, but we give a big percentage of our profits to help children in Africa. Right now, we guarantee that at least 2% of all of our sales will go to these orphanages and other charitable causes in Africa. As of October 2014, Africa Imports has donated a total of $502,816 to charitable causes in Africa. " Read more about their giving.
Disclaimer: the link to Africa Imports is an affiliate link, so if you purchase one I will get a small commission (as well as a great deal of joy to know you'll be enjoying a storytelling chandelier soon)!
I will update this page if I find further resources or if I'm able to reconnect with the vendor I met at Springfest. xxoo