Our week cooking Turkmenistan was all about the bubble… bubbling Watermelon Jam, bubbling Central Asia Tea, and bubbles on the forehead. It was the bubbles on the forehead that really made me smile. In Turkmenistan, tapping your tea bubbles, then tapping your forehead is said to bring good fortune.
This little ritual definitely falls in the realm of superstition. I felt a little silly doing it. At first, I couldn't figure out why.
The awkwardness wasn't really about getting my forehead wet, although that certainly played into it.
And it wasn't about having to demonstrate to my skeptical family, although their giggles definitely made me feel extra silly.
Here they are.. tap, tap.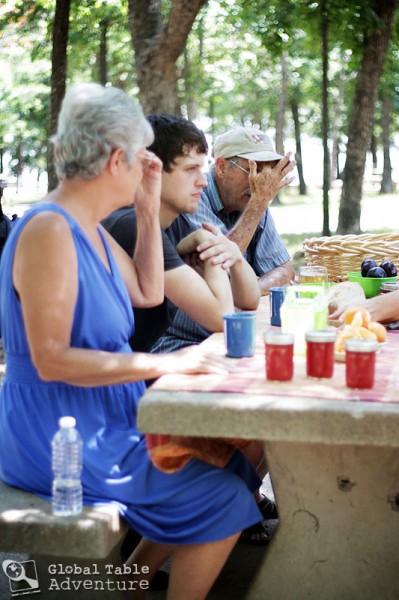 And then I realized what it was.
The superstition felt weird because I haven't been following any superstitions of my own lately.
When I was in high school, I'd say "If I get this trash in the basket, then I'll have an awesome day."
When I was in college, I'd say, "If I tap my pencil three times, I'll pass the test."
When I was dating Keith, I'd say "If he looks at me in the next ten seconds, he loves me."
I'd say it all worked out okay!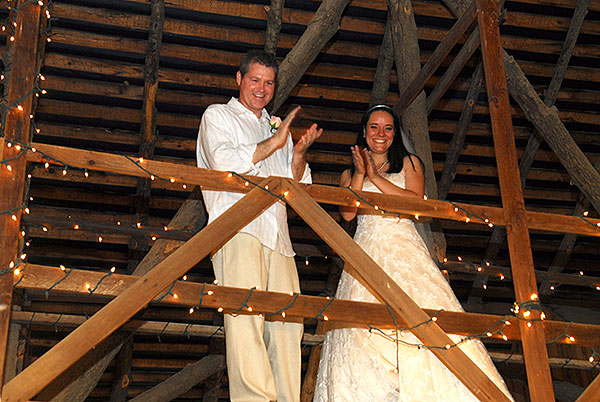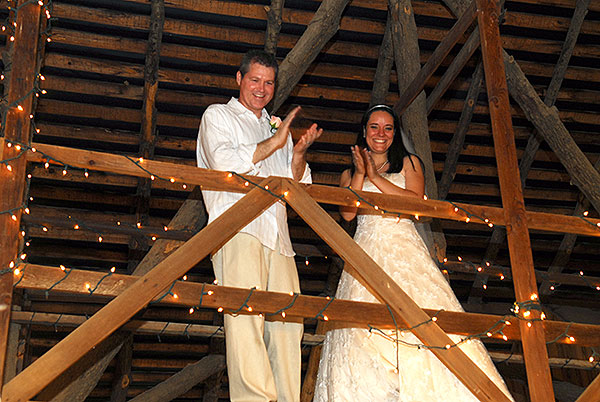 Back in the day, I was brimming with superstition.  Heck, it was practically boiling over!
Then we got married, had a baby, and the ins-and-outs of life got in the way of my daily dose of dreams.
Yes, dreams. Because, isn't that what superstitions are? Another way to dream? Another way to ward off the worst? Another way to hope for the future?
Turkmenistan reminds me that I've forgotten to make time for my dreams – those silly wishes that, truth be told, aren't that silly at all.
What about you? Do you have superstitions? Do you make time for your dreams?
THIS WEEK's FOOD
Watermelon Jam [Recipe]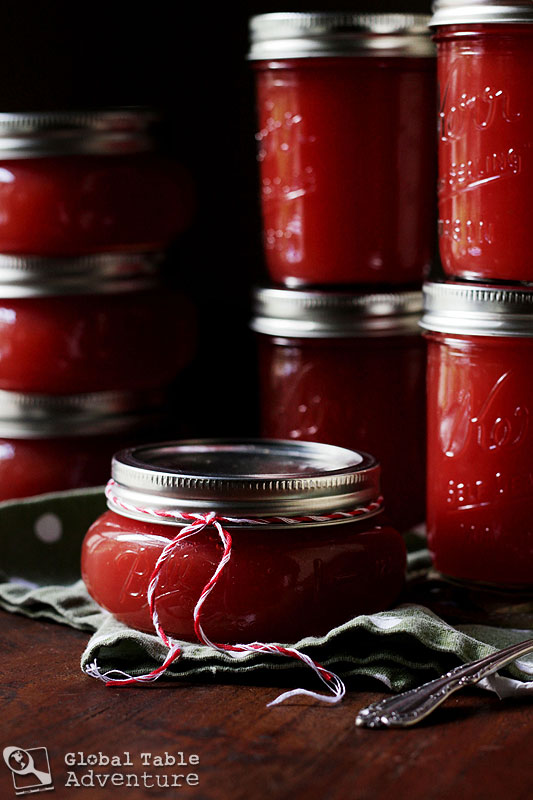 What I loved most about this dish:
Three cheers for another conversation starter! Watermelon Jam is summery and light. Everyone gobbled this up and then some. I particularly loved that I could jar this and give some to friends. They'd make great hostess gifts, birthday gifts, or just-because gifts.
What I loved least about this dish:
I had a little trouble working with the pectin, but nothing a little practice didn't fix. I've written the recipe in such a way that it should be very easy for you to follow.
Central Asian Tea Party [Recipe]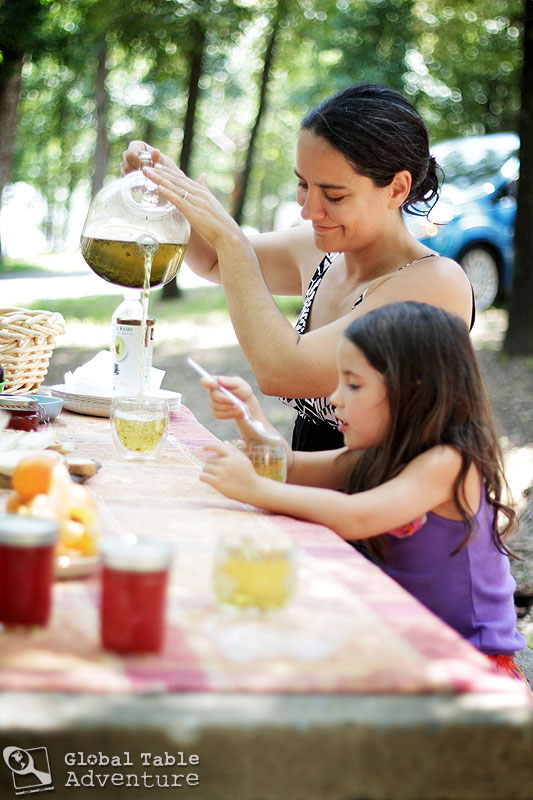 What I loved most about this:
I love a good tea party. We were able to squeeze this in after a swim with Keith's parents and his son's family. It was a fun way to punctuate the day and have a few laughs together. The rituals like pouring from way high up and tapping the bubbles to our heads made for a lively gathering.
What I loved least about this:
Nothing!