I can't stop thinking about those three girls that were found last week: Michelle Knight, Amanda Berry, and Gina DeJesus.
Also on my mind is Mr Ramsey, the man who stepped forward and kicked in the door to free the girls.
Friends, it is so important to step up when we're called.
Is it scary? Yes.
Can it be dangerous? Yes.
But what else is life for, than helping  each other?
I'm not by nature a hero. Once, when I was in my mid-twenties, I heard a man scream and groan next door. The sound was chilling, the urgency of the scream scraped up my spine, setting my every nerve on full alert.
My gut reaction was to duck away from the window, for fear of being attacked or worse.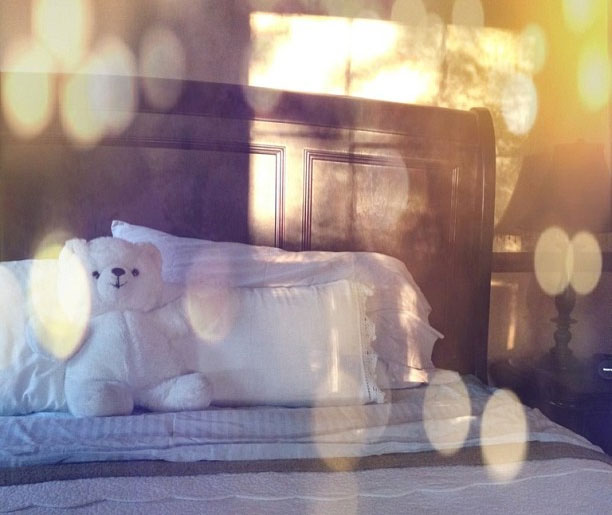 Once on the floor, I called the police. They lit up the house next door in less than ten minutes. Nothing suspicious was found. No source ID'd for that scream.
Their findings didn't sit right to me, but I let it go because, surely, the cops knew what they were doing.
Fast forward a few years, to this week.
Several of Mr. Castro's neighbors (the man who held the three girls captive) have similar stories, and worse; unexplained screams, strange sights… all dismissed by the cops. If someone – anyone – would have dug a little deeper, they would have found three girls in there.
What a nightmare.
I'm realizing now, more than ever, we're ALL responsible for each other; we can't step back and hope someone else will step up. 
If something doesn't seem right, we need to trust our instincts, not brush them under the rug.
We need to act. Or find someone who will.
This is true, even when just a little help is needed.
A friend of mine, Sandy, has been going through a tough time lately. She's had the feeling that "something was not right" with her husband for a while. Turns out, she was right. He's been having an affair for years and lying to her face the entire time.
They're on the fast track for divorce.
I knew I had to help her, if even in just some small way.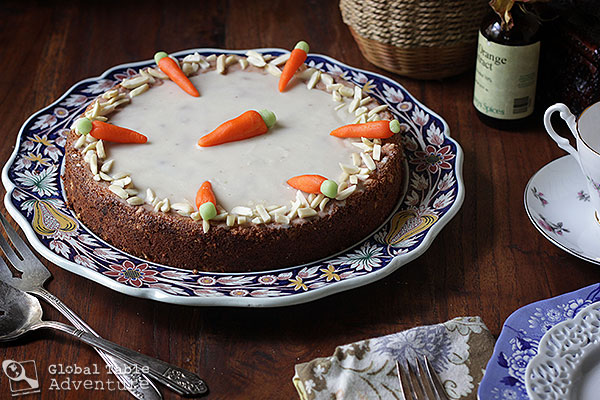 Enter Swiss Carrot Cake.
Let me explain.
While no divorce can be solved by carrot cake, it sure can smooth over the process.
Here's how we used it: We gave 1/3 of the cake to a gal who gave us a stack of moving boxes to help Sandy move out. She needed the boxes for her move, but said she'd happily buy more boxes later if she could have cake now. The rest of the cake went to Sandy and us, on moving day. Between each box, there was a nibble, a bit of sugar to make us smile.
The cake comforted. The marzipan carrots were everyone's favorites.
In extremely difficult times, we often don't know how to help. We assume someone else is going to step up, or figure it out.
I'm here to say, sometimes, a slice of cake will do. I dare you to be the one to take charge.
And you just might lean on Switzerland to bring out the smiles.
THE FOOD
Swiss Fondue [Recipe]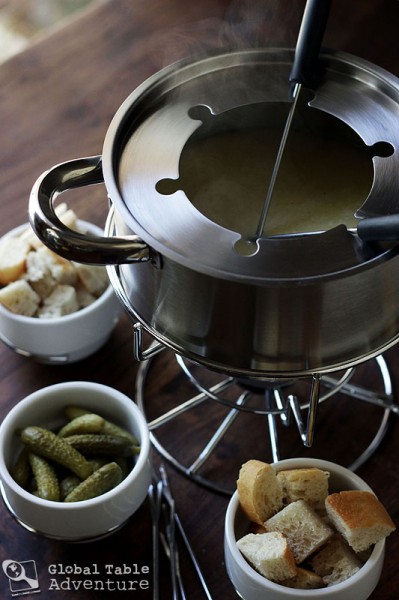 What I loved most about this dish:
Though I've enjoyed fondue several times, I never tried to make it.  I thought there would be a mess of ingredients, or that the steps to make it would be more temperamental.  I was wrong. A basic recipe is super simple and, as long as you keep stirring, all will be well.
Both Ava and Keith really enjoyed dipping different foods, but my favorite moment when Ava asked me, "Where's the broccoli mama?" Such a healthy girl!
What I loved least about this dish:
The cheesy goodness does tend to separate after a while, if you don't keep stirring. This is not a big deal, during dinner, as the simple act of dipping bread and other items into it seems to keep the fondue relatively mixed.  If you do let it cool a little too long, simply put it back over low heat and stir until it comes together.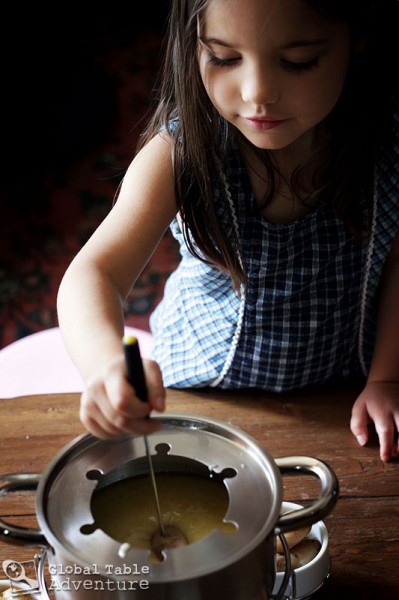 Almond Carrot Cake | Aargauer Rüeblitorte [Recipe]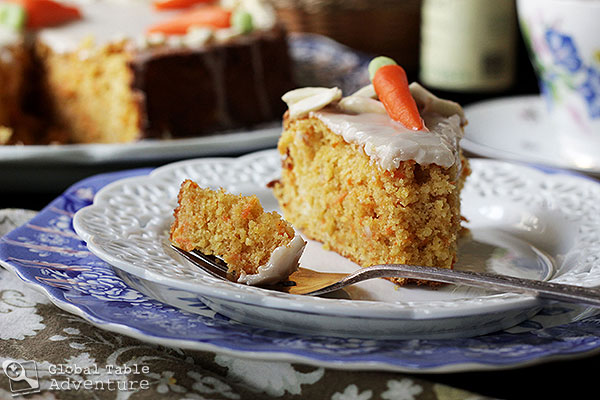 What I loved most about this dish:
Swiss Carrot Cake is light, healthy and, above all, springy. The almonds and marzipan carrots are a lovely touch. I also I loved that, other than the egg yolk, there is no fat in this recipe. Keith, who doesn't like American-style carrot cake because of the cream cheese frosting, actually enjoyed this one. Ava ate the cake, but stopped when she ran out of icing. I guess lemon glaze is her favorite.
What I loved least about this dish:
Not much, although I think I'd prefer crushed almonds on the edges of the cake, instead of slivered. For a fancier occasion, I'd also press them against the side of the cake (using a little icing to stick them on).