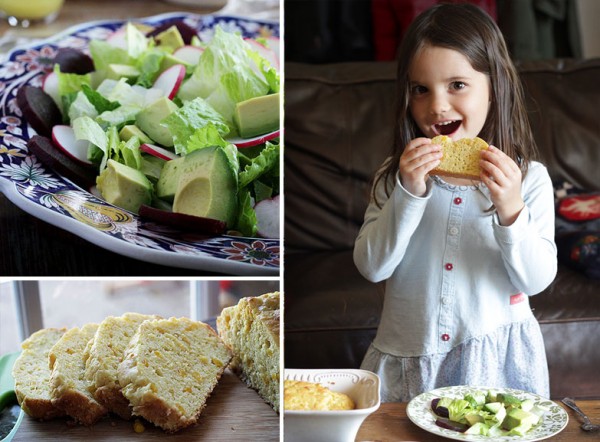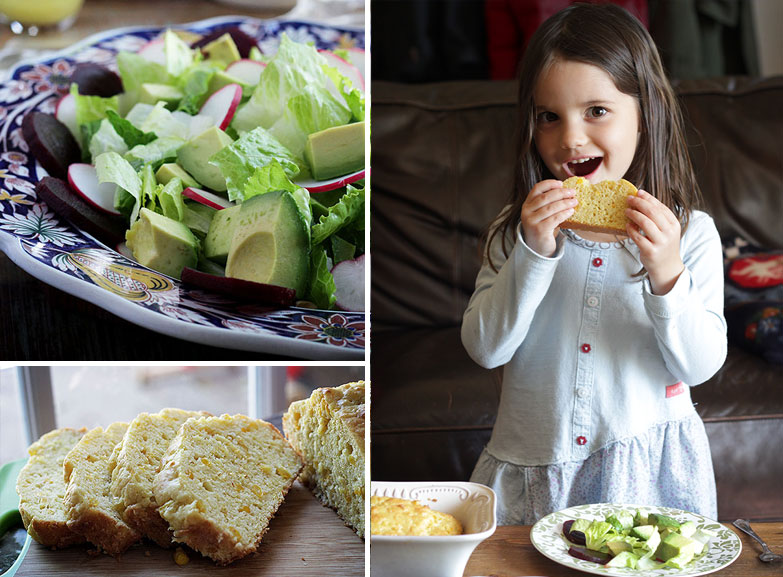 There's an old Swazi saying that goes:
"A man who prides himself on his ancestry is like the potato plant, the best part of which is underground."
Do you agree? Do we need to know our ancestors?* And are they the best part of who we are?
Once upon a time, we got our recipes from our ancestors. Grandma's cornbread. Uncle's avocado salad.  Today we can find just about anything online, but the best recipes come from someone … from the long line of way back when. They've been tested and tried, adapted and improved upon.
This week's recipes are inspired by the Swazi people (and beyond that, too, these are staple ingredients and recipes popular throughout most of Southern Africa). The ingredients are nod to fresh produce and the transition between winter and spring, which, like the alarm clock, keeps resetting (It's 42F, right now, after an 80F weekend). The cornbread, as you'll learn when the recipe posts, has undergone many changes over the years, to reach its straightforward, delicious self.
Sometimes I dream about living on a farm like those in Swaziland, away from the hustle and bustle. Thankfully, Tulsa doesn't have the intensity of much larger cities, and it doesn't take long to get out to the country, to where I can really breathe. And this menu goes a long way, too.
All recipes and the meal review will be made available throughout the week.
Swazi Salad, a.k.a. "Slaai" [Recipe]
Slaai means salad in Afrikaans. This particular salad includes everything from avocados, to lettuce, to beets, and radishes. The whole thing benefits from a fresh squeeze of lemon juice and grated ginger.
Mealie Bread [Recipe]
Africa's answer to corn bread; this version is bursting with fresh corn flavor – no cornmeal in sight.
*I find this question particularly interesting when considered from the point of view of someone who may not know who their ancestors are/were. Does knowledge of our roots matter, or can they still support us sight unseen? Why or why not?