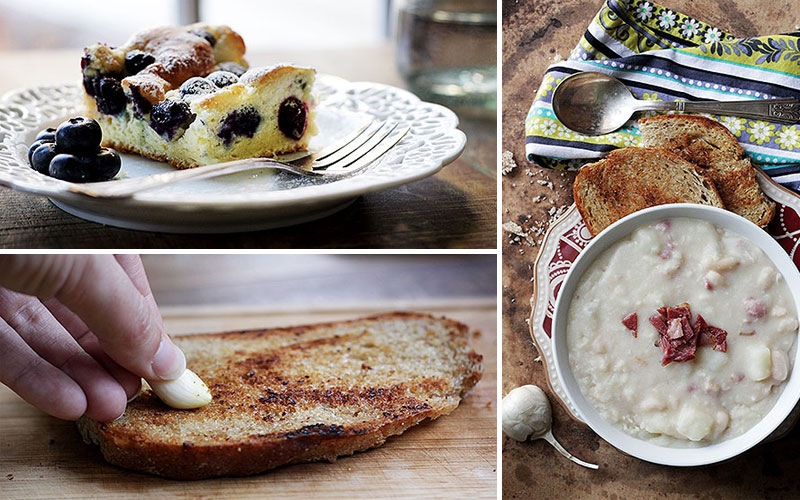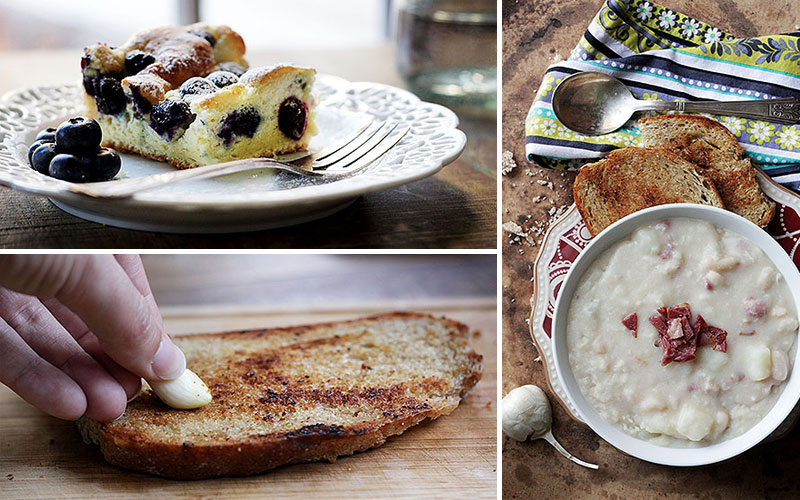 This week is a culinary jackpot: a frugal collection of recipes, good for using up bread, beans, and bacon fat. While I had no idea Slovakia would be this enticing, Keith said "just looking at the ingredients on the counter, I knew I'd be happy."
And speaking of happy, I thought I'd share a great Slovakian quote about happiness…
"He's so pleased, he keeps getting younger."*
I love it.. although I have to admit, I'm not entirely sure what it means…
All recipes and posts will be shared throughout the week.
Grilled Garlicky Bacon Bread | Hrianka [Recipe]
This is quite possibly the most amazing recipe in the course of this blog. Thick slices of bread griddled in bacon drippings, then rubbed with raw garlic. Easy. Smart. Bacony. Hello, friend.
Slovak Sour Bean Soup [Recipe]
This is stick-to-your-ribs comfort, as good as any creamy potato soup the world around… but with it's own regional twist: a splash of vinegar and a swirl of sour cream. Inside you'll also find beans and bacon. Win. Win.
Quick Blueberry Bublanina [Recipe]
The Slovakian way to use up mother nature's sweet bounty. A light, airy cake studded with the fruit of your choice, the most authentic being sour cherries or blueberries.