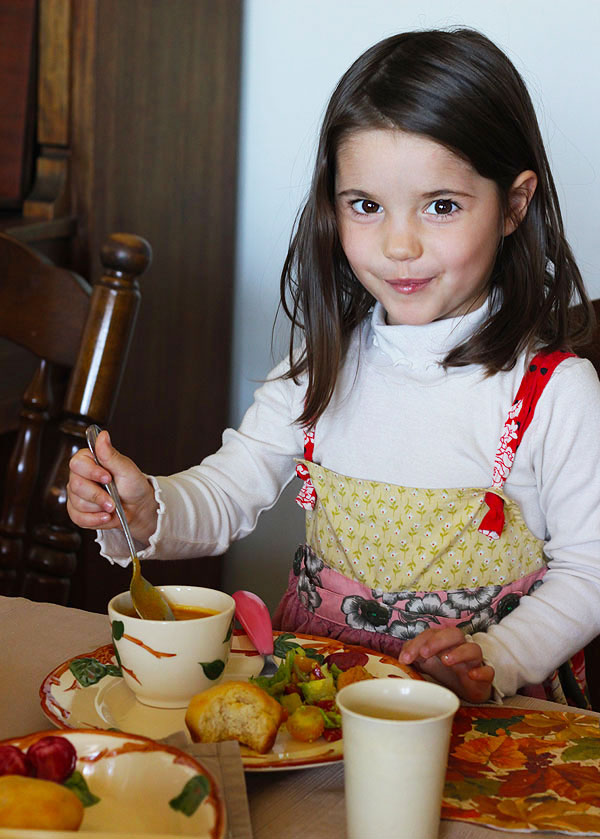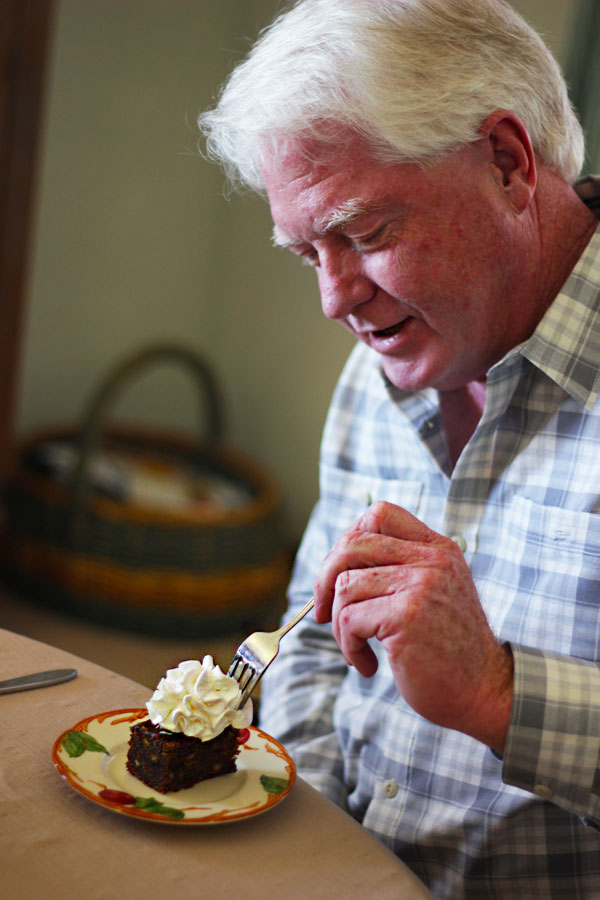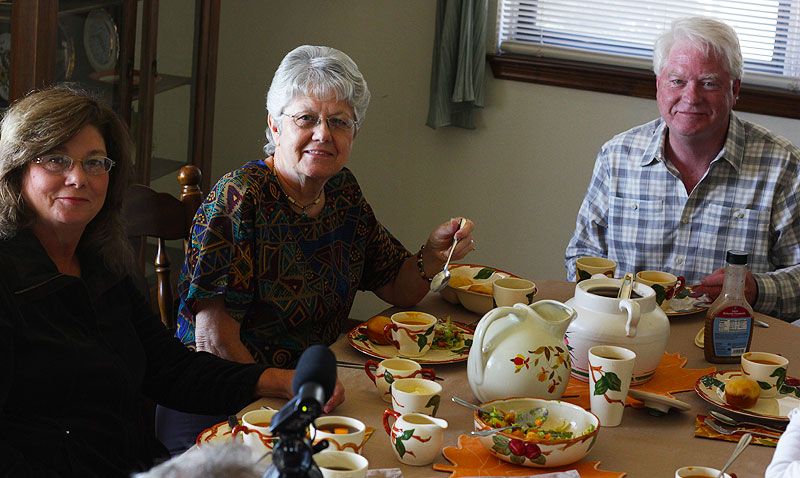 This week we brought our Global Table to Keith's parents' house in southwest Oklahoma, where we ate with his mom, his aunt, and his uncle. His childhood home sits under the glinting autumn sun, surrounded by dusty golden grasses and emerald green wheat. There's a half mile (or more) in all directions between the house and any other structure, at least that's the way it seems to me. At night the stars act as streetlights. It's quite the retreat.
Keith's mom was able to use some of her family china to set the mood and I brought some rust-orange leaf place mats that my mother gave me. The warm autumn colors went perfectly with the pumpkin and coconut cream soup. Eating our meal off of plates and mats which have cycled through dozens of special meals made me feel connected to the deeper meaning of Thanksgiving… the importance of family. I loved seeing the three siblings come together from miles apart for this meal.
While we ate the Global Table the Friday after Thanksgiving, injecting the holidays with a little bit of Caribbean flair went better than even I could have expected. Since eating food from Saint Vincent and the Grenadines was new to all of us, conversation was lively and fun and the flavors were just east of ordinary.
It's worth it, just to see a very traditional holiday from a new angle… spiced a little differently.
So what do you think? Can you maintain tradition with a global menu? Or are you strictly turkey and stuffing folks?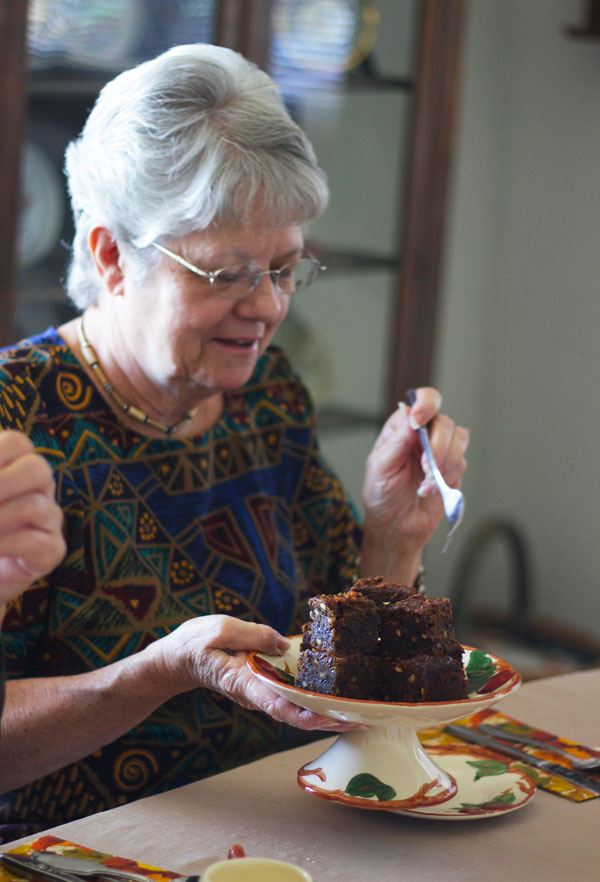 THE FOOD
Caribbean Pumpkin & Coconut Cream Bisque [Recipe]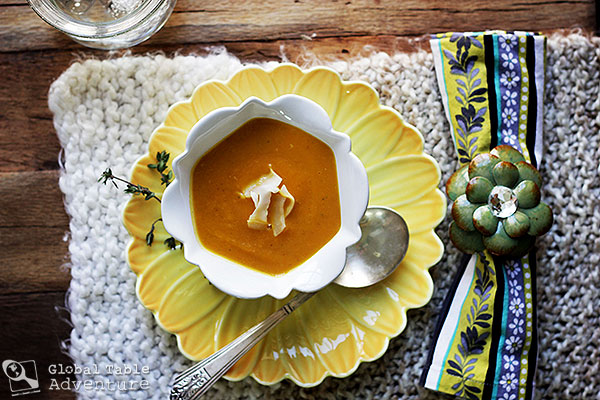 What I loved most about this dish:
What a wonderfully light and refreshing soup to follow the heavy Thanksgiving meal! Even better, there's hardly any work to be done – just a little puree at the end. Everyone gobbled this down and went back for more.
What I loved least about this dish:
Make sure you add the coconut garnish, for enhanced coconut flavor and, if you're feeling brave, a bit of hot pepper.
Caribbean Black Cake [Recipe]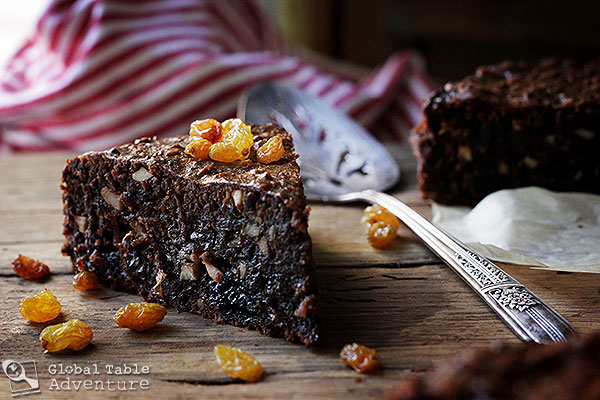 What I loved most about this dish:
I really didn't expect to like this cake much. I mostly made it because it was so timely with the holidays coming up (Black Cake is traditional Christmas eats in Saint Vincent and the Grenadines… and is often a much coveted gift). I'm so glad I tried the dense, sweet fruitcake out… turns out it is one of my new favorite cakes, especially when served with a big dollop of whipped cream. Keith's family loved it, although it was a bit boozy for his and Ava's taste.
What I loved least about this dish:
Not much, to be honest. Yes, it takes a while to bake but making a cake is the best excuse to warm up the house on a chilly day. Plus, it gives me time to clean up my dishes. Win-win.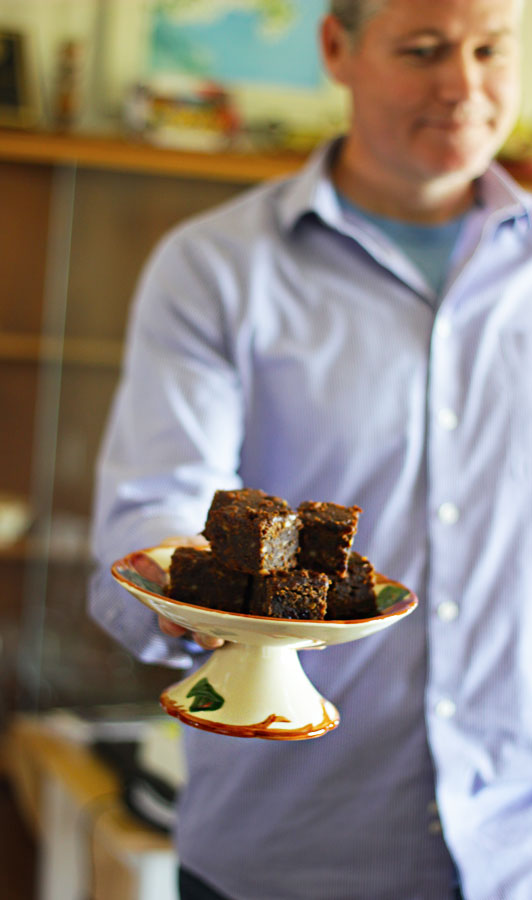 Watch Ava's Corner: