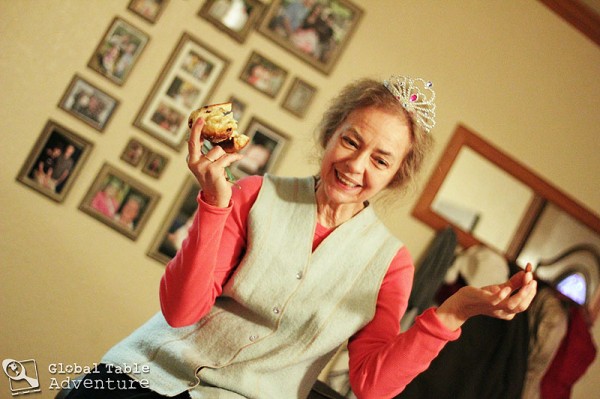 THE SCENE:
The timer's high pitched chirp let's me know; time to serve the King's Cake. While I'd rather curl up in bed and wait for the fever to subside, the bright scent of orange zest and warm, sweet raisins lure me onward.
I pull the hot rolls from the oven and brush them with three coats of apricot glaze. They take on a glossy shine and begin to smell like a fruit orchard in autumn. Then comes the sugar – a snowfall of crunchy, sparkly turbinado goodness. It sticks easily to the glaze.
Instantly, my mood lifts. Proudly, I carry the King's Cake into the living room and offer everyone a slice.
As the first hand reaches to take a piece, I dive forward.
"Wait!" I cry, swipe the tray away, and rush back into the kitchen.
I rummage through the cabinets and emerge a moment later with a single almond.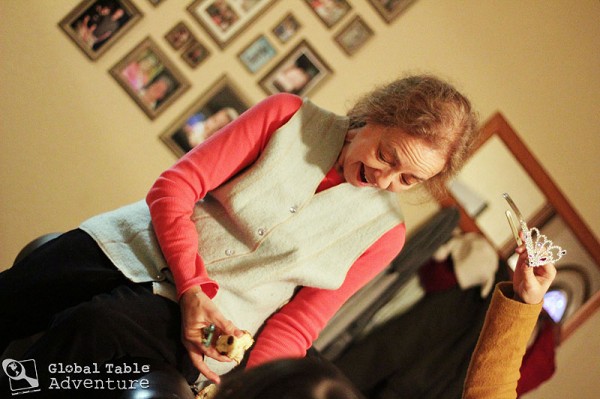 "Noone look," I laugh slyly, and slip the almond into one of the small rolls, mentally taking note of the location.
"Ava," I say, "would you like a piece?" offering her the soft roll which hides the almond. "Who ever finds it will be King or Queen for the day."
She looks at me and shakes her head, disinterested. "No."
I pause for a moment, stumped.
In a final attempt to entice Ava, I break the winning roll in half, offering her a smaller piece.
"Just a bite," I say, quickly tucking the almond back into the crumb as I hand it to her.
She runs off to play. I'm not sure whether to laugh or sigh.
I do neither.
Instead, I nonchalantly pass the roll to my mom.
"You better eat this one." I say. "Can't put it to waste."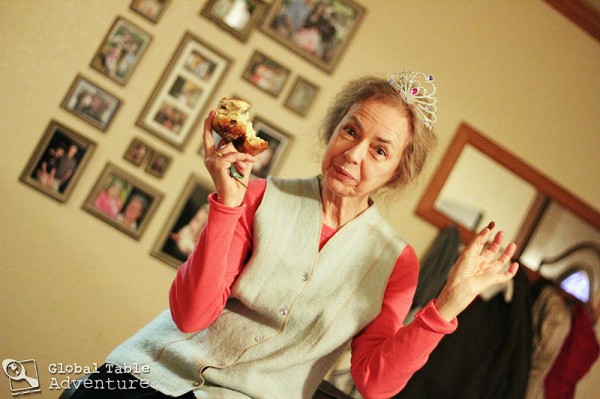 It's good to be queen.
Or so mom tells me.
THE FOOD
Triple Cheesy & Sweet Onion Käsknöpfle [Recipe]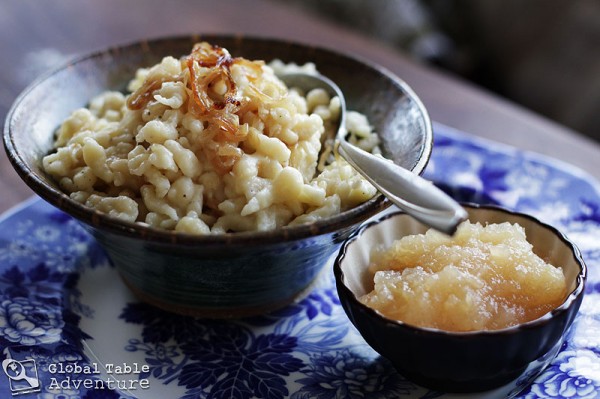 What I liked most about this dish:
Everything.  In fact, I've already made this dish twice, that's how much I love it. Using three cheeses really makes for a nice, complex flavor. And eating it with applesauce, as they do in Liechtenstein, goes together as well as "cheddar and apple pie." One bite in and Mr Picky immediately said to add it to his favorites.
What I liked least about this dish:
Just be sure to salt your water, so the pasta gets adequately seasoned. Also, Ava wasn't sure what to think of the squiggles so it may be a challenge for toddlers. But, as any parent knows, that can change from moment to moment, so be sure to keep trying! She eventually liked it.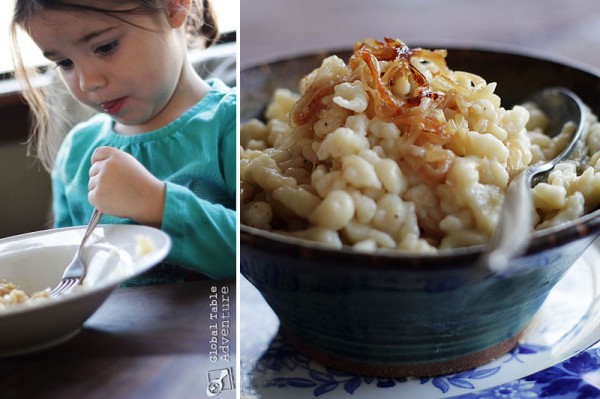 Wooden Spoon Applesauce [Recipe]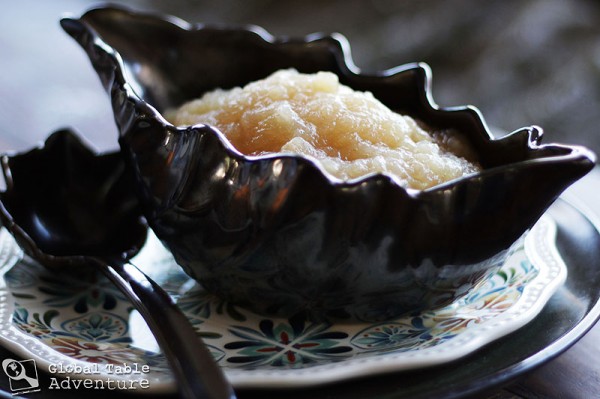 What I liked most about this dish:
This applesauce recipe is ridiculously easy – all you need is a wooden spoon. I think it would be fun to play around with the seasonings (did you know that, in the region, they sometimes like to add horseradish?). Yup. Count me in. Plus, it's a no brainer for Miss Ava – I think it's part of a two year-old's job description: eat applesauce!
What I liked least about this dish:
Not much. I will say that Mr. Picky isn't really into applesauce, apparently. I even tried to entice him to try it with pork chops, but no dice. Maybe if I added extra cinnamon…
A Cake for 3 Kings (Dreikönigskuchen) [Recipe]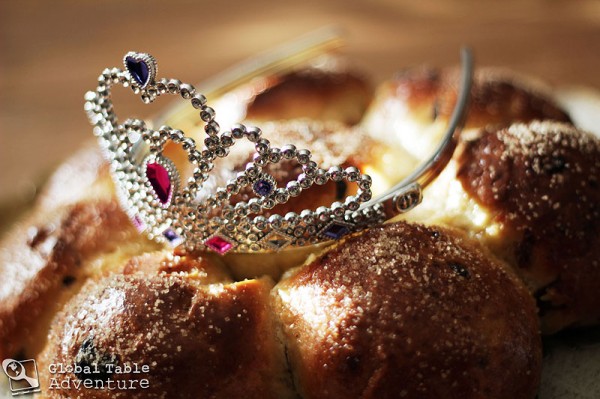 What I liked most about this dish:
Everything. The dough cooks like a dream… the crunchy sugar on the outside is fantastic, and the crown makes everyone's smiles sparkle in anticipation. Win, win.
What I liked least about this dish:
I. could. not. stop. eating. it. Seriously.
Ava's Corner: