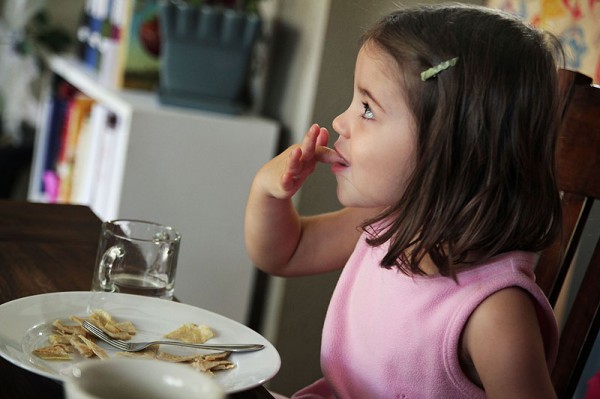 The leaves are falling, orange, red and gold, making the trees look like scratchy skeletons. The days are short; night falls before dinner is over. We all have head colds. Something drastic has to be done in times like these; I had to improve the situation. So, I did what any normal person would do. I served up an entire menu of sweets for our Latvian Global Table. Sweets always make everything better. Yes, a happy collection of apples, cranberries, and sweet bread is just the ticket.
What sounds good to you?
Latvian Apple pancakes  [Recipe]
Apples are at their best right now. Start of the morning with a bite of these thin apple pancakes, seasoned with cinnamon and cardamom. The final touch? A scoop of yogurt inside and a drizzled of honey on the outside.
Baltic Cranberry Sauce [Recipe]
Latvians love a nice piece of pork with cranberry sauce. Let's be honest, the sweet-tart flavor of cranberries can make shoe leather taste good.
Latvian Birthday Cake (Klingeris) [Recipe]
Technically, this is not so much a cake as a giant, pretzel shaped sweet bread. Latvians use Klingeris to celebrate birthdays and name days. They even put candles in it. I like anything with candles, don't you?
*All recipes and meal review will be up by Monday morning.