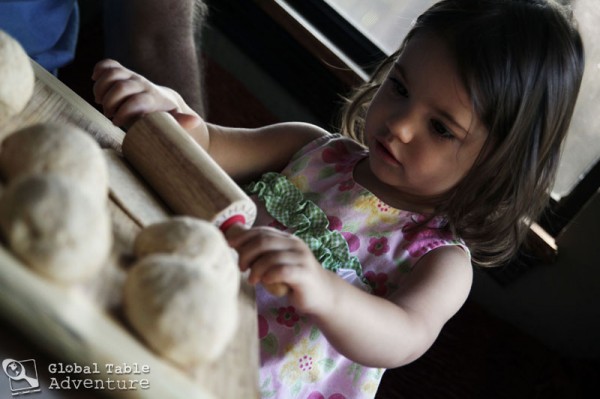 Let's be real. If you live in my part of the world it's hot in the summer. Really hot. Most days, the thermometer reads 100F before noon. So, instead of making our air conditioners work harder than they have to, let's avoid the stove. Completely.
Deal?
While it sounds difficult, it's really rather simple. We can just throw together an Iraqi mezze. This is the Middle Eastern equivalent to tapas, in many ways – many small dishes. Mezze can start off a big banquet, or it can provide the main sustenance for a light meal. For the most part, it is made up of an assortment of refreshing salads, dips, and other small plates. Count me in.
What sounds good to you?
Grilled Whole Wheat Pita Bread [Recipe]
Spend a few minutes banging together this healthy dough and, after one rise, you'll have the softest, best grilled pita. Ever.
Muhammara (Roasted Red Pepper Spread) [Recipe]
An alluring, sweet blend of roasted red peppers, walnuts, garlic, cumin, and pomegranate syrup. Perfect to dip that homemade pita bread in.
Tabbouleh [Recipe]
Tangy, tart parsley salad, perked up with fresh lemon juice, tomatoes, mint, and green onion.
Pistachio Date Balls (Mersu) [Recipe]
An ancient recipe – dating back to Babylonian times – that lives on today. Easy to make, pure, sweet, and full of fiber – no wonder the recipe has survived for millenia.
*All recipes and the meal review will be posted by Monday morning.