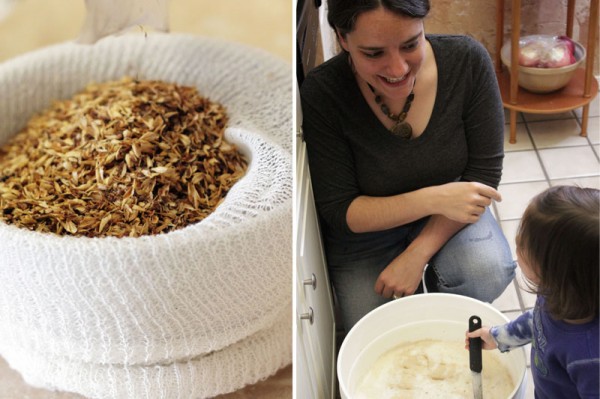 If you're feeling a bit overwhelmed at the thought of spring cleaning, try making these recipes, especially the beer and cake. Good luck. If you're as clumsy as a frog, as I am, you'll be cleaning up half-fermented beer splatters and chocolate drips for days.
Squeak, shluck, squeak, shluck. That's the sound of my sneakers on sticky tiles.
Shudder.
Of course, the final result allows you to eat and drink your sorrows away, so there's that. Or you could just not be clumsy in the first place. Your choice.
Mini Beef Rouladen [Recipe]
Thin strips of beef spread with spicy mustard and rolled up around diced onions, bacon, and a piece of pickle. Served in a red wine gravy.
Eastern European Red Cabbage [Recipe]
The easy, ever popular cabbage dish – simply slice and cook with a bit of vinegar, sugar, and water. The bay leaf is for good luck.
How to homebrew: German Altbier (Beer) [Recipe]
This isn't so much a recipe as a photo journal of my first attempt at brewing beer with ingredients from High Gravity. Fun, fun!
German Tree Cake (Baumtorte) [Recipe]
This cake has so many layers, it is said they look like the rings of a tree. Made with marizipan (almond paste), apricot jam (just a touch), and a thin chocolate glaze. My idea of heaven.
All recipes and the meal review will be posted by Monday morning.