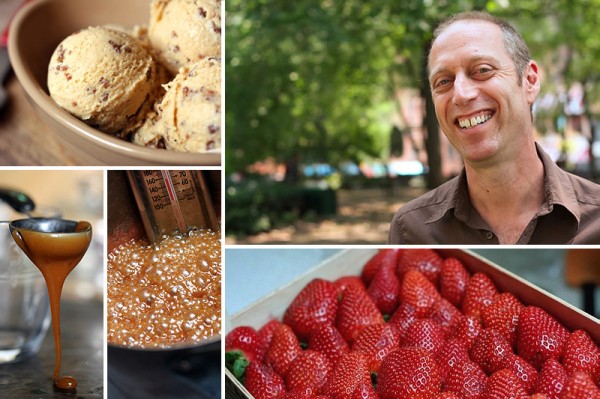 David Lebovitz lives a food-lover's dream in Paris. His site is full of personal stories, incredible recipes, impromptu foodie tours, and insight into the blogging world. His gorgeous photography will make you hungry for brown bread ice cream, salted butter caramels, and strawberries turned into frozen yogurt.
And that's just the beginning.
With David you can pick your poison. Want candied bacon ice cream? You're in luck – he's posted a recipe for it. Too tame? How about a scoop of absinthe ice cream? With recipes like that, you can imagine that he has a great sense of humor – which, I promise you, he does.
As the accomplished author of The Sweet Life in Paris, Ready for Dessert, The Great Book of Chocolate, and more (check out his online store to see all his titles) – I thought you would enjoy hearing his thoughts on food, travel, and cooking.
1. What advice to you have for someone just learning to cook "foreign" food?
Get advice from the locals. When I moved to France, I had no idea what all those strange cuts of meat and various kinds of slippery fish were. (Although some of the fish stump the French as well.) But shopping at the markets, French people are so opinionated that it just takes a simple inquiry to set off a chain reaction of people offering recipes and cooking tips.

.

Of course butchers and fishmongers are outstanding resources as well and I would say to anyone learning to cook in a foreign country: Go to the same food vendors every day so they get to know you, including your likes and dislikes. You'll get much better service. learn from the experts and likely a few new recipes.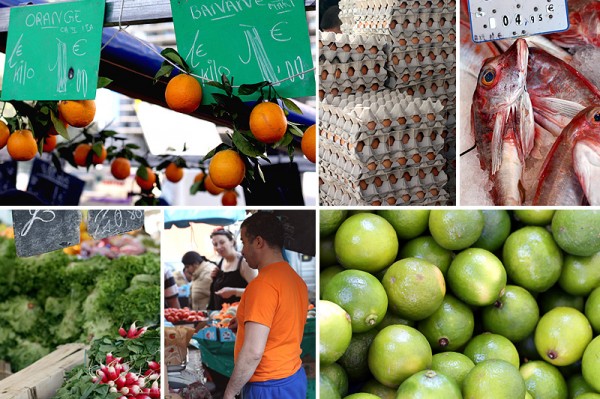 .
2. Share one memorable food experience you've had in France. What made it memorable?

The first time I had the hazelnut praline paste from

Jean-Charles Rochoux

I almost cried. Roasted hazelnuts are swirled around in dark caramel, spread out to cool and harden, then ground to a smooth, unctuous paste. He gave me a taste from a small spoon and I ended up buying a few too many jars. It's heaven in a jar.
3. Were you ever picky? If yes, what foods did/do you avoid? Why? Has anything helped you overcome this?
The only thing I wouldn't eat as a kid was lobster, which was too bad since I grew up in New England and of course, they were really inexpensive and plentiful back then. I have a lot of regrets in my life, but my early aversion to lobster (which I no longer have) is one of the biggest.
4. What did you eat as a child and how did it influence your career path?
We had Good Seasons salad dressing, which you mixed in a cruet that was marked for how much of each ingredient to add. I believe it was through that green-topped mixing bottle that I developed a passion for measuring ingredients and hence became a baker.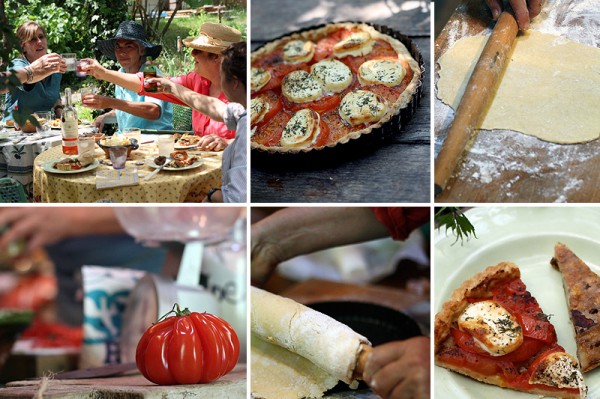 5. What's the best way to handle cultural differences? Share one funny example of a mix-up due to cultural differences.
I am a firm believer in blaming yourself. Yes, it can be humiliating, but I always have to realize I'm a guest in this country and that I need to take responsibility for any and all mistakes. One thing I can't get used to it being naked around people. Not that people are running around nude here, but someone close to me walks around his mother like that. And I go to an exercise class and we all change in the same place, I've been talking to a woman while they're removing their blouse, then bra, and I'm never sure where to look. I just give them the deer-in-the headlights stare, right in the eyes.
6. Any upcoming projects?

I've been hoping to start a small food-based business in Paris but the famed French bureaucracy has already worn me down…and I barely started the search for a space! One real estate agency refused to give me any information about a property that they had which had a big For Rent sign in the window. And to be honest, I'd prefer to save my energy for the actual work, not battling 'fonctionnaires' so I just feel resigned that it wasn't meant to be, unfortunately. I have a few book projects in mind–which I can do pretty much on my own.