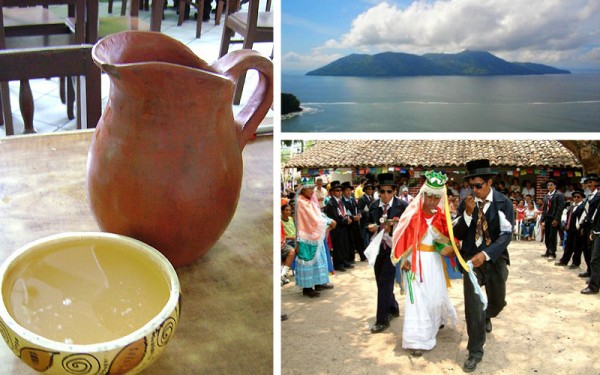 Elegance turns to a sloppy muddled mess in the Salvadoran danza de los chapetones. On purpose. For giggles.
The satirical dance begins with thirteen dancers, 12 men and a woman. All are elegantly dressed – the men represent Spanish nobles, wearing suits with fancy hats, the woman represents the Spanish queen, wearing a crown and white wedding dress. Which all makes sense once you realize El Salvador was once a Spanish colony.
The satire begins as a waltz, wickedly exaggerated. As the dance continues, the queen tipples chicha into the dancer's cups – a sweet local booze made from maize, panela, and pineapple – over and over again.
With each sip the dance becomes sloppier, rowdier, and – eventually – downright wild.
Have you ever had chicha? If not, would you try it?