I don't know about you, but I cook standing up. I never gave it any thought until today. It's just what I do in my daily cooking routine.
To add some pizzaz to my routine I even bought an apron. It has a sage green floral print and makes me look very tidy. Until you look down and see that I'm wearing fuzzy slippers (shh, don't tell Fly Lady).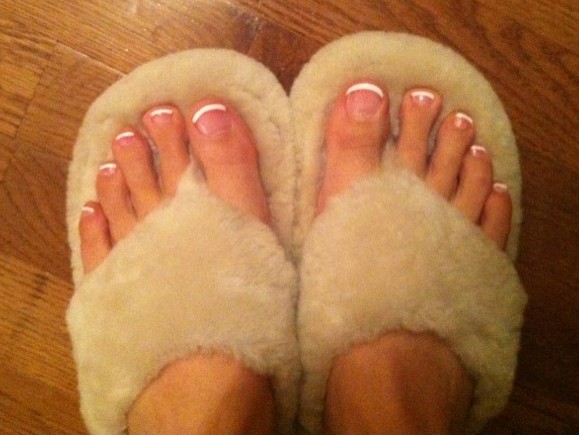 So, what does this have to do with Djbouti?
Just the other day, American blogger "Djibouti Jones" had a friend over for dinner.
A Djiboutian friend.
That friend asked her lots of questions.
It was her last question that floored me.
She asked "Why do you cook standing up?"
Think about that for a minute. Soak it in. Ask yourself that very question.
Why do I cook standing up? What cultural assumptions am I a part of… without even realizing it!
Amazing.
Turns out, in Djibouti, many people cook squatting or sitting around a fire. Different technique… different "normal" but, guess what? Dinner still comes out grand.
Her friend's simple question tugs at me. It reminds me of the reason I am so passionate about this Adventure – how I love using food as a vehicle to explore and expose the joys of our global story – whether it be in our differences or similarities … How great life is when we can enjoy each culture as a precious gift. Let us begin 2011 with our hearts open to new ideas, new ways of doing … new food!
Thank you for sharing 2010 with Global Table Adventure… I'm looking forward to a tasty and illuminating 2011.