Right out of college I bought a cookbook with a really, really long name. Today the spine is cracked from years of use and comfy-chair reading. I don't know about you, but one of my favorite things to do is "read" cookbooks – especially ones filled with good stories.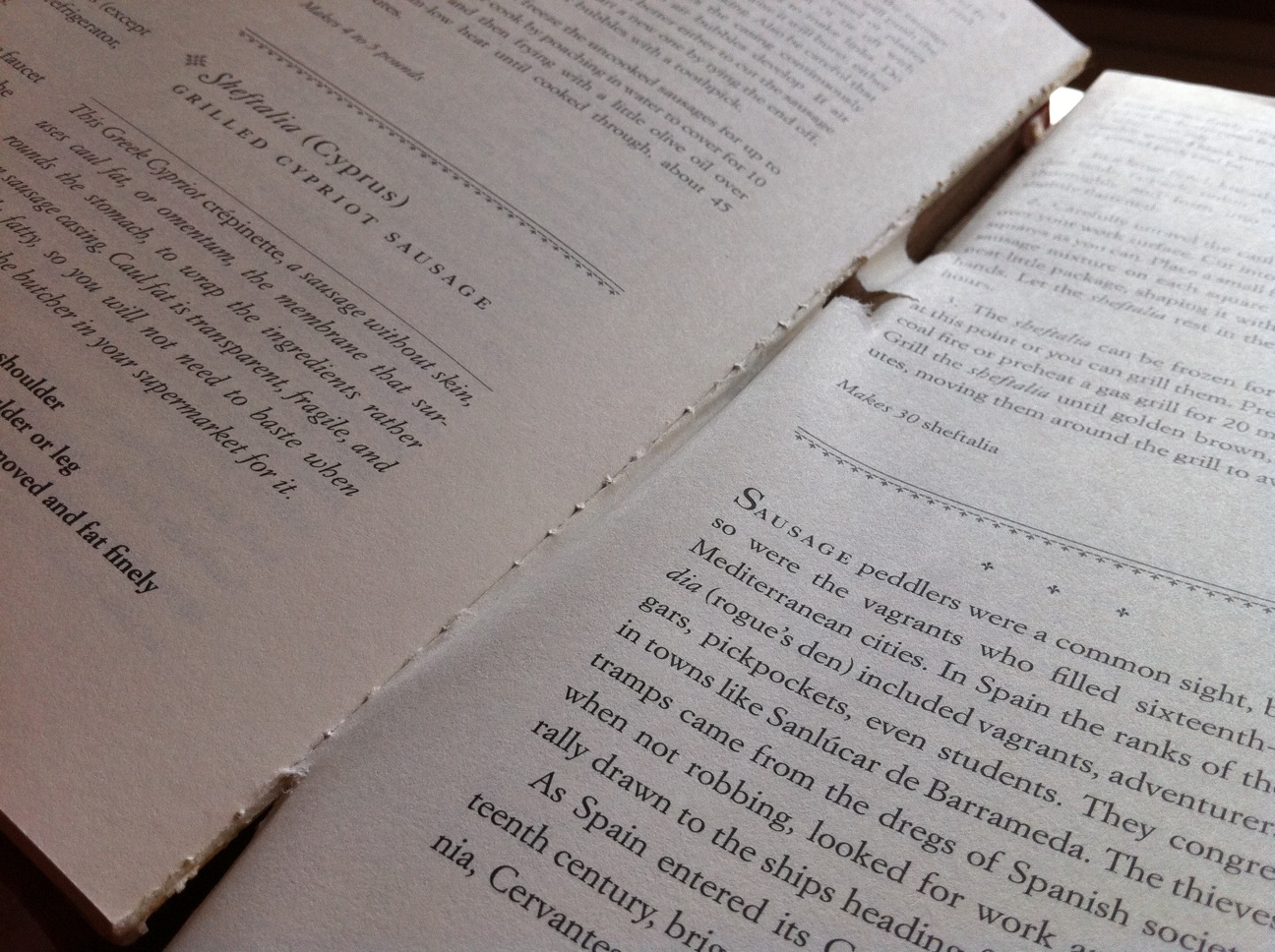 The much cherished book even won the James Beard/KitchenAid Cookbook of the Year award and the James Beard Award for the Best Writing on Food in 2000. It is called… A Mediterranean Feast: The Story of the Birth of the Celebrated Cuisines of the Mediterranean from the Merchants of Venice to the Barbary Corsairs, with More than 500 recipes
Whew. Like I said, long name.
Since that time Clifford's published many books including The Best Soups in the World.
Hello, what a perfect resource for this Adventure!
This man is talented – and I would love for all of you to get to know his work. So. I interviewed him. Hurrah!
Hello, Clifford.. thanks for joining us!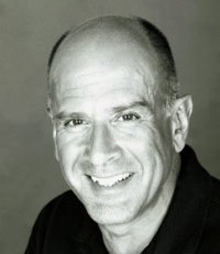 1. What advice to you have for someone just learning to cook "foreign" food?
Short of traveling to the country itself, the best way to learn how to cook from a foreign cuisine is to begin to understand the culinary culture of that country.  That might mean going to a restaurant, although the novice will have no idea if they're getting the real thing or some watered-down Americanization.  That leaves cookbooks.  There's no better way to learn to cook from another culture than through repetition of trial and error using a good cookbook.  Cookbooks written by a native tend to be good, but also look for an author who doesn't merely give you a collection of recipes but who tells you the story behind the recipes.
2. What's the most memorable food experience you've had in your travels?
They tend to be the simple and surprising ones that you have on the street or in people's homes.  Rarely will a restaurant provide that experience, although they can because of their locale or the uniqueness of their food.  There are too many food stories to relate, which one do you choose; the shawarma at the truckstop in Homs (western Syria), the bouillabaisse in Golfe-Juan (French Riveria), the tam'iyya from the vendor in Marsa Matruh (Egypt), the pizza at Da Michele in Naples (Italy)?
Food definitions: Shwarma is a wrap filled with spit-grilled meat, bouillabaisse is a seafood stew, tam'iyya are fried fava bean patties, and pizza is… ahem…pizza.
3. Were you ever picky? If yes, what foods did/do you avoid? Why? Has anything helped you overcome this?
I was never picky; I eat everything, and I don't hang out with people who are picky…they annoy me and are depressing.
4. What did you eat as a child and how did it influence your career path?
Although my mother wasn't a great cook, because of her Italian background she did cook some pretty good Italian food.  My father was also stationed in France with the USAF, so I experienced French food very early on, not to mention other European cuisines because of our travels.
5. Any upcoming projects?
I have two books coming out to be published by Wiley in 2012 and 2013.  The first is all about cooking with cheese with the working title "Hot & Cheesy."  The second, One-Pot Meals, is just that, dinners you cook in one cooking vessel only, whether that vessel be a stew pot, a wok, a skillet, a casserole, and so forth.
If you'd like to learn more about Clifford, please visit his web site.. it is full of recipes, videos, a great blog, and more.
THE GIVEAWAY:
UPDATE: We have a winner – congratulations Elaine! Email me (sasha at GlobalTableAdventure dot com) to claim your prize, "The Best Soups in the World." I hope it helps you eat your way around the world! Here's her winning comment. selected at random:
The best soup in the world is the cheese soup with vegetables that my Mom used to make. It was warm, not over-cheesy, and full of broccoli. Of course, like any soup that Moms make, it can never be duplicated…as hard as I try!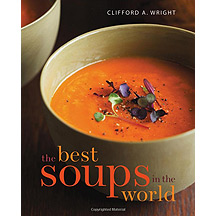 For those interested in getting to know Clifford's work, I'm giving 1 (one) lucky winner 1 (one) copy of The Best Soups in the World.
This week we're making a variation of his Moravian Pickle Soup and it's super Yum.
There's 480 pages of soup goodness. Other recipes in the book include Albanian Bread Soup, Tibetan Blue Cheese & Beef Soup, and Peruvian Shrimp Chowder.
Someone pick me up off the floor. Absolutely incredible.
How to enter
Simply answer the following question in the comments section:
What is the best soup in the world?
Contest ends December 10, 2010 at midnight. Must be 18 to enter.