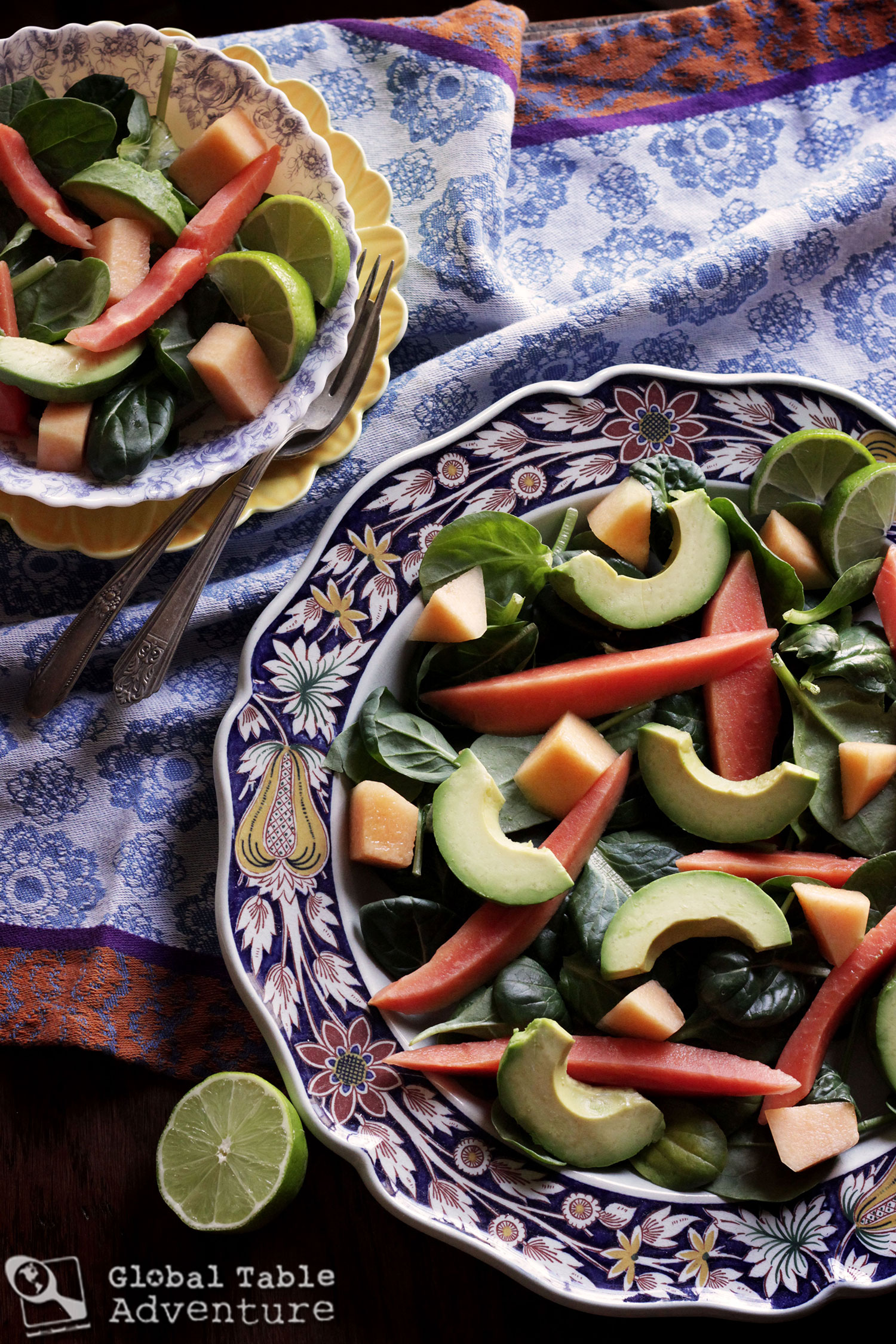 Summer can't come soon enough – the heat of sun on my shoulders, the way my skin smells with sunscreen on, hot evenings under the stars. So today we're going to Samoa.
There'll be drippy sweetness: papaya and cantaloupe. There'll be richness, too – buttery avocado and moody – almost bitter – spinach.
And to finish it all off? A puckering of lime juice – as bright as a Samoan seascape.
Typically known for rich, coconut milk-laden recipes, this Samoan salad is a healthier twist on island fare. The version I based mine on even won a Samoan recipe challenge!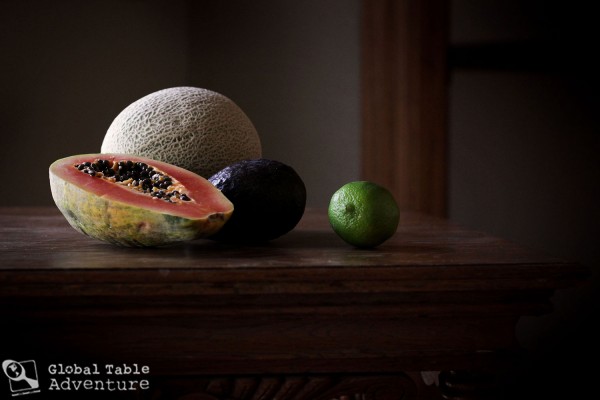 I chose this salad for sentimental reasons – something to set the scene a bit for the release of my new book Life from Scratch: A Memoir of Food, Family, and Forgiveness. I went to Samoa 2 months before I was born (as a real life stowaway, I suppose). Scientists believe our taste preferences can be affected by what our mother's ate while we were gestating. I like to think I carry a bit of Samoa with me today.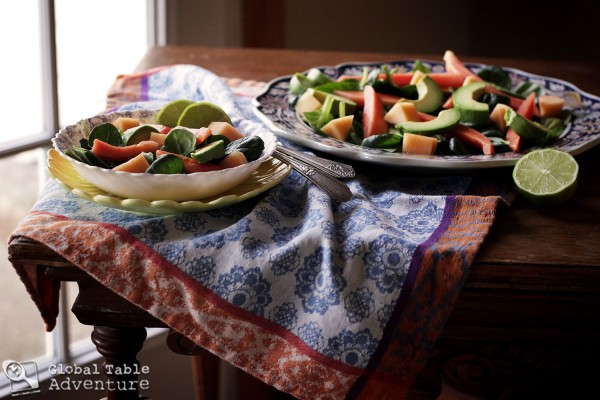 It was an odd beginning, I suppose – being swept halfway around the world before ever being born.
But it's all I know.
When you read my story, you'll understand why it's walks the line of bitter-sweet.
Just like this salad.

5

ounces

baby spinach

1

papaya

(small)

1-2

avocado

1

canteloupe

(small)

1-2

limes

(for dressing, to taste)
Add the spinach to 2 large platters or one large bowl. Slice the papaya in half, then remove seeds. Cut in strips, removing skin, and layer on salad. Do the same with the avocado and cantaloupe. Dress with a few squeezes of fresh lime juice (and serve with extra lime slices on the side). Enjoy!