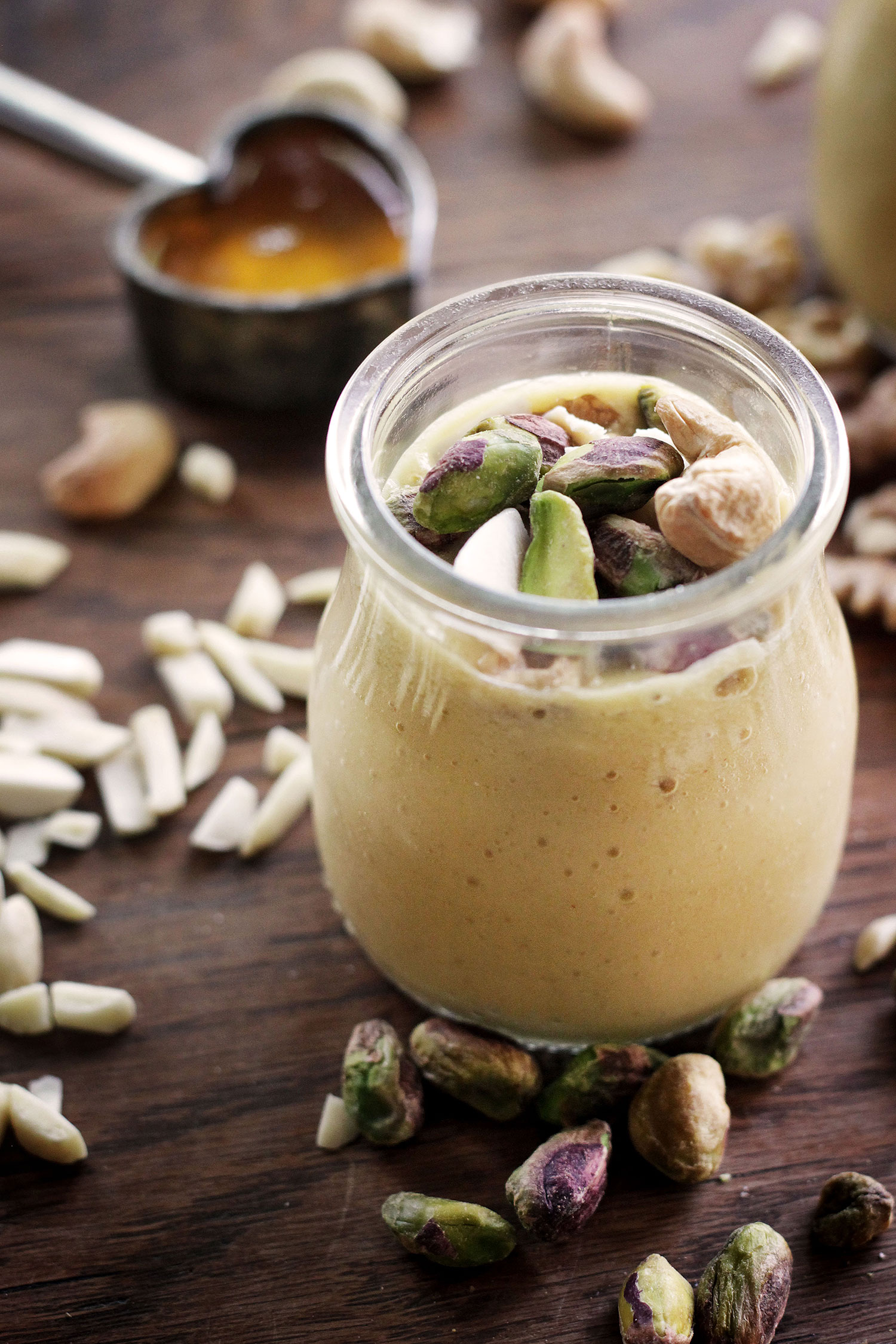 How do you know it's springtime in Yemen? So much of Yemen is dusty: sand overwhelms the northern stretches in an area called "Rub' al Khali" or the "Empty Quarter"; even ancient skyscrapers are made of sun-baked mud, as can be found in the town of Shibam.
But… like a mirage, there's another, glimmering view of Yemen.
Between the dusty cliffs of the Hadramout desert lies a valley of prickly trees and honey bees, where one of the world's great aphrodisiacs accumulates in golden pools.
This is Sidr Honey, a.k.a. jujube honey.
Every year, semi-nomadic beekeepers flock to the Do'an Valley, where the sweet fragrance of the jujube tree sets the bees into motion. The resulting honey is said to be a tremendous aphrodisiac.
And what do you do with an aphrodisiac?
You drink it, of course.
Honeymoon Smoothie
عصير المتزوجين is a love potion of sorts – a honey-laced smoothie meant to sweeten marriage and to help single folks find true love. I call it a "honeymoon smoothie," though I read that the literal translation is "married couples juice."
Inside you'll find everything sweet and nutritious: mango, banana, dates, milk and honey…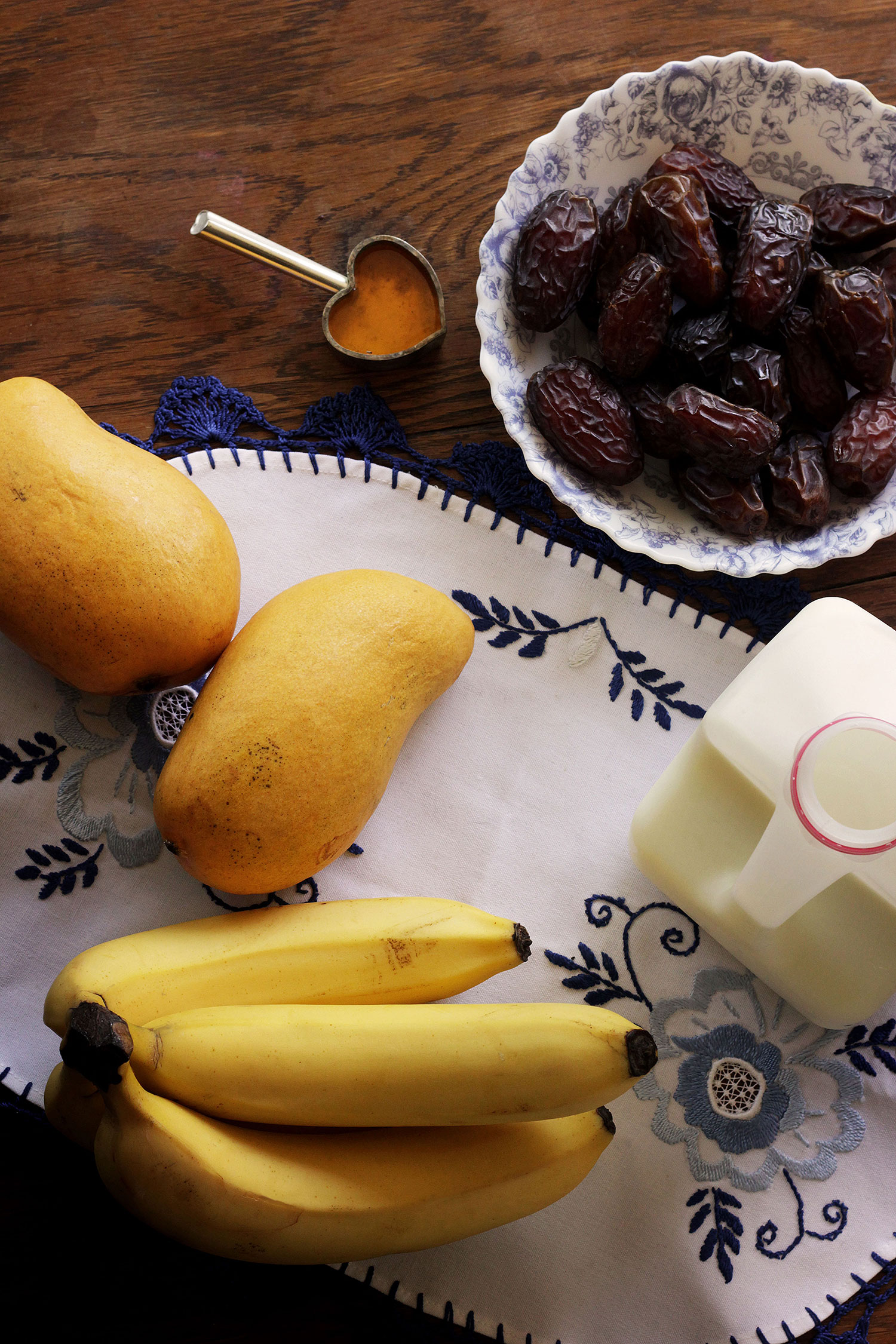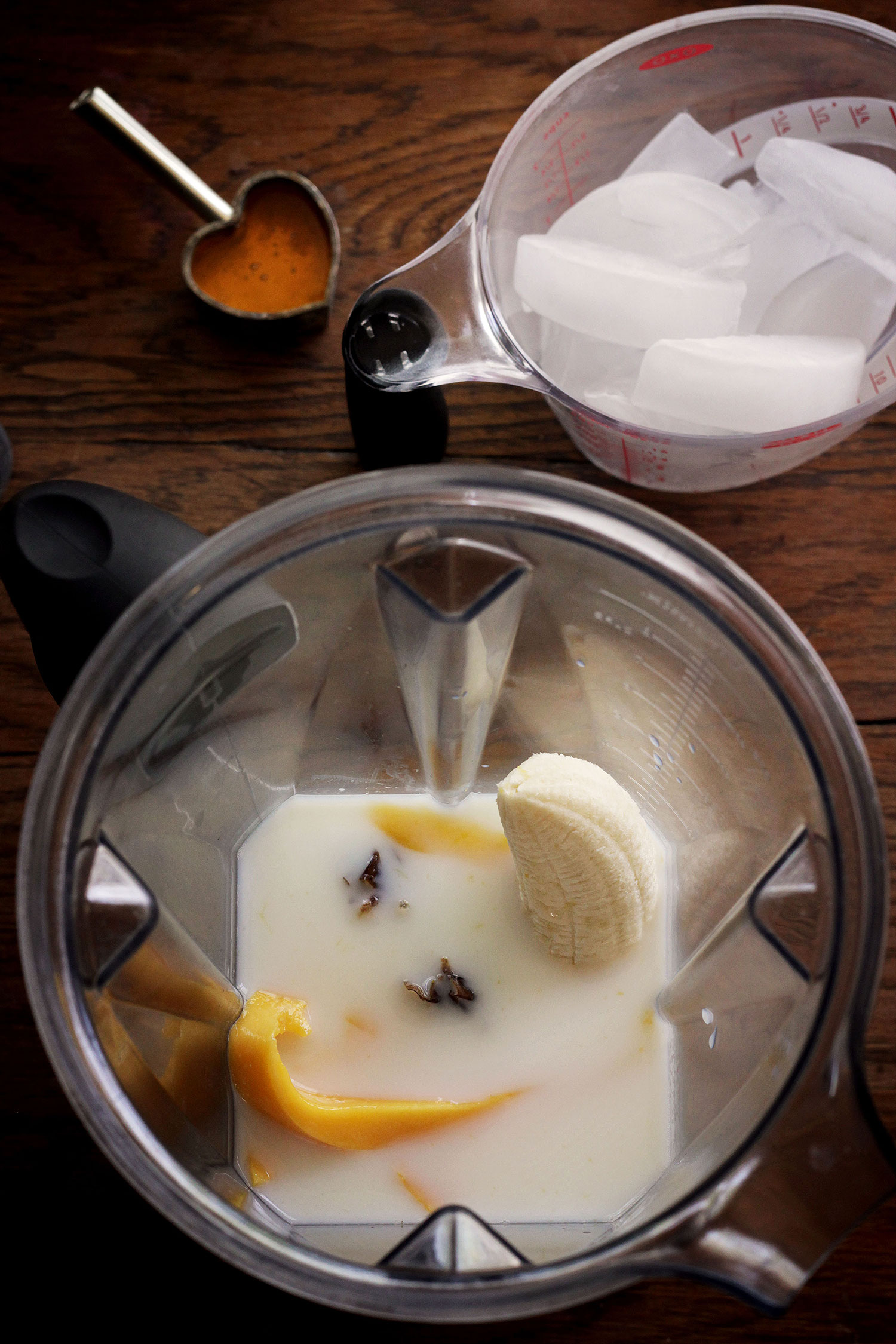 And a sprinkling of nuts and coconut makes for a crunchy contrast.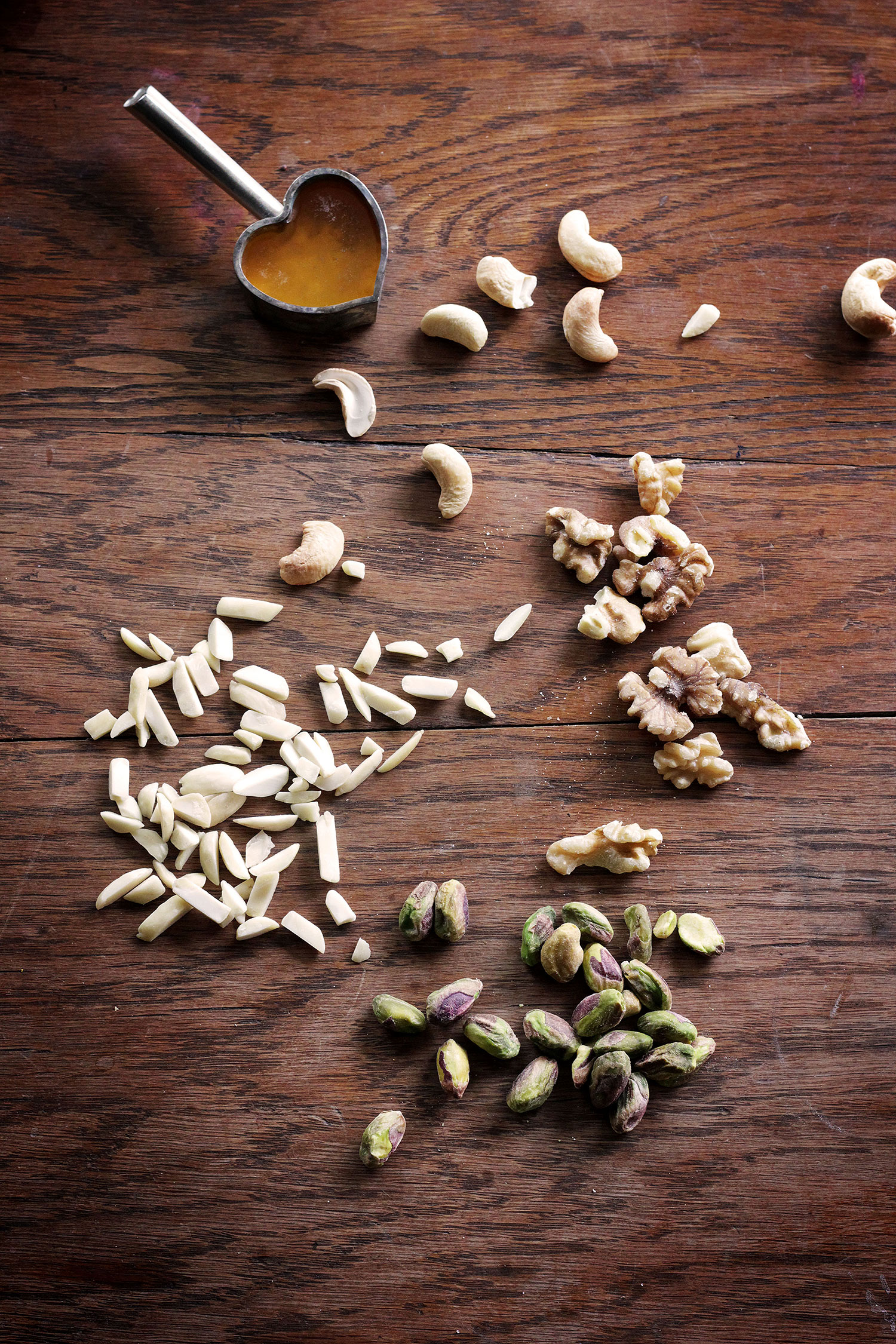 Heart-to-Heart with my daughter
Lately my daughter has been asking about marriage. How I knew I wanted to marry Keith. How she'll know which boy to marry.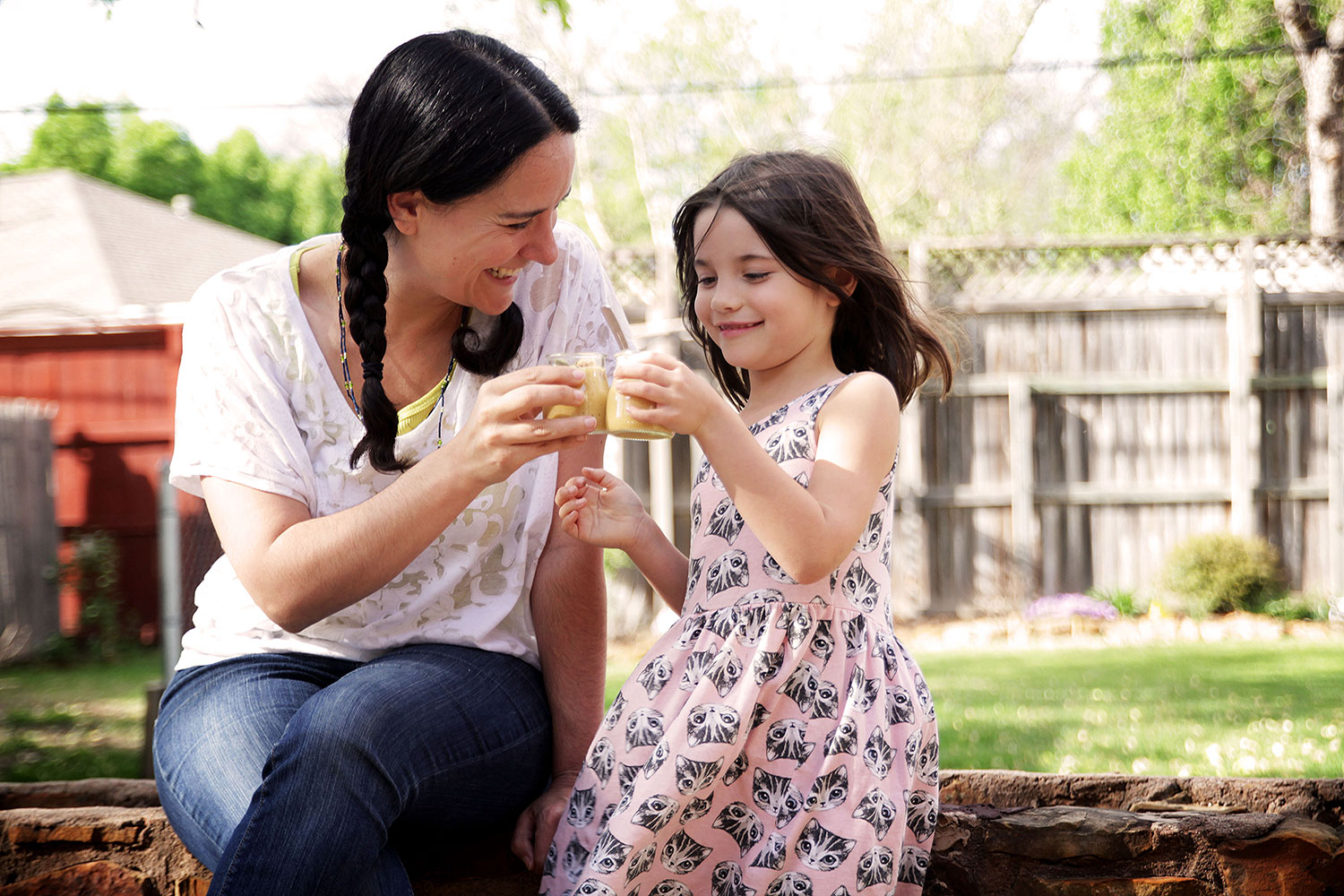 My goodness. She's so young for these questions. But our talk was tender and I didn't shy away from her questions.
Not that it was immediately obvious what to tell her – how much is too much information, I wondered.
If you read my book then you know it wasn't exactly appropriate to read from my memoir … so I simply told her that when I met Keith I felt as though my heart came home. I added that I spent some years "making sure" we would be good to each other even when we were grouchy. I explained that it's easy to be kind when things are going well… but I wanted to make sure that, when times got tough, he wouldn't be mean to me and that I wouldn't be mean to him. That we would help each other.
She listened carefully, then replied: "If two mean people get married, will they have a mean baby?"
Ah, the mind of a 5 1/2 year old…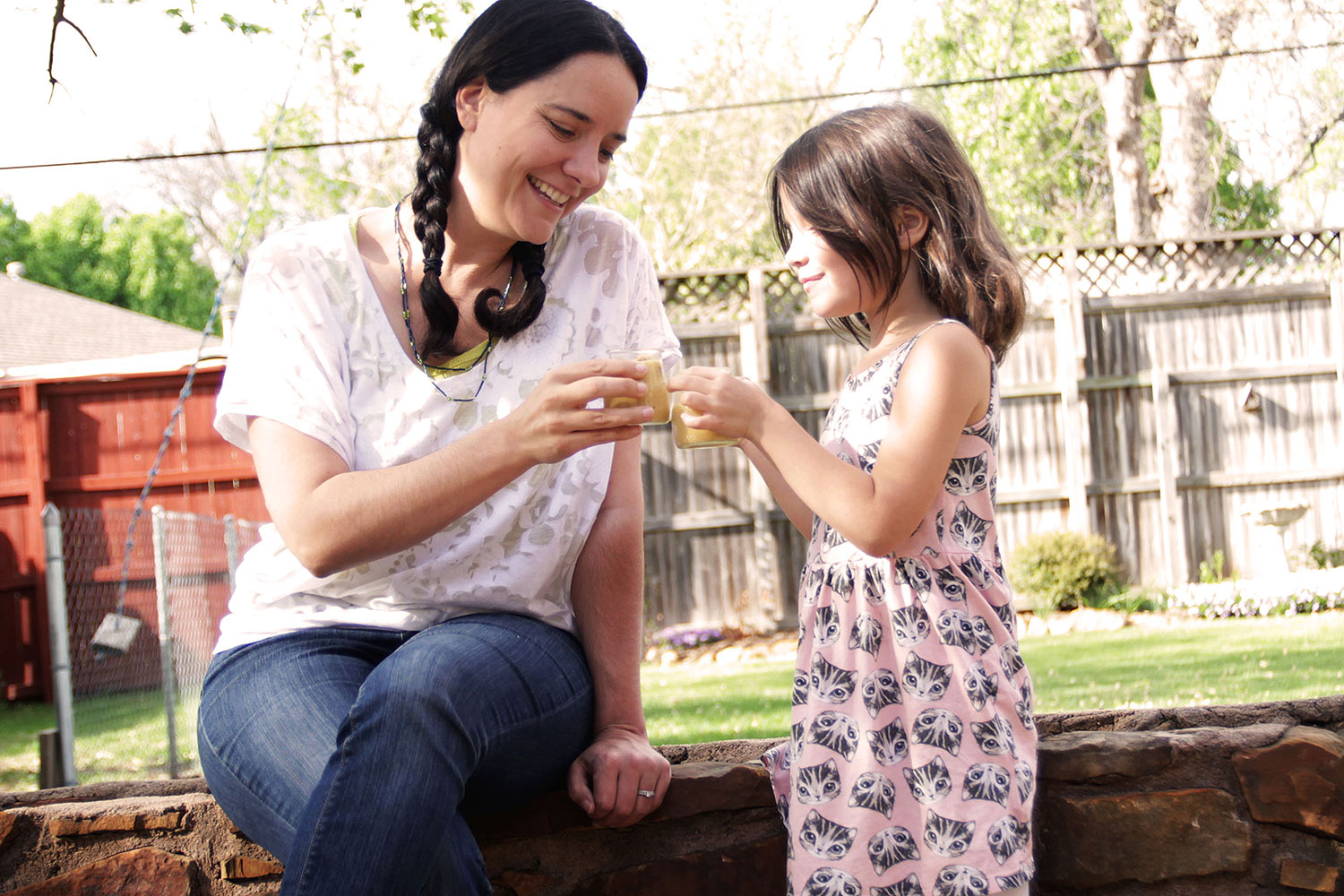 There are lots of ways to make this smoothie – the most important is to use very ripe fruit and add lots of honey. My recipe is adapted and simplified from Sheba Yemeni Food, where she adds a drizzle of Vimto to the glass for color (Vimto is a popular grape, raspberry, and blackcurrant cordial) and tahini havla for added flavor. Both are available at Middle Eastern markets, should you wish to make this variation.
Yemen might not have spring as we know it, but one sip of this smoothie and spring arrives.
It is no wonder this is wedding season.
Print Recipe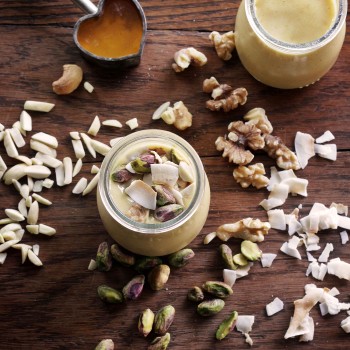 A love-potion of sorts from Yemen, perfect for newlyweds or those looking to get married. Make sure to add plenty of honey - that's a Yemeni aphrodisiac.
Honeymoon Smoothie | عصير المتزوجين
Servings

Prep Time

1

quart

15

minutes
Servings

Prep Time

1

quart

15

minutes
Peel and chop the fruit. Add to a blender with the dates and milk. Blend until smooth, add ice, then blend again. Sweeten with honey to taste, pulsing once or twice to incorporate.

Serve in glasses drizzled with Vimto, if desired.

Top with one or more items from the list of garnishes. If you'd like to grind the nuts into a powder, that's nice, too. Sliced banana and mango are another yummy idea.

Serve cold with a straw or a spoon, and a smile.
Source:
Recipe Copyright Sasha Martin, Global Table Adventure. For personal or educational use only.