Between Zambia and Zimbabwe lies the stunning chasm of mist and water called Victoria Falls. The water flows through both countries like some stealthy border walker, never fixed to one particular country. Never tied down. In this poetic space, where rapids, danger, and sparkling, spraying joy all tumble together, I see meaning for our own little cooking adventure.
I'm on one side of the end, metaphorically sitting in Zambia, looking at Zimbabwe. Wondering what comes next. I'm so close to reaching my goal of eating every country in the world. So. Close. And yet, the "end" feels so, so, so far away. Almost unattainable. By this, I don't really mean the cooking . Cooking one more country will be easy. I know how to research recipes. I know how to cook them. Sure, I make mistakes from time to time, but after four years, the process feels like breathing. No. It's something else that feels far away, that feels unattainable.
Perhaps it's that I don't know how to reach a goal of this magnitude. Not with grace, anyway. I feel myself building momentum, while also sustaining a fear of tumbling down, down, down, and not reaching the other side. So much of this adventure was undertaken to alleviate my wanderlust, help Keith with his picky eating, and raise my daughter with an understanding of her global neighbors and new flavors. Somehow I fear the finding myself on the other side of the "falls," in Zimbabwe, I will be lost. Without direction. I've never reached a goal of this magnitude. And I'm sort of afraid to. There's no rational reason for this. The only way I can explain this feeling I have, is to say that it must be something like looking over the edge Victoria Falls. What do you do right before you reach a goal? Does it sometimes feel like the last few steps are treacherous and also, somehow, completely different from all those you took before?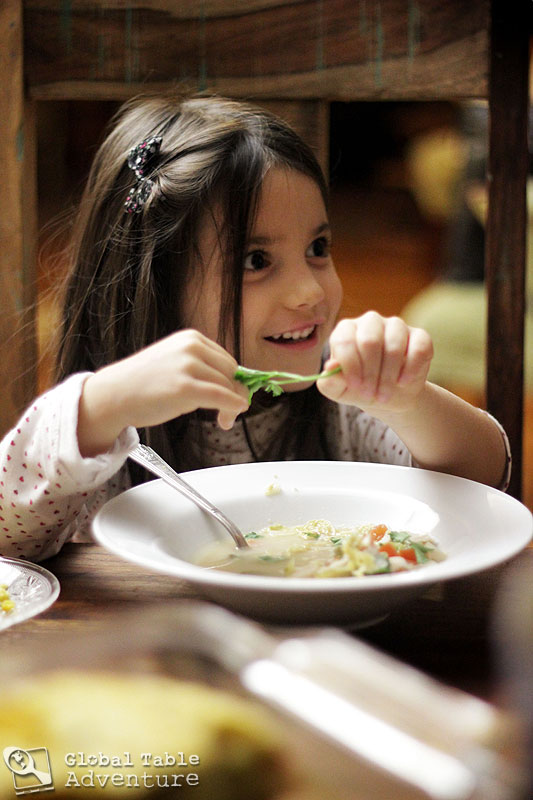 THIS WEEK's FOOD Mealie Bread with Blackened Chilies [Recipe]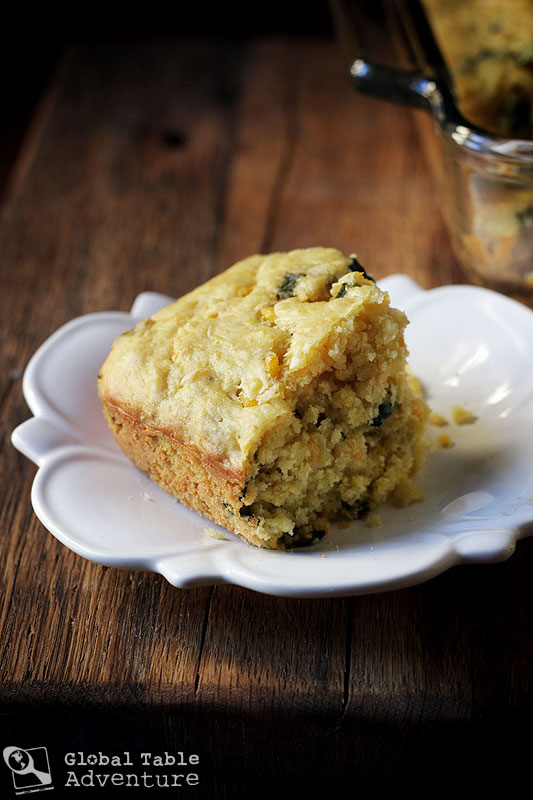 What I loved most about this dish: The blacked chilies were a great hit. We especially loved the poblanos because they added great chili flavor without much heat. Plus, they're beautiful! The bursts of corn are lovely, especially as a sweet contrast to spicy soup. What I loved least about this dish: Be careful when blending the corn. If you pulverize it too much, you risk making the batter too wet and it won't cook properly. The best way to avoid this is do as the recipe states and set aside a cup of corn kernels while pulsing. That way they don't get broken down, too. Zambia's Spiced Tilapia Stew [Recipe]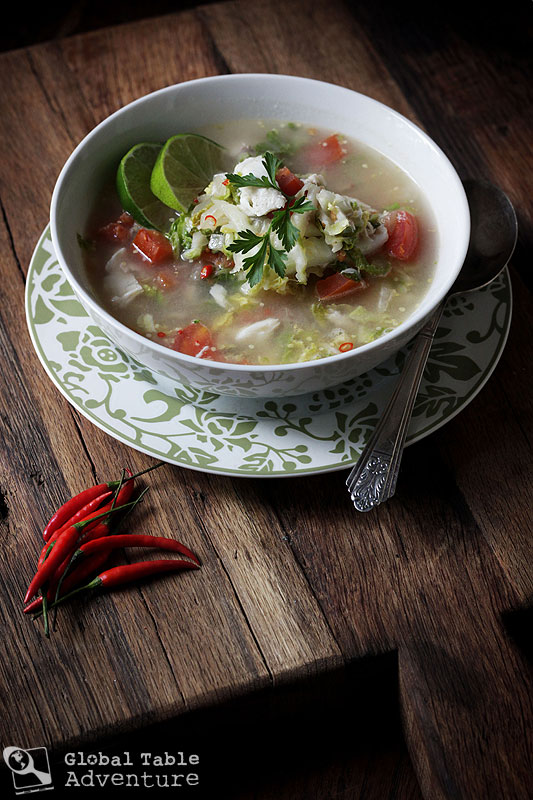 What I loved most about this dish: I wasn't sure what to expect, but the bright lime juice coupled with the hot chilies makes for a very refreshing soup, warming on chilly fall afternoons, but  also refreshing on a hot summer's evening. There's something just so… tropical… about the stew. What I loved least about this dish: I had a reader from Zambia write and say that limes and cumin are hard to get in the country, so even though we adapted the recipe from Marcus Samuelsson, whose recipes I love, you might consider making a plainer version for authenticity's sake.