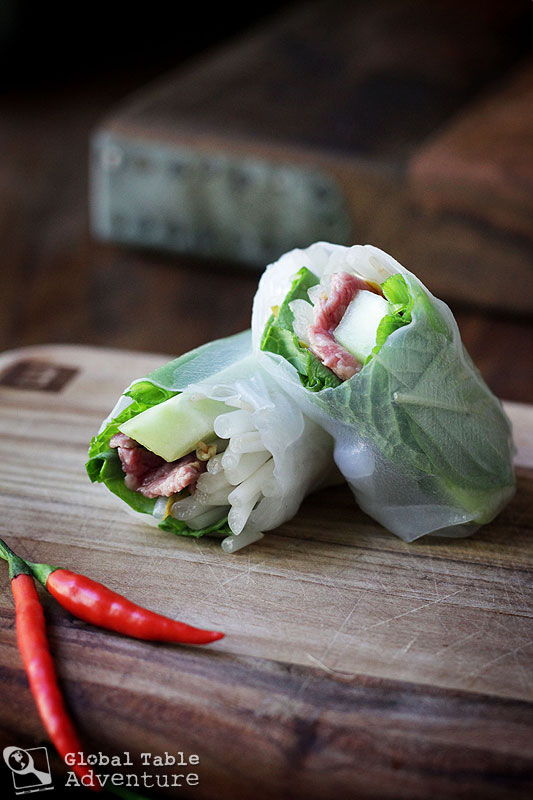 Today, let me show you how Vietnamese food is like a dream. Delicate. Lingering.
But, also, let me show you how their food is like a celebration. Bold. Unapologetic.
Before I do, call your friends and family because today's recipe is a Vietnamese food party.
The star? The DIY Spring Roll.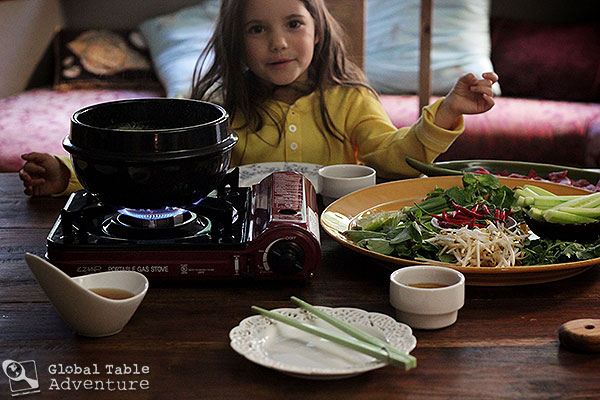 Here's how it works:
Every guest gets to pick and choose their fillings, from cucumber and sprouts, to vibrant mint, thai basil, and cilantro.
The best part?
Everyone gets to cook their meat at the table in a vinegar and lemongrass broth. You can do this in a crock pot, a fondue pot, or, if you don't have any of these, simply cook the beef in the kitchen right before dinner.
Think of Bò nhúng dấm as Vietnamese fondu.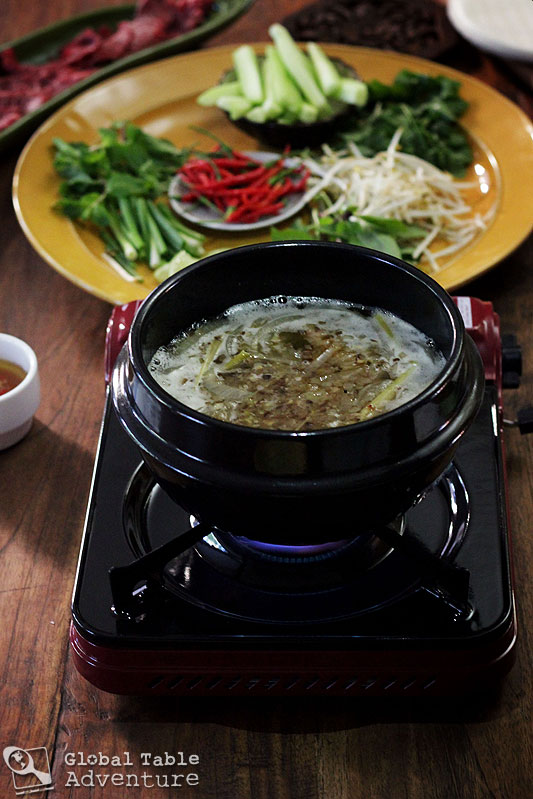 Some like to cook shrimp, others beef or pork. I've even heard of people cooking squid in the broth.
The bets part about this recipe is that the ingredients can be prepped and gathered way ahead of your guests ringing the doorbell. And, since everyone makes their own spring roll, you just need to provide the napkins and smiles.
Oh, and one of the reasons I picked this recipe? You will be able to find all the ingredients in any big grocery store, like a Whole Foods or a Reasors (though you'll have to substitute regular basil for Thai basil). That makes it easy for those of you living in smaller cities.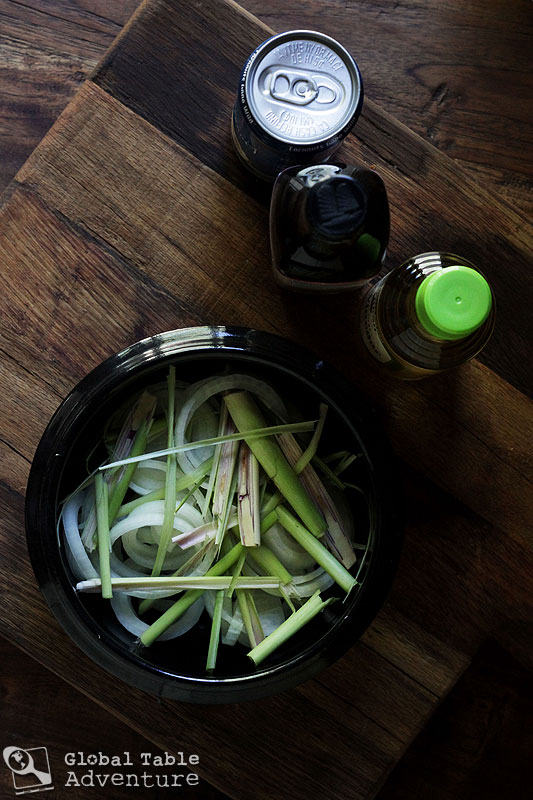 While many serve this dish with a blend of pinapple and fish sauce, I rather love it with nuoc mam. I'll post that recipe tomorrow!
Serves 4-6
Ingredients:
For the broth:
2 cups coconut water (or plain water)
1 cup rice vinegar
1/2 cup sugar
1 small onion sliced thinly
2-3 stalks of lemongrass, slit down the middle and cut in thirds
1 Tbsp vegetable oil
4 cloves garlic, sliced
1/4 cup shallots, minced
Meats:
1 lb thinly sliced beef (like ribeye or tenderloin)
your choice of pork loin, salmon, and shrimp (optional)
For the spring rolls:
1 package rice paper
2 cups cooked rice noodles
head green lettuce
one cucumber, sliced
four green onions, cut in two inch pieces
sliced pineapple
small bag mung bean sprouts
bunch Thai basil (or regular)
bunch mint
Method: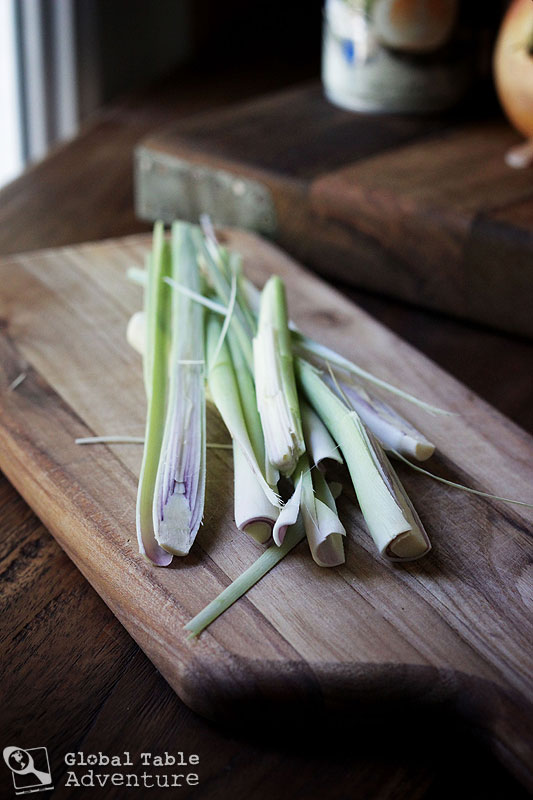 First, make the broth. Add the coconut water (or regular water), rice vinegar, sugar, onion, and lemongrass to a medium pot. Be sure to bruise the lemongrass by bending and twisting it in your hands a few times.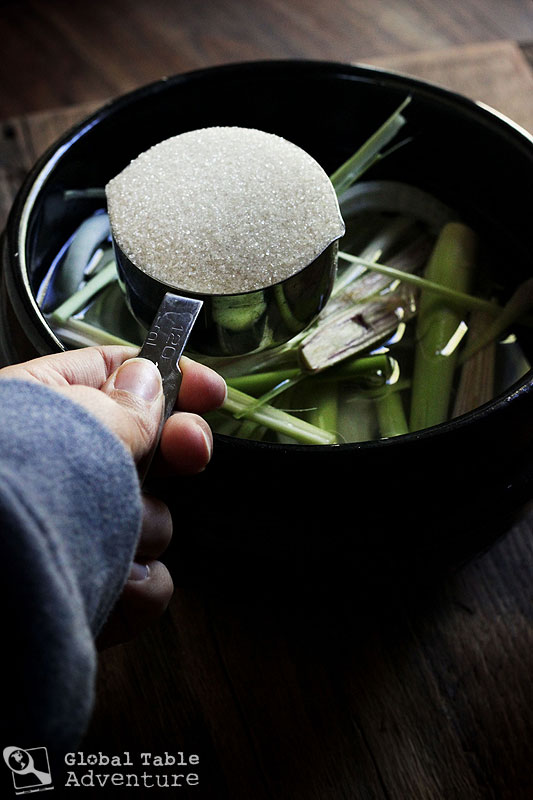 Bring to a boil, then remove from heat.  As the lemongrass steeps in the broth, the flavor will grow stronger.
Tip: you can store the broth for a day or two in the refrigerator.
Right before serving, fry up the shallot and garlic in some oil, then top the broth with the toasted mixture.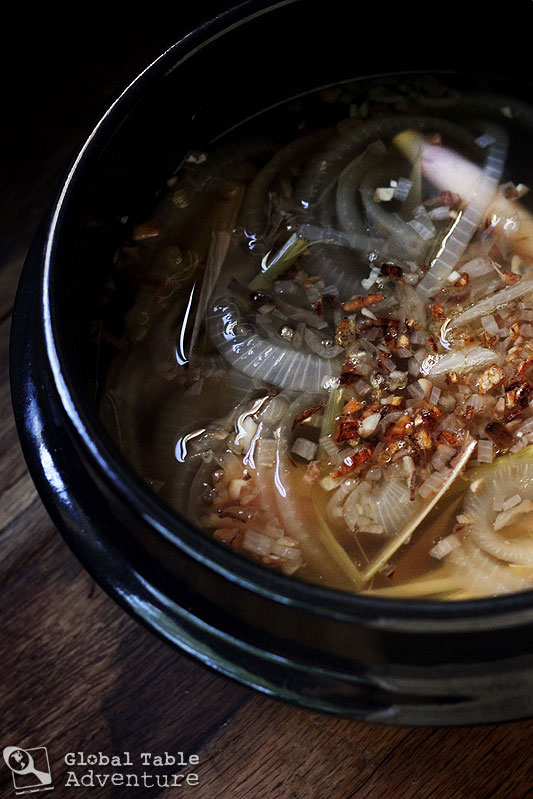 Next, gather all your toppings. Clean them, dry them, and arrange them on a platter or in several small bowls. The cucumbers go quickly, as do the herbs.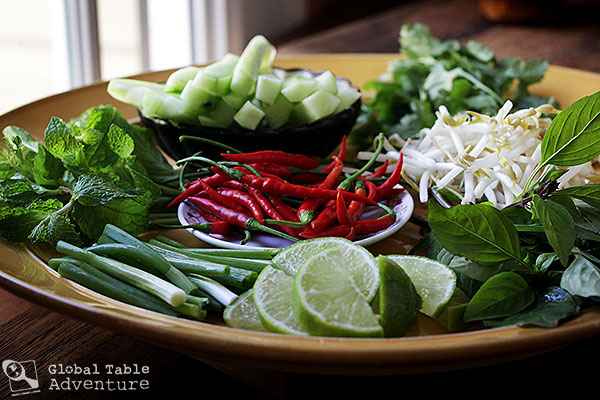 Now for the fun – assembly!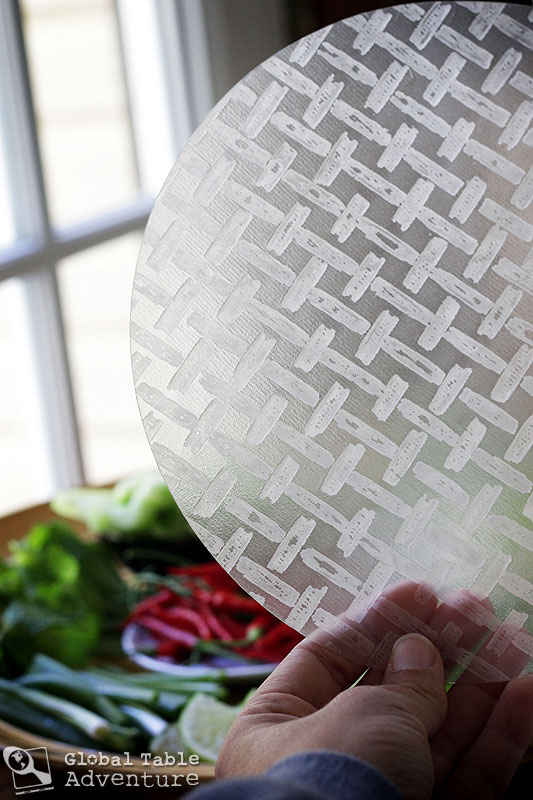 Soak the rice paper in warm water until pliable. Cook any desired meat in the hot pot…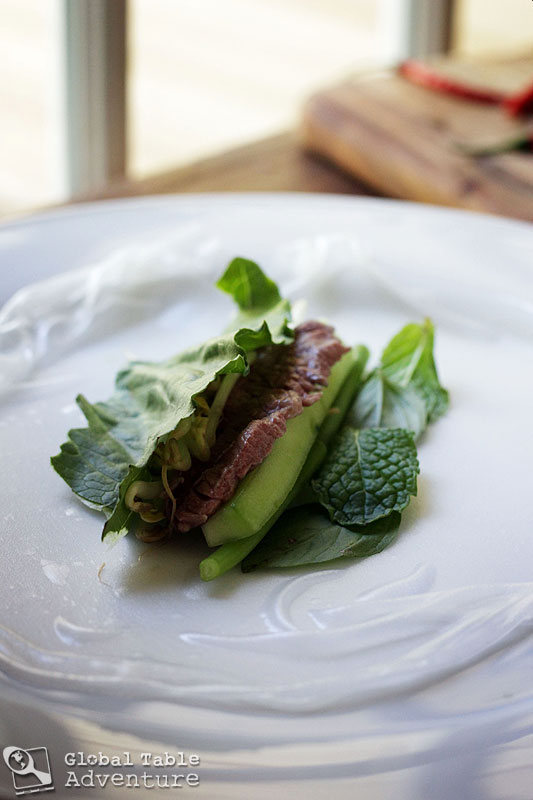 … and add desired toppings. Fold over the top and bottom, then roll it up. Just like a burrito!
But Vietnamese.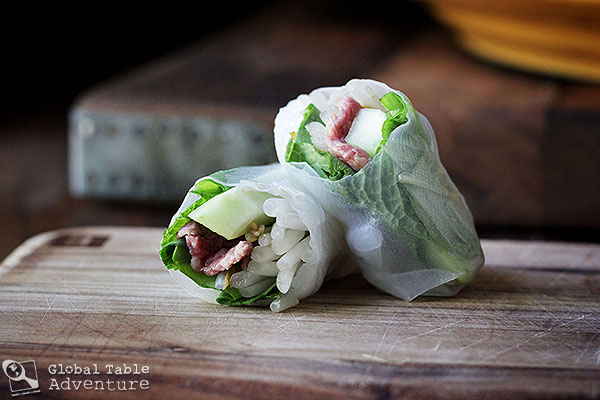 So what do you think?
A nice fall activity for you and your loved ones?
Perhaps while overlooking a bit of Vietnam?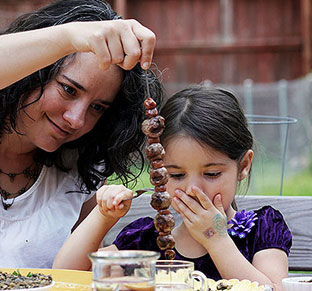 Hungry for more?
Be notified when National Geographic releases my memoir.
Simply fill in your details below.