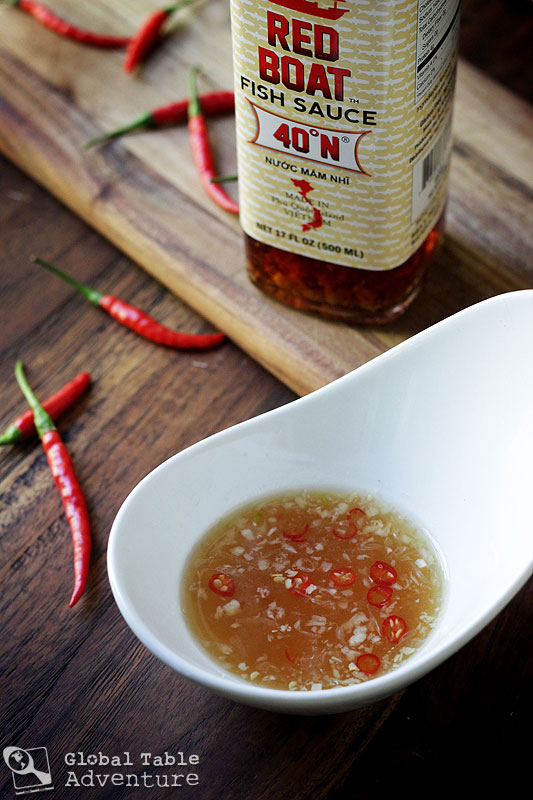 Nước mắm pha is the quintessential Vietnamese dipping sauce, used on spring rolls, rice noodles, salads, and more. It's sweet, salty, and heavily spiced. A basic recipe includes freshly squeeze lime juice, fish sauce, sugar, and water. The real flavor comes from garlic and fresh red chilies.
I learned on Food Safari (a great food/travel show – catch it if you can!) that if the cook can get the garlic and chili pieces to float in the nước mắm pha, they will get married.
Now, for those of you naysayers: there's no reason to tell anyone about the fish sauce.
I promise.
Many unwitting folk enjoy this dipping sauce without being aware there is fish sauce inside. That's because it lends a salty flavor to the dip, not an inordinately pungent one.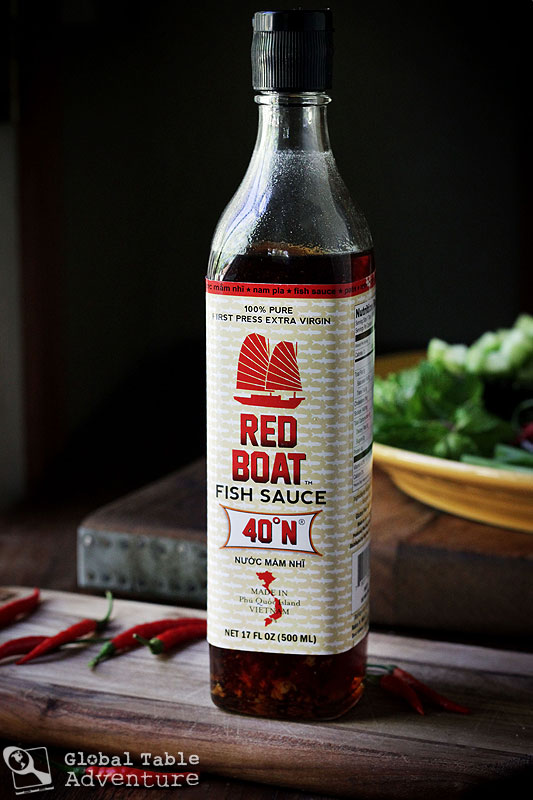 There is one exception: if you make it with "first press," "extra virgin" fish sauce, as I did this week. The flavor, much like olive oil of the same name, is quite a bit bolder in flavor.
Even my own Mr Picky, who has tastebuds of steel, has been eating Nước mắm pha for years. He was blissfully unaware – until this week, when I used the stronger fish sauce – that there was anything "fishy" about it.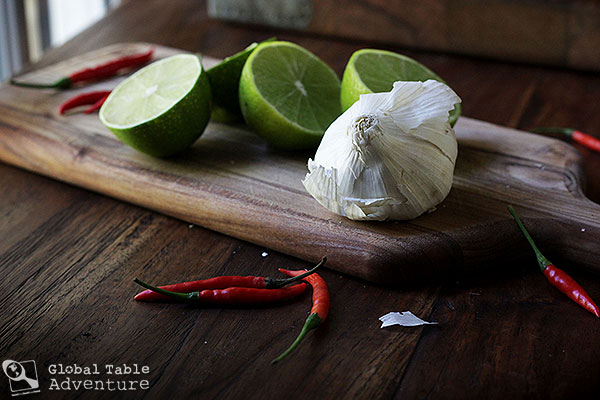 Makes 1+ cup
Ingredients
2 limes, juiced
1/4 cup fish sauce
1/4 cup sugar
1/2 cup water
3 cloves garlic, crushed
chopped thai bird chilies, to taste
Method:
This is beyond easy. There are two approaches.
1. Add all ingredients to a small bowl. Stir. Enjoy.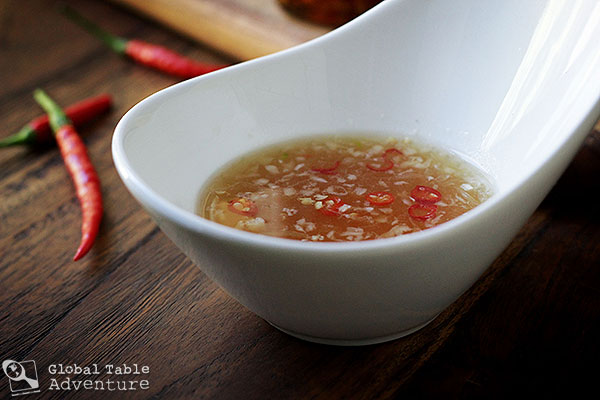 2. Use a mortar and pestle to pound the whole garlic and de-stemmed chilies together. Combine with all ingredients in a small bowl. Stir. Enjoy.
If I had known a passport to Vietnam was this easy, I would have gone long ago.
For now, I'll have to enjoy with yesterday's DIY Spring Rolls.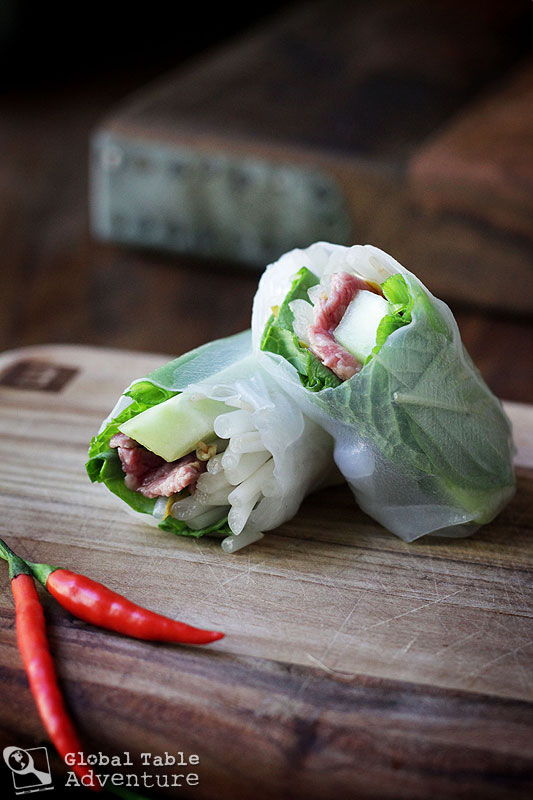 How about you? Have you ever heard of nước mắm pha? Are you a fan? Do you think you'll try making it?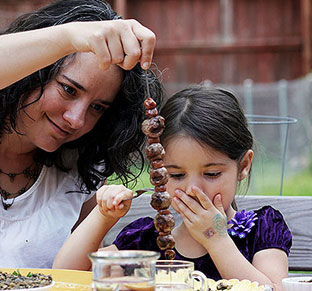 Hungry for more?
Be notified when National Geographic releases my memoir.
Simply fill in your details below.