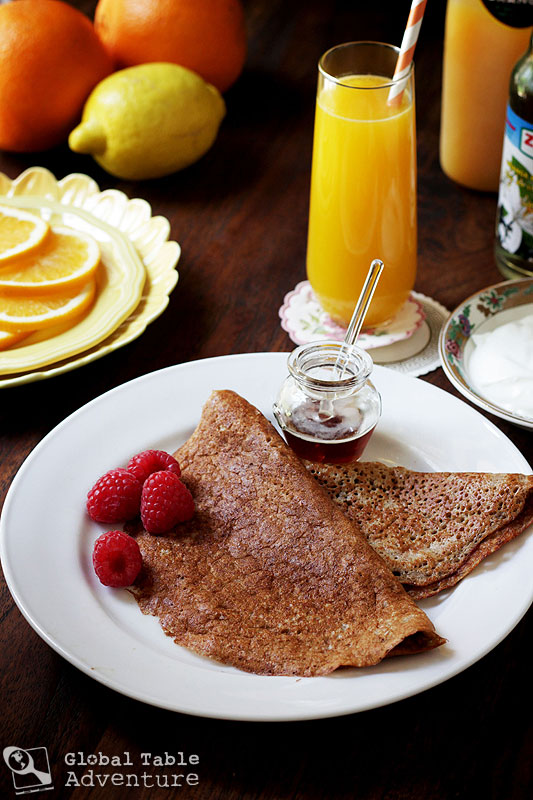 I've had a lot of breakfast treats over the years, but I've never tasted anything quite like these whole wheat date "crêpes" beloved in the United Arab Emirates. Made with whole wheat flour and a hearty helping of dates, they are a mildly sweet  and wholesome way to start the morning.
I call them "crêpes" because of how they look, but, in truth, they're called "Muhalla," and quite different than a French crêpe. For starters, these are leavened with yeast, whose bubbles give the muhalla a more lacy texture.
While you could make these with white flour, the whole wheat flour gives them a rich, nutty flavor – a nice contrast to the sweet note provided by the dates.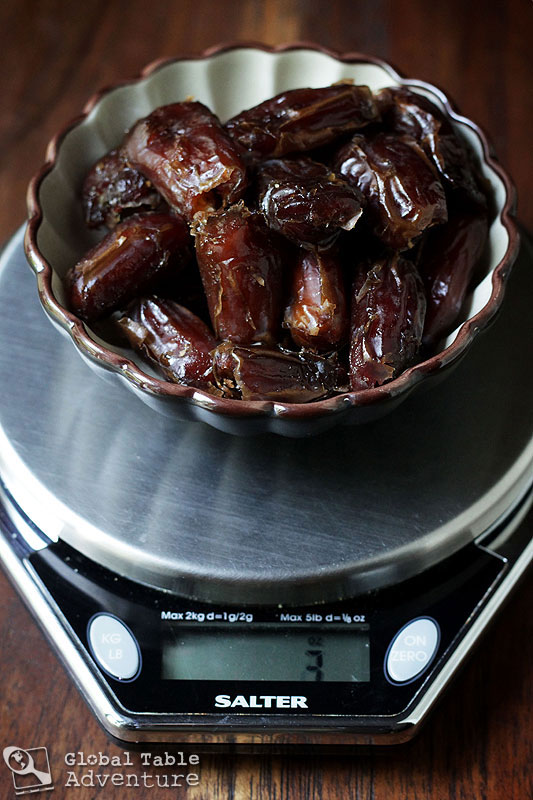 The dates are the real star of Muhalla. In the United Arab Emirates, dates are one of the few ingredients which can grow, so they wind up in many of the local recipes such as this one.
They are delicious, hot, warm or at room temperature. Be sure to serve them with some yogurt, fruit, or even a drizzle of honey.
Recipe adapted from Iffco. 
Serves 4
Ingredients:
3 ounces pitted dates
2 cups warm water
2 eggs
1 cup whole wheat flour
2 tsp active dry yeast
1/2 tsp salt
Method: 
Soak the pitted dates in the warm water while gathering the other ingredients. They'll get nice and soft, making it easy to blend them up.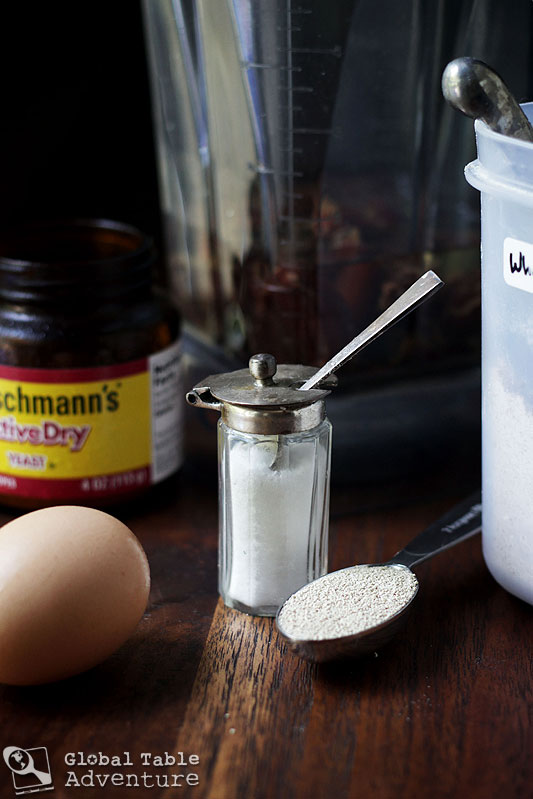 Give the blender a whir, until the dates and water make a smooth mixture. Then add in the eggs, flour, yeast, and salt.
Blend until combined, using a spatula to scrape the sides as needed.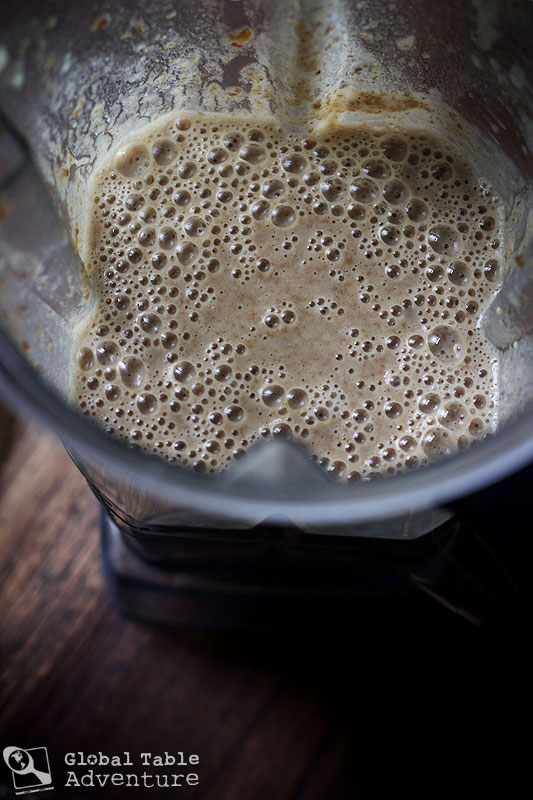 Let rest at least an hour (or overnight in the refrigerator – just let it come back to room temperature for thirty minutes before using).
After rising on the counter for an hour, here's what my batter looked like: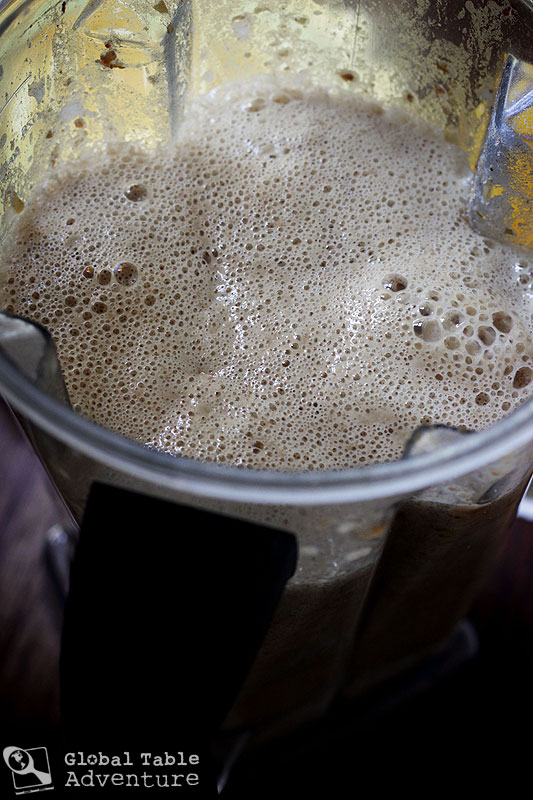 Gjve the batter a stir, then cook the muhalla over medium heat in a greased, nonstick pan. Cook the first side until the top dries out (meaning it no longer looks shiny).
Flip and cook the other side.
The dates make the muhalla extra moist, so cooking times can be a little longer than you might expect. You can keep them warm in the oven while you cook them all, if desired.
As depicted below, one side with be smooth while the other will be lacy.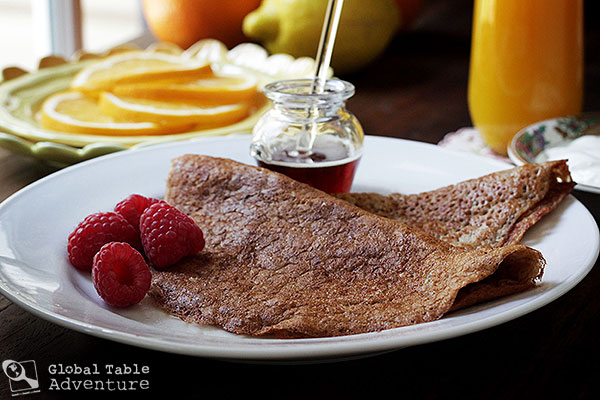 Enjoy with honey, date syrup, plain yogurt, fruit, and a smile.
Perhaps while overlooking some mountains in the United Arab Emirates.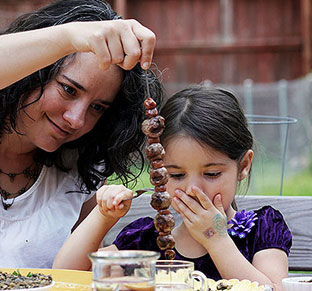 Hungry for more?
Be notified when National Geographic releases my memoir.
Simply fill in your details below.