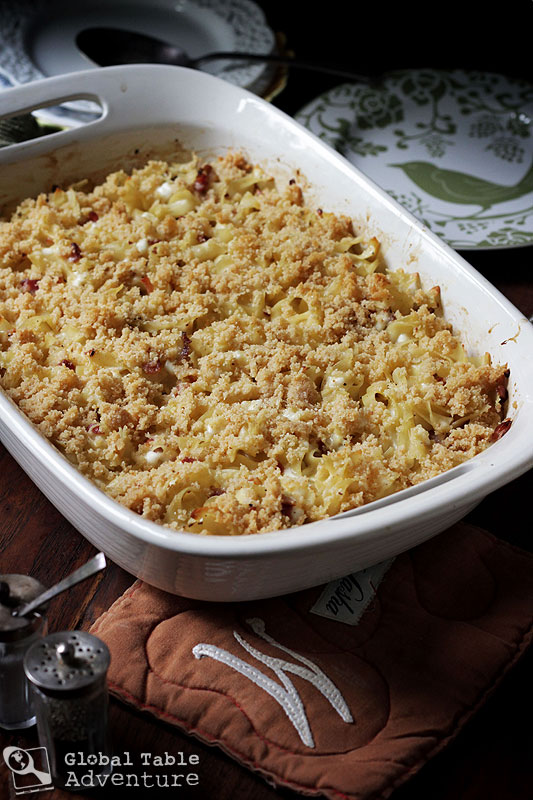 Wouldn't it be amazing if bacon could cure every ailment. In the Ukraine, I bet it does.
Broken heart? Bacon.
Spilled beet juice on your favorite sundress? Bacon.
Thursday afternoon existential crisis? Bacon.
I'm thinking it's worth a try.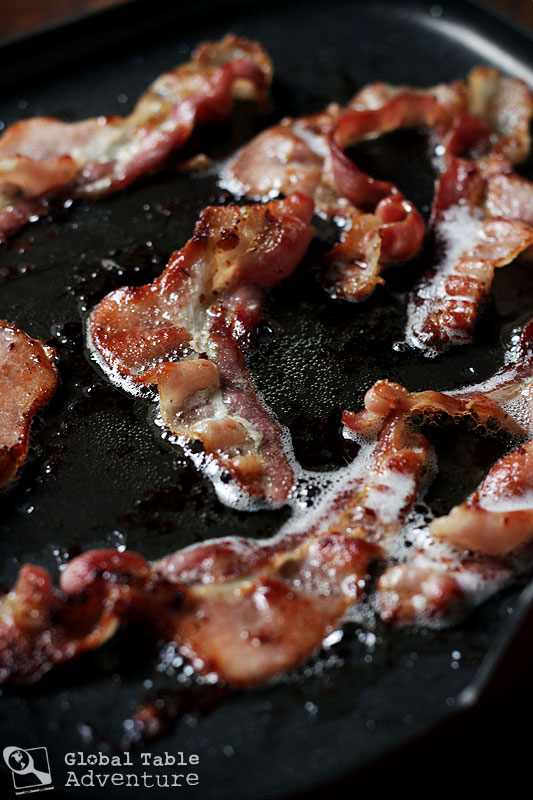 That's where this pasta bake comes in. "Lokshyna" are Ukrainian noodles, and today we've dressed them up with plenty of sizzling bacon, creamy cottage cheese, and a couple of cracked eggs to bind the casserole together. The finishing touch is a happy sprinkling of buttered breadcrumbs (as few or as many as you'd like).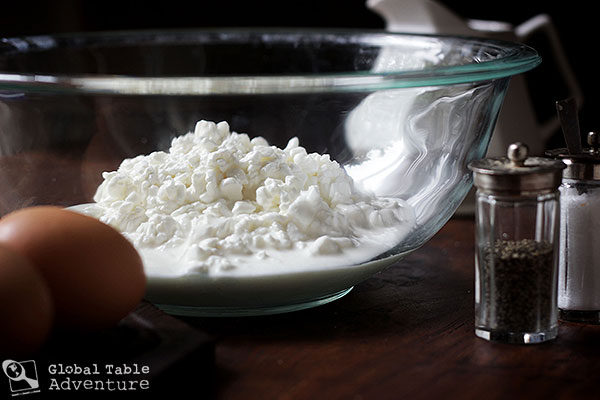 One note on authenticity: traditional versions of this recipe are made with fresh egg noodles. On a particularly harried shopping trip, I was unable to locate any… so my version is made with dried noodles. Keep in mind: if you do decide to use fresh noodles, you may need to alter the recipe. This is because fresh noodles can be baked uncooked, but will require more liquid to do so.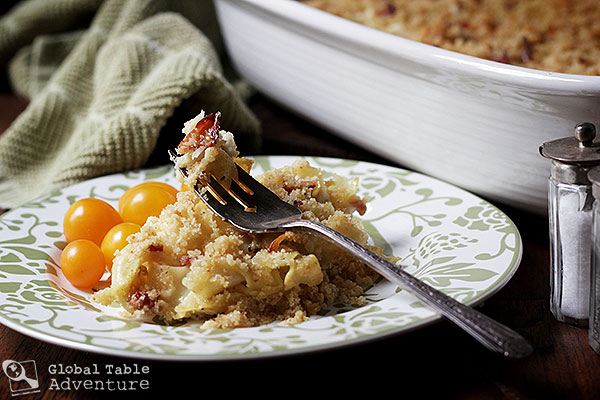 But, either way, the Ukranian pasta casserole is… awesomely comforting (and perfect for potlucks). In fact, Keith's mother is fairly certain she's had an identical pasta bake at a church potluck. I wonder if whoever made it was Ukrainian…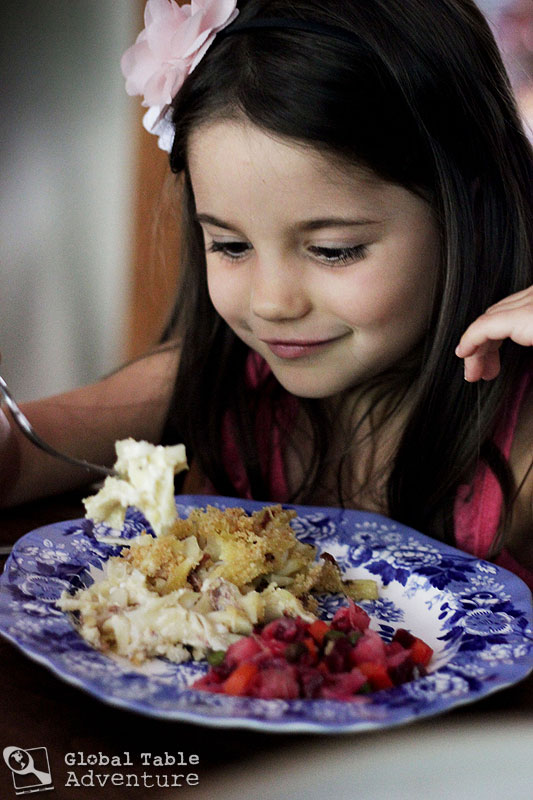 Ingredients:
6 cups of cooked egg noodles (about 1/2 lb uncooked egg noodles)
8 slices bacon
Cheese sauce:
2 cups cottage cheese
1/4 cup half and half
2 eggs
Salt & pepper, to taste
Topping:
1/3-1/2 cup Breadcrumbs
1/4 cup melted butter
Method:
Find a cozy kitchen in the heart of Ukraine.
Cook the noodles until al dente. Run cool water over them to stop the cooking and set aside.
Preheat the oven to 350F.
In a large bowl, mix together the cottage cheese, half and half, eggs, and seasoning. Plenty of pepper gives the pasta bite.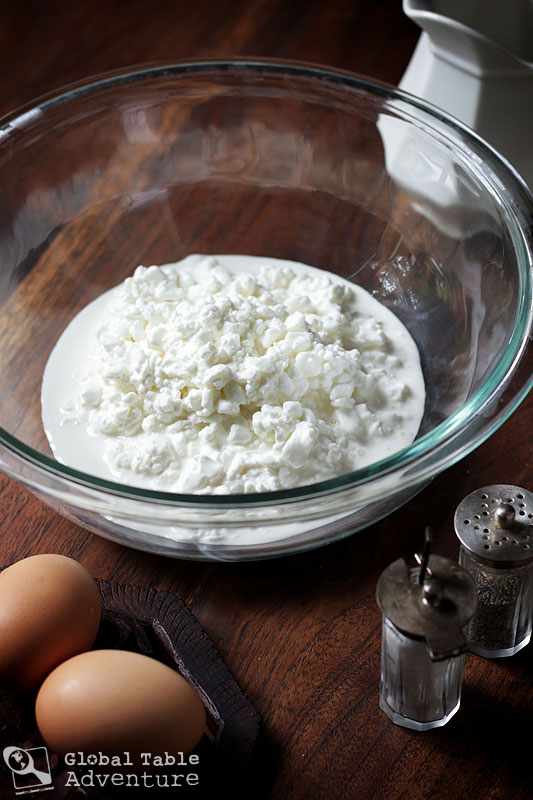 Stir the cooked pasta. Set aside.
Cook the bacon, then chop when cool enough to handle. Add the chopped bacon and any accumulated bacon fat into the pasta mixture.
Pour into a buttered or oiled 3 quart casserole.
Next, melt the butter…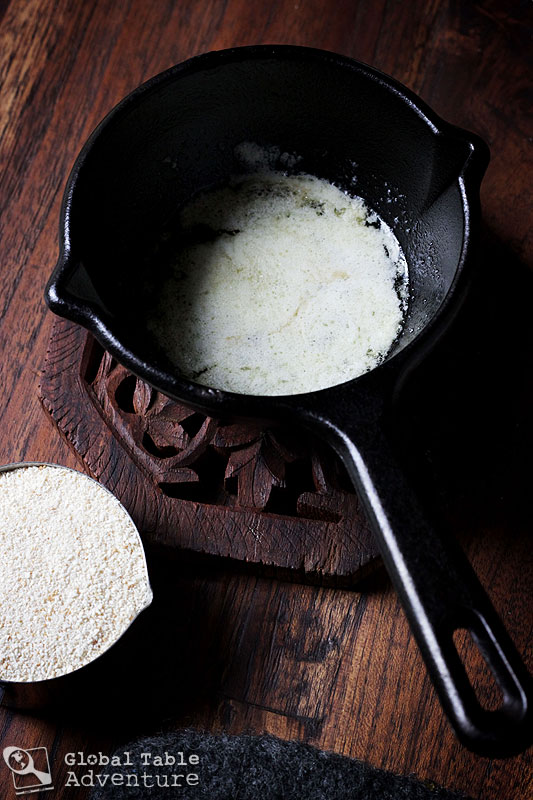 Stir it together with some breadcrumbs until the mixture resembles wet sand.
Sprinkle on top of the casserole and bake for 30-35 minutes, until golden brown and bubbling.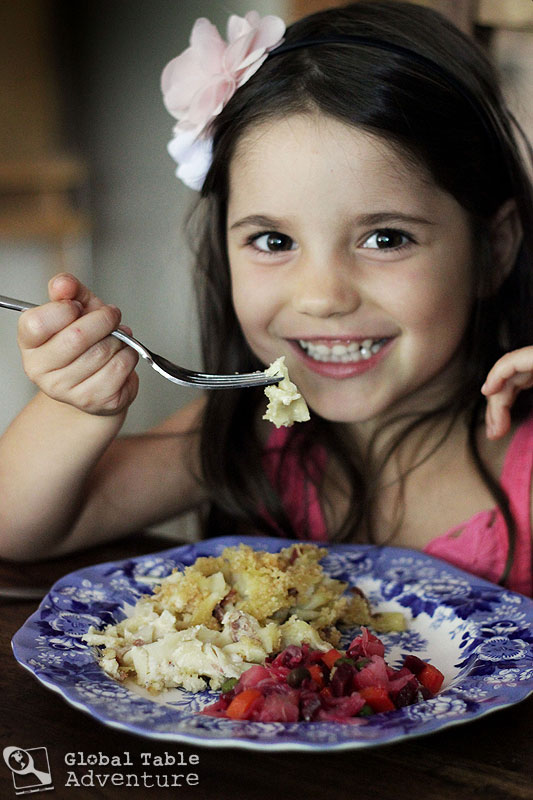 And… enjoy the most lovely sort of comfort.. straight from Ukraine to your home.
So what do you think? Would a casserole like that solve all of life's ills, or what?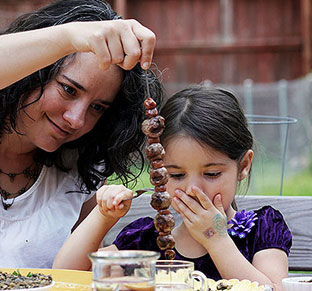 Hungry for more?
Be notified when National Geographic releases my memoir.
Simply fill in your details below.