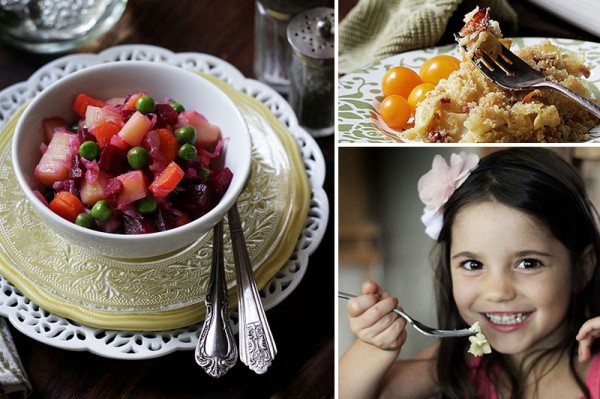 "Love will find a way. Indifference will find an excuse."
Ukrainian Proverb
If you want your heart to sing like a Ukrainian, you'll need a bundle of beets and an enormous pasta casserole. With bacon. (Of course).
I've been trying to get my family to love beets as much as they love bacon for… years. Perhaps this is the week?
The paring makes sense. If they go for it, it'll be magic.. and totally Ukrainian.
So what about you? Do you love bacon and beets in equal measure?
All recipes and the meal review will be posted throughout the week.
Ukranian Pasta Bake | Baked Lokshyna [Recipe]
A happy blend of pasta, bacon, and creamy cottage cheese. This one's all about back to school comfort. Big time.
Ukrainian Beet Salad | Salat Vinagret [Recipe]
Vegan and pink, this is one of Ukraine's most beloved salads (you"ll also find it in Russia). The combination of beets, carrots, potatoes, and peas is refreshing, but it's the sauerkraut that naturally "dresses" it.