"It is better that trials come to you in the beginning and
you find peace afterwards than that they come to you at the end."
Proverb from Uganda
I spent our Ugandan meal talking about one thing, and one thing alone: our Global Table Experience event on October 12th. We're attempting to put a dish from as many countries as possible on a stretch of tables at Philbrook Museum of Art in Tulsa, Oklahoma. The goal? 196.
Gulp.
I'm officially one of those people – so obsessed and focused on this amazing feat, that I can literally think of nothing else.
My poor neighbor was focused on figuring out the lemon, rosemary, peanut oil, and harissa on his kebab, but I kept blabbing about the event. I sleep, eat, and dream about how on earth we are going to achieve our goal of putting a dish from every country in the world on a single stretch of tables.
Oh boy, oh boy, oh boy.
Even if we get halfway there, what a feat!
Especially considered all this food will be offered to the public – that's you – for free!  Our generous donors are making this possible because they believe in celebrating the world, too.  We have local cooking schools, caterers, and businesses all getting involved.
And several fine folk from National Geographic will be there. Rumor has it, one of them is even going to speak!
So the question is, are you in? And if so, will you be here in person or in spirit?
THIS WEEK'S FOOD
Rosemary & Lemon Harissa Kebabs [Recipe]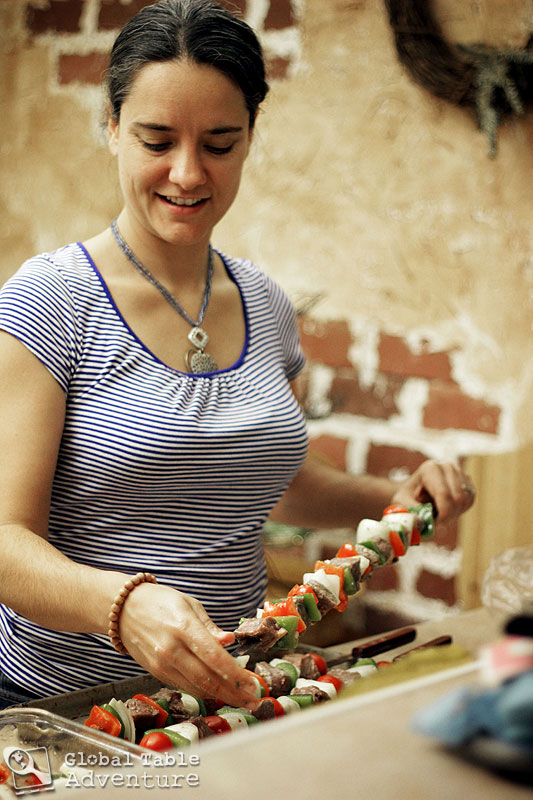 What I loved most about this dish:
The flavors on this kebab are phenomenal. Rosemary and lemon juice are a natural pairing, complemented nicely by the harissa and veggies. This was a win for everyone. Especially when cooked medium, and the meat retains it's tender qualities.
What I loved least about this dish:
This would be awesome very spicy; I could have made the beef spicier, but was trying to make sure Ava could enjoy the meal.
Peanut Brittle with coconut | Kashata [Recipe]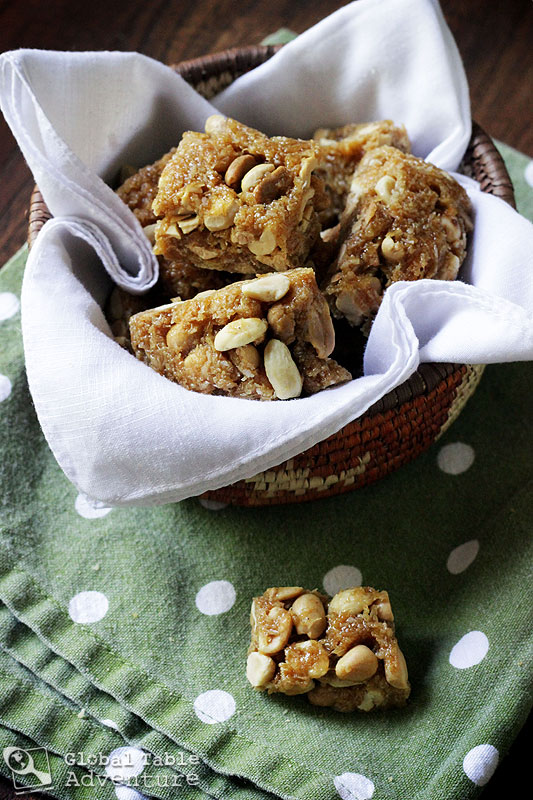 What I loved most about this dish:
These are impossible to stop eating. The coconut mixed with cardamom is like a dream… I can't even describe it.
What I loved least about this dish:
These can be really hard, hence the term brittle. You might consider making them thinner than I did if you have sensitive teeth. After a few hours, they do soften somewhat though. And the next day they are just right for those who prefer a not-so-cracky-brittle.