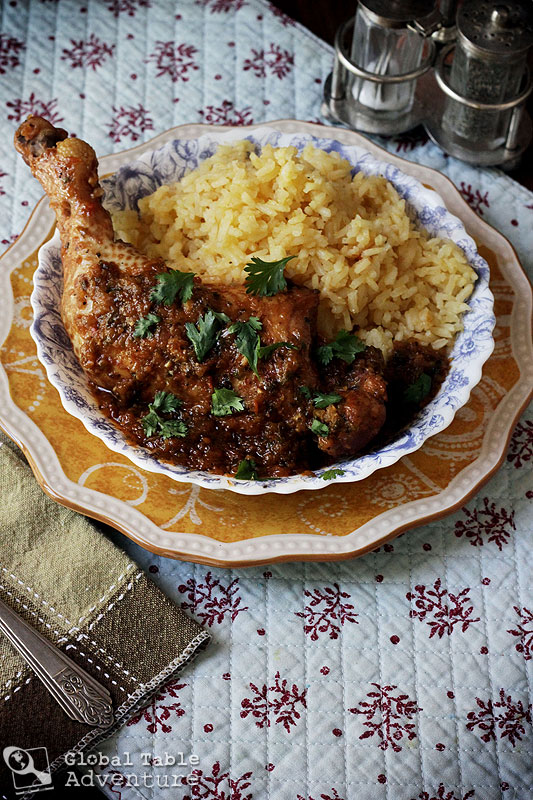 Many a good thing requires we throw our all into it.
Swimming, for example. If we don't swim with our all, well… we sink.
Fast.
When it comes to food from Trinidad and Tobago, adding a ton of flavor goes a long way to making unctuous and irresistible stew chicken.
And when I say a "ton of flavor", I mean, we're going to throw our all into it.  Just about everything your market (and your herb planter) has to offer goes into stew chicken.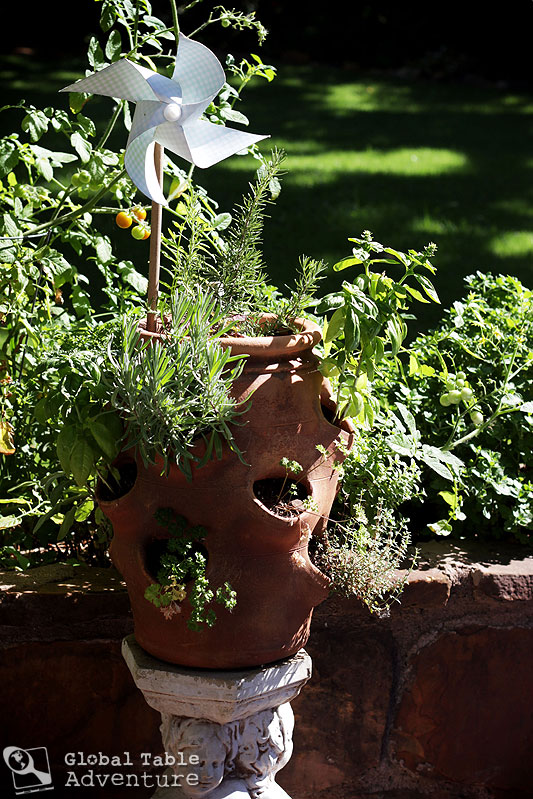 The basis of Stew Chicken is Green Seasoning. We made green seasoning back when we cooked Guyana. There are hundreds (thousands!) of recipes for green seasoning, so I thought it'd be fun to make up a second batch with this recipe.
I used a different mix of herbs and aromatics, like ginger, garlic, tomato, green onion, and thyme. These flavors speak to Trinidad and Tobago's preferences… and go wonderfully with this chicken.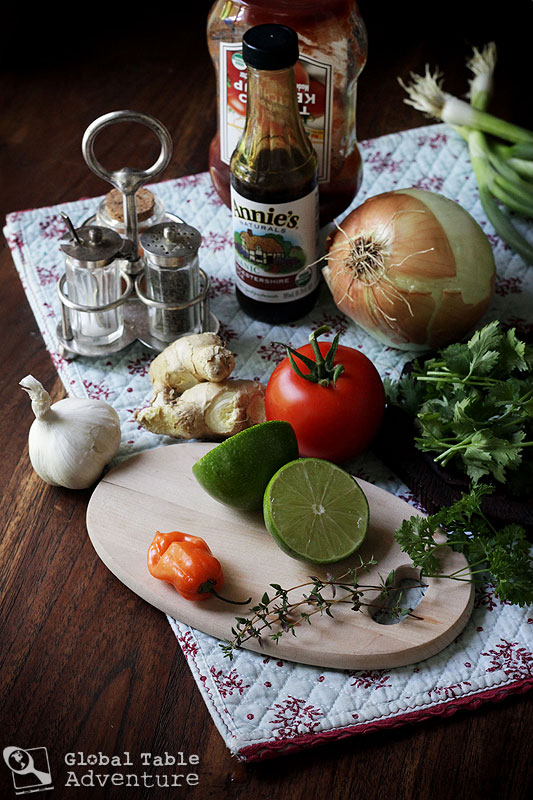 For this recipe, I used four whole chicken legs, which weighed about 2 lbs total. This sauce is enough to serve with 4 lbs of chicken, so if you have a big crowd or like leftovers, go for it!
Tip: If you don't have a blender or food processor, you can also chop the marinade ingredients. You might need to add water, if you choose this path, to keep things from sticking.
Serves 4-8
Ingredients:
For the marinade:
1 lime, juiced
1 tbsp ketchup
1 tsp worcheshire sauce
1 tomato
3-4 green onions
a handful of  cilantro, stemmed
a few sprigs thyme, stemmed
a few sprigs parsley, stemmed
5 cloves garlic
1 onion, quartered
1 tsp grated ginger
1 Tbsp salt
1 tsp pepper
habenero pepper, to taste
For the chicken:
2-4 lbs of chicken (any cut you like, dark meat preferred, I used whole chicken legs)
3 Tbsp vegetable oil
2 Tbsp brown sugar
2 cups water
Serve with Orange Juice Rice
Method:
Let's go to the Caribbean, friends!
First step? Find a lovely kitchen with a view, perhaps like this:
Feeling inspired yet?
Great.
Next up, Green Seasoning.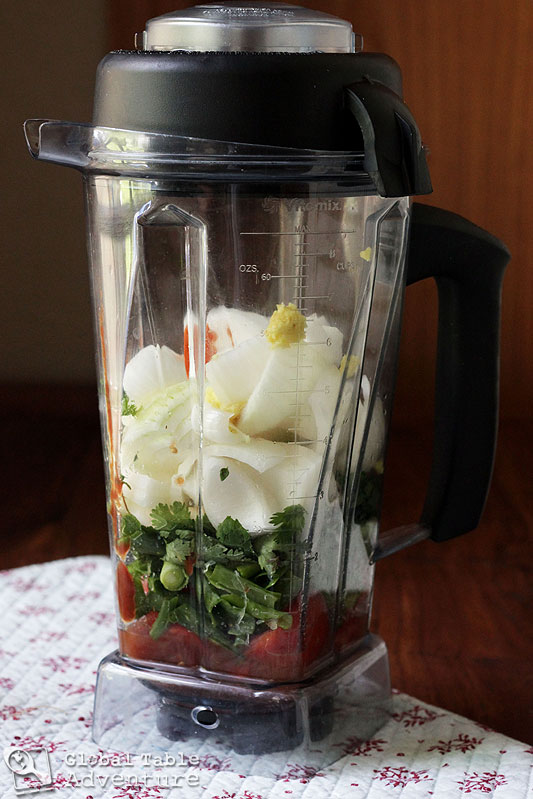 Add the ingredients for the Green Seasoning marinade to your blender or food processor… in the order written (liquids first). Be sure to cut things small enough for your machine to handle the pieces. Alternatively, you can just chop the marinade ingredients and forget the blender.
A note on the hot chili peppers: I used about half a habenero (without the seeds), and found the spice level somewhere between mild and medium.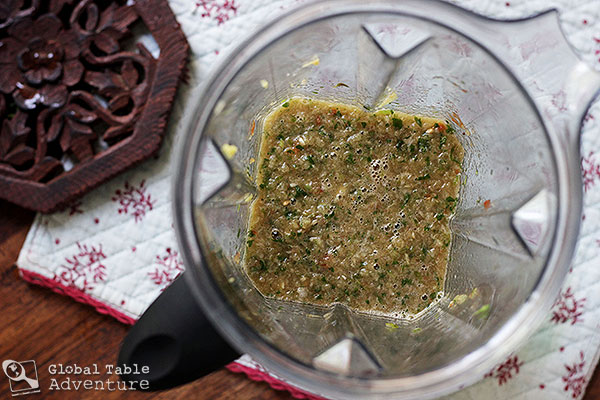 Look how pretty!
Pour the green seasoning over the chicken and marinate at least an hour. Overnight is better.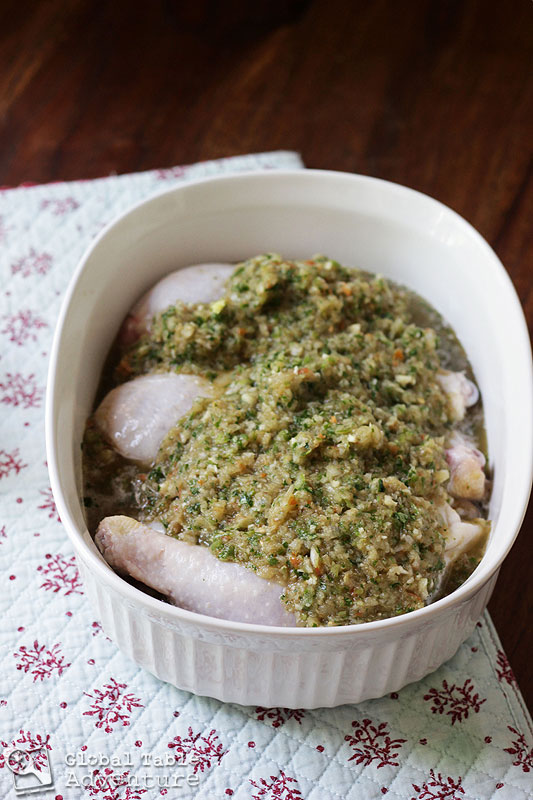 Now for a fancy trick.
We're going to use some brown sugar to color the chicken.
All you need to do is heat up the oil and brown sugar in a large pot. Cook until the sugar caramelizes (it will get foamy and may smoke a bit). Quickly add the chicken. Cook until browned on both sides, a few minutes per side.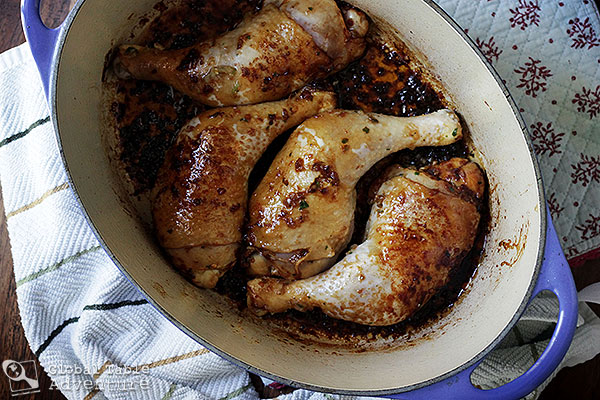 Pour on the marinade… (right about now the house will start smelling really, really good).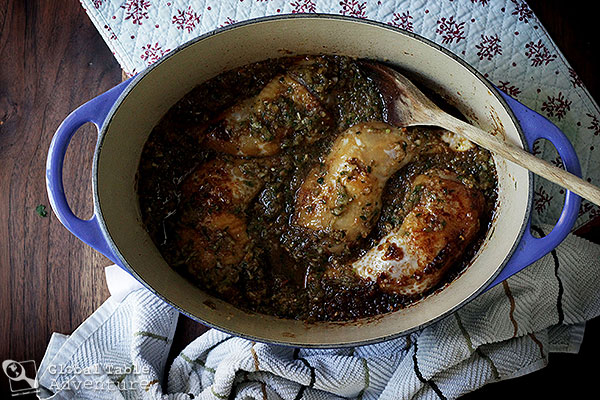 Cover and simmer about an hour, adding water as desired to thin the sauce or make more of it. Personally, I added no extra water, and enjoyed the wonderfully deep and concentrated flavor.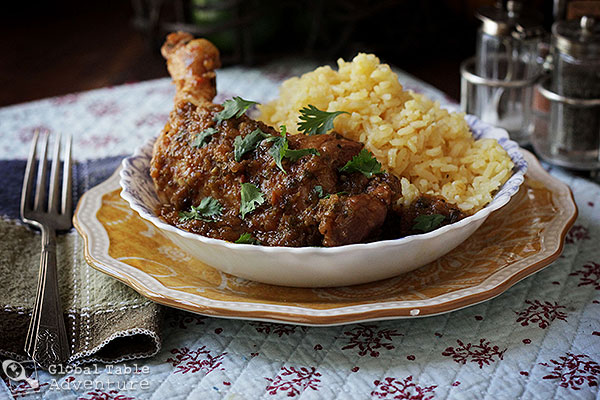 Enjoy with a big heaping of orange juice rice (recipe will be up tomorrow)…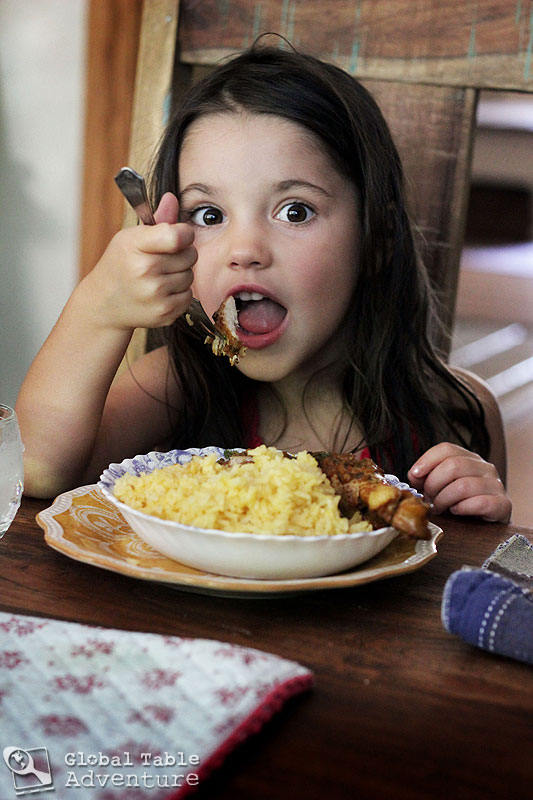 P.S. Happy Fourth of July to all the American readers!
Hope you have a safe and happy holiday.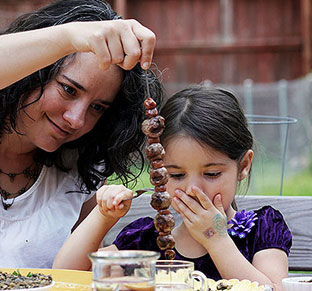 Hungry for more?
Be notified when National Geographic releases my memoir.
Simply fill in your details below.