Under the pulsing noonday sun, Tea Ladies line the streets of Sudan. They soak up what little shade they can find. Water simmers over charcoal stoves. They swirl a mishmash of ingredients through the steam, into the pot.
You can pick your combination. Will it be mint? Or what about ginger? The most popular option for many patrons is cinnamon tea, a blend of black tea steeped with cinnamon sticks. Many patrons like to hold a sugar cube between the teeth while drinking to sweeten the brew.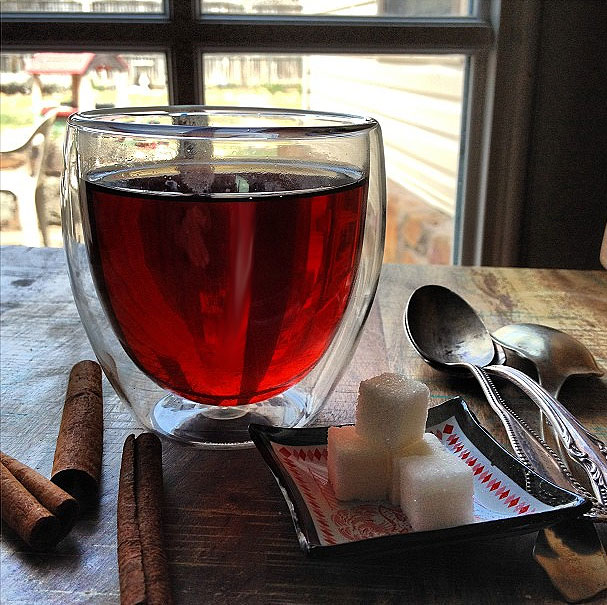 When business is good, men sit and talk at the edge of their Tea Lady's makeshift stall. They sip her healing brews on metal chairs, a wooden box, or on their haunches. They don't rush.
They soak in the warmth. The might nibble some Zalabya, a.k.a. sugar dumplings, to go with it.
Others rush by and drink on the run. When their too busy at home to make tea, this is their version of Starbucks or perhaps Dunkin Donuts.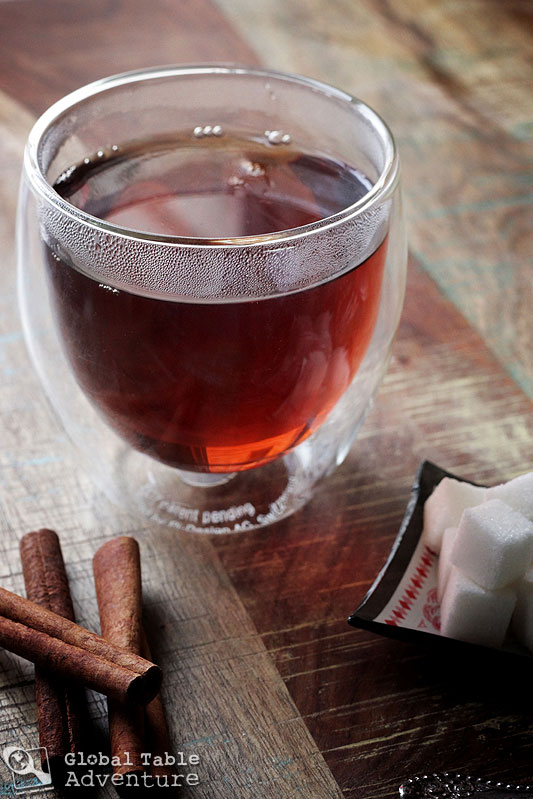 Makes 3 cups
Ingredients:
3 cinnamon sticks
3 cups water
1 Tbsp black tea (I used ceylon)
sugar cubes, as desired
Method: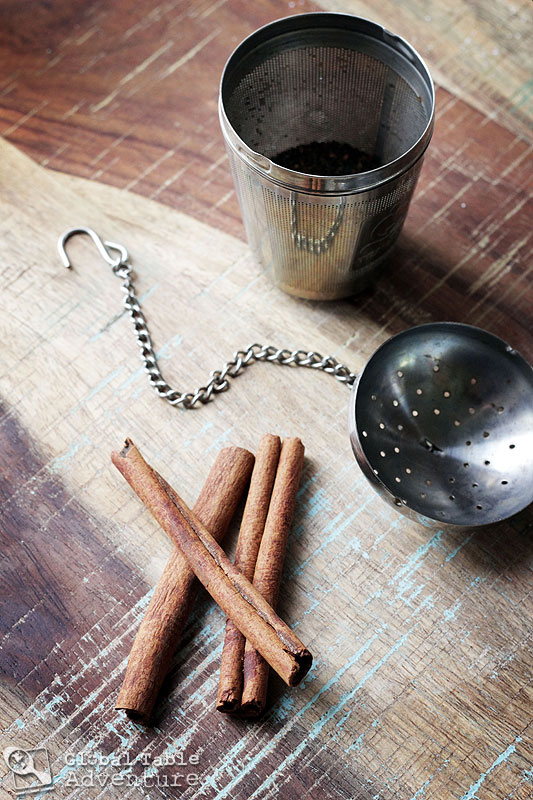 For the strongest flavor, consider adding the cinnamon sticks to the water as it heats up. Otherwise add it to a teapot with the black tea.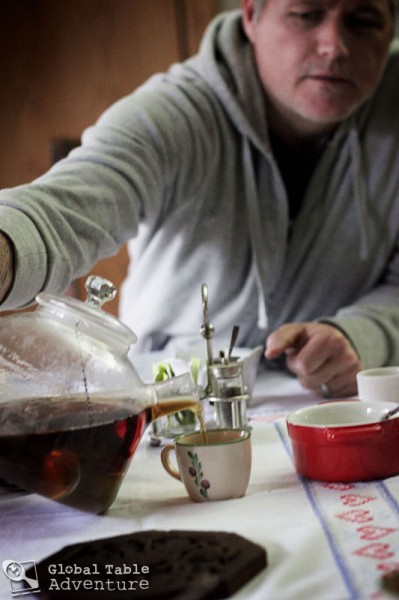 Pour hot water over top, steep a few minutes, then pour into serving cups.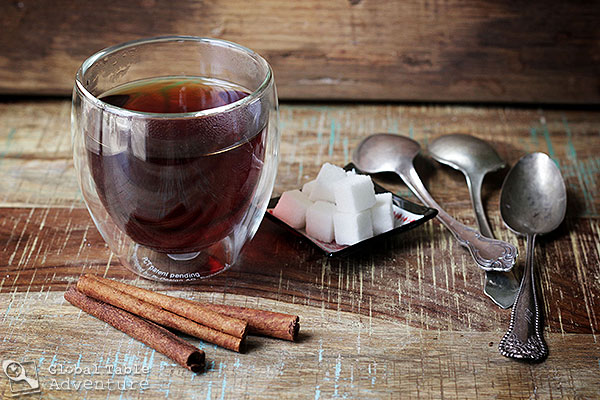 That's it!
Just for fun, try drink  tea through a sugar cube. It's trickier than it looks to keep the cube between your teeth for more than one sip.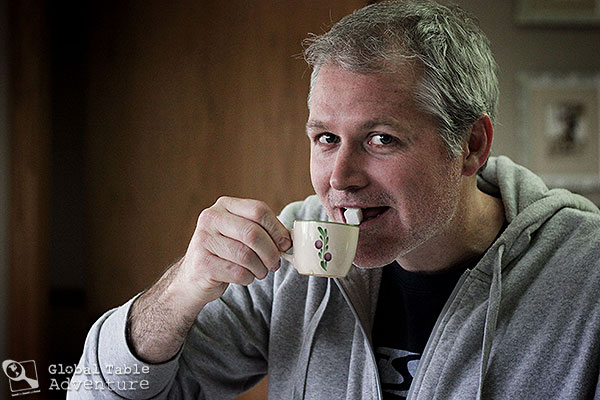 I think he likes it.
While you sip, enjoy this article about the Tea Ladies in the L.A. Times.
Or watch this video… which shows some real Tea Ladies in action.
[vimeo 17475321 w=500 h=281]
I'm curious… What are your favorite uses for cinnamon sticks? Do you use them just for hot cocoa? Or do you get creative, with things like horchata … or maybe some other infused drink? I'm always looking for new ideas.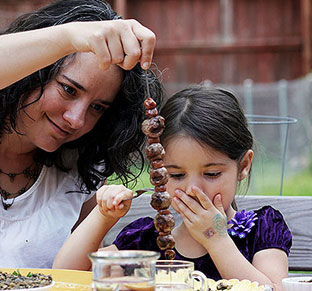 Hungry for more?
Be notified when National Geographic releases my memoir.
Simply fill in your details below.