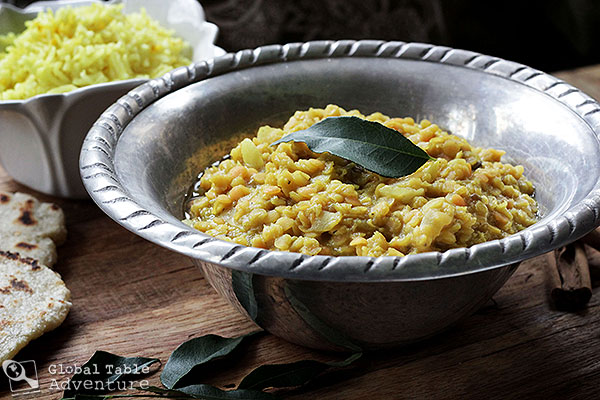 My friend Ruby grew up in Sri Lanka and spent the better part of her 40th birthday making sure I learned everything there is to know about the food.
Here she is drinking Ceylon Tea, grown in … you guessed it… Sri Lanka!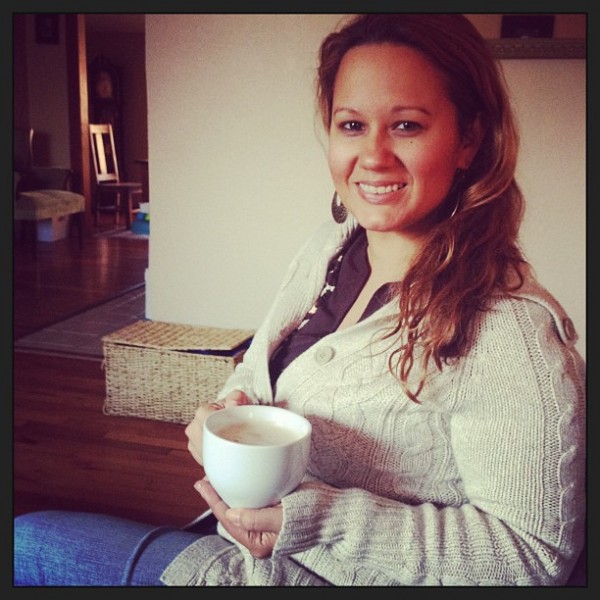 Ruby isn't keen on cooking (or so she claims), so she supervised while her dear friend Iona showed me the ropes.
Iona blew me away by whipping up not one, not two, but three curries. I fell in love each steaming, fragrant batch. There was everything from beef to chicken. But I left most excited about making this White Dal.
Why?
Because what tastes amazing and what I actually have time to make … well, they rarely come together.
White Dal is something that can be thrown together very easily with a minimum of ingredients, which fits perfectly into my mom schedule. It also happens to be vegan, which is an added bonus..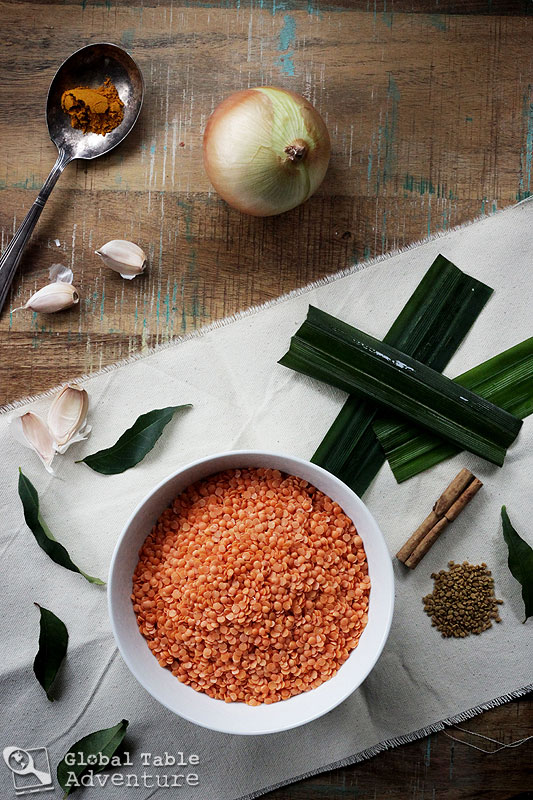 The flavor is outstanding thanks to three simple ingredients: pandan, curry leaves, and a cinnamon stick. These first two can be purchased at Asian markets and some Indian markets. My Pandan was found in the freezer section of Nam Hai, right here in Tulsa.
Coconut milk adds the finishing, smooth-as-silk touch. Use just a splash, or up to a can, if you're feeling really indulgent.
TIP: After using what you need from the curry leaves and the pandan, freeze the rest in zip lock baggies (use a straw to suck out the extra air). This way you can make more White Dal at the drop of a hat.
NOTE: If you want to make this dal spicy, just add small chili peppers, to taste.
Yum yum.
Serves 4
Ingredients:
vegetable oil
1 onion, chopped
4 cloves garlic, crushed
1/2 tsp turmeric
1/2 tsp whole fenugreek
2 cups masoor dal
4 cups water
1 cinnamon stick
3-4 pandan leaves
5-8 curry leaves
1/4 cup – 15 ounces cococnut milk
Method:
First, rinse the dal, pick through it for any odd bits, and drain.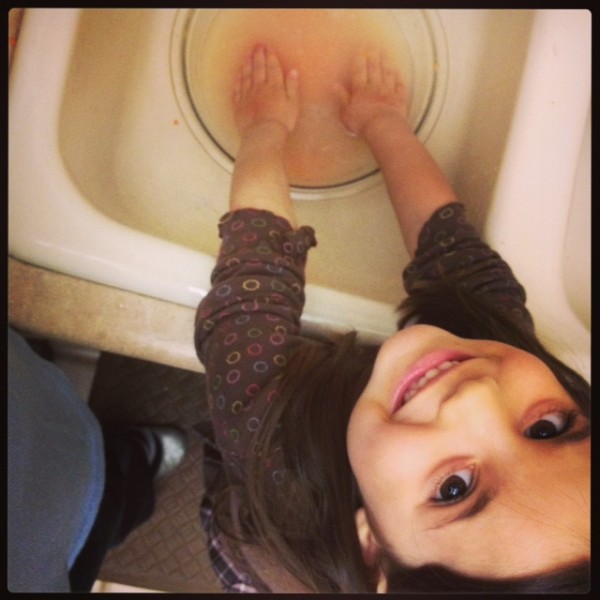 Nothing but dal here…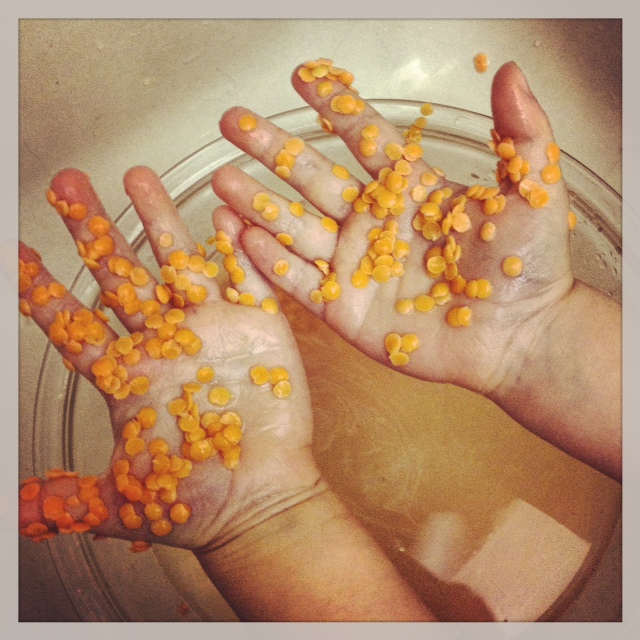 Next, fry the onion and garlic in vegetable oil. Add the turmeric and fenugreek and cook until the house smells like 'happiness.'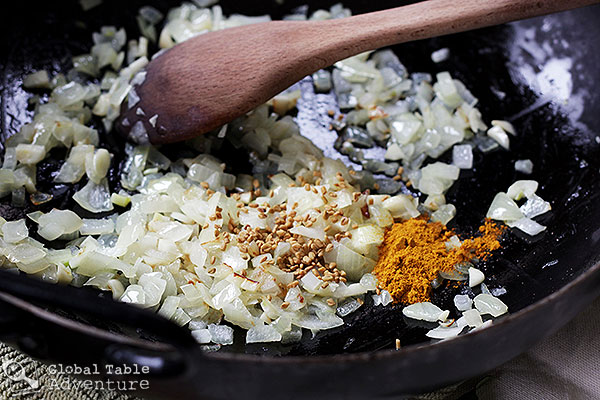 Then (and only then), add the remaining ingredients (let the curry leaves and pandan toast a bit in the oil, if possible).
Stir well, so that all the fragrant leaves and cinnamon get under the dal to infuse.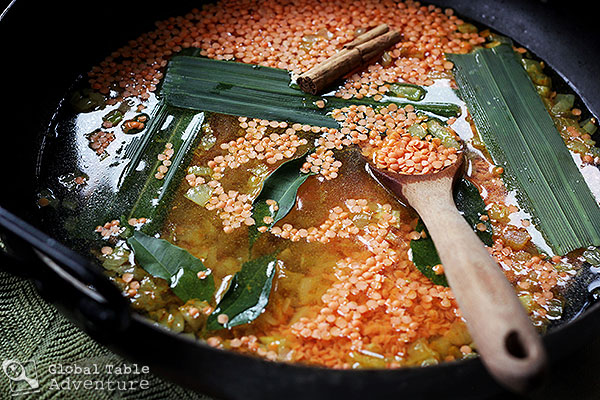 Cover and simmer gently until tender … the longer it cooks, the more the flavors infuse from the curry leaves and pandan.
I'd say let it work for no less than 45 minutes… stirring once or twice as you go and adding more water, if needed. I like mine to cook about an hour and fifteen minutes.
(I have a feeling this would be awesome in a crock pot.)
Right before serving, splash a bit of coconut milk into the dal, to taste.
Check seasonings and add salt as desired.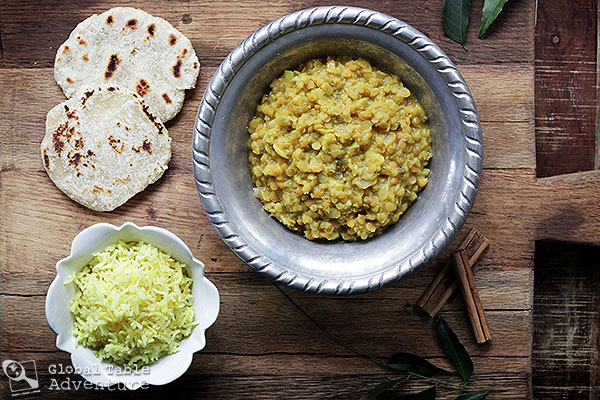 Eat with a smile and a bit of Sri Lankan wisdom.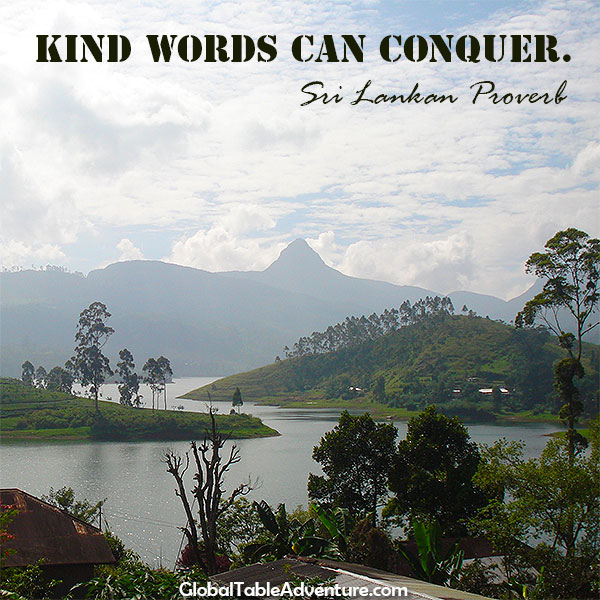 P.S. I'm curious… What's the kindest thing someone has ever said to you? 
For me, it's when my husband says "I believe in you" during my weakest, most doubt-filled moments… his gentle encouragement is so contagious…  I soon find myself believing again.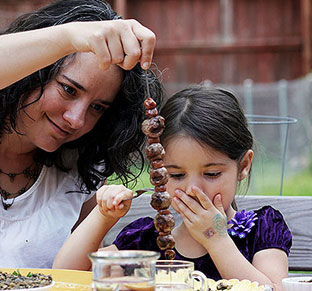 Hungry for more?
Be notified when National Geographic releases my memoir.
Simply fill in your details below.