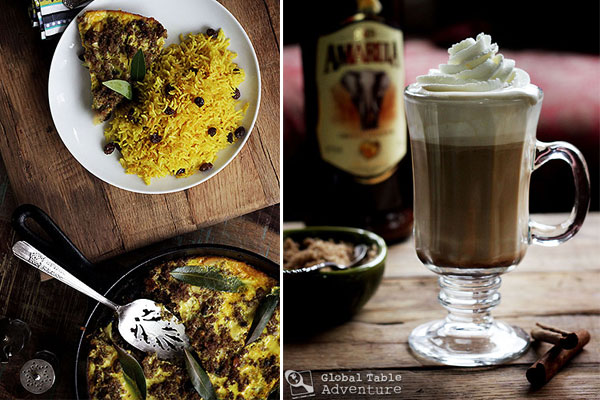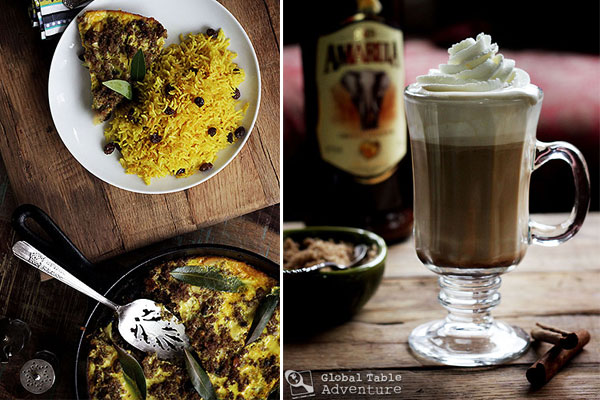 There's an old South African saying which goes:
"We begin with the meal before the water is boiling."
– South African Proverb
Wow. There is truth to these words.
Mighty truth.
Sure, preparation goes into everything we do, this South African menu is no exception. But that's not what this proverb is really about.
This simple line draws attention to the work that goes into our meals before we ever set out to cook.
Yes, we must go to the market. But even before that, someone had to grow our food and get it to the market.
Heck, the Amarula in this week's menu comes straight from South Africa, but can be found in most any liquor store.
So when my hand touches that bottle, my hand touches South Africa.
Little things like this bring me the most pleasure. And gratitude.
Have you felt gratitude today?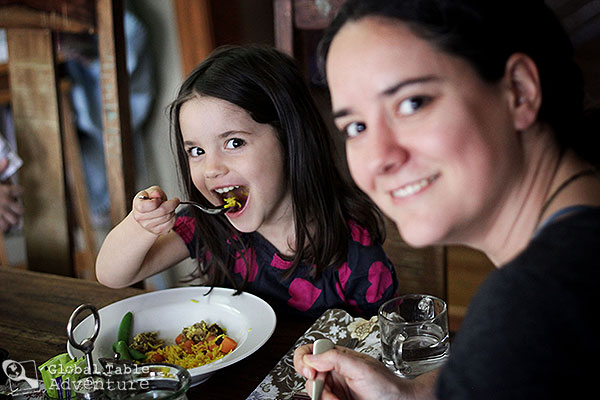 All recipes and meal review will be available throughout the week.
Bobotie [Recipe]
A traditional Cape Malay dish casserole… made with a festival of ingredients. There's beef, curry, raisins, almonds, and a custard topping. Some call it South African moussaka, though from where I stand, it's just a few eggs short of frittata. Yum, yum.
Yellow Rice | Geelrys [Recipe]
This is the most common way to eat rice in South Africa, and is the traditional accompaniment to Bobotie. You'll find turmeric, raisins, and brown sugar in this lovely, fluffy rice.
Amarula Coffee [Recipe]
Oh, boy. Think Irish Coffee, but South African style. The timing couldn't be better. (I can't wait to show you a video my friend shared with me about this drink – stay tuned for the recipe!)