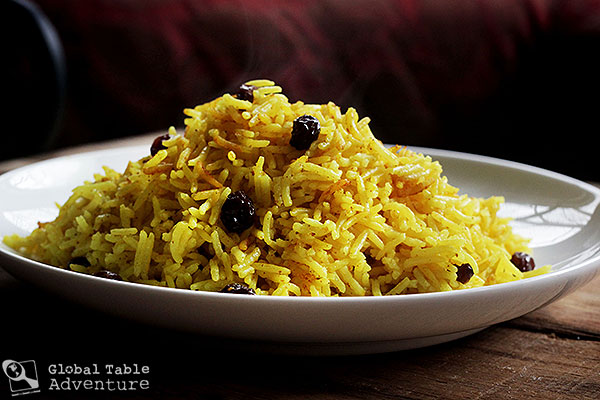 During the week, I'm always looking for a way to get beyond ordinary b-b-boring boiled rice.
Hello.
Cue our friends of South Africa… they have the answer with "Geelrys," which literally translates to "yellow rice." Imagine a pot of turmeric and raisin bejeweled rice… a simple side dish as flavorful as it is gorgeous.
Geelrys tastes like a sunrise on the most beautiful morning of your life.
Or, like happy a hug from a good friend.
Or, maybe it just tastes like really, really good rice.
While you can make Geelrys with any kind of rice you like, I prefer it with Basmati, as does my South African friend, Janine. The cooking time for Basmati is longer than standard white rice, but much gentler; the end result is tantalizingly delicate.
There's really nothing to it… Yellow Rice is definitely weeknight friendly.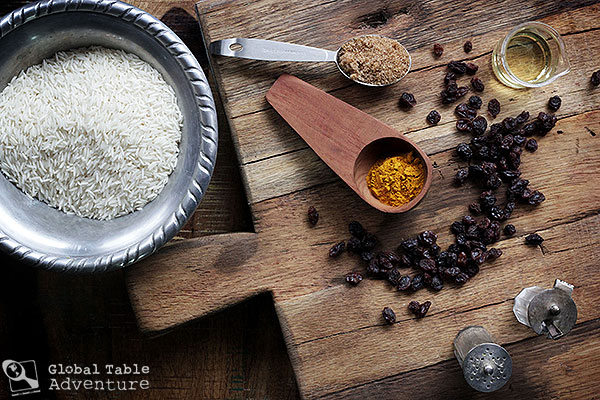 P.S. This is a great dish for picky eaters – one to help to broaden their horizons without going too crazy with spices.
Serves 6
Ingredients:
2 cups basmati rice, rinsed & drained
3 cups water
1/4 cup raisins
2 Tbsp vegetable oil
1 Tbsp brown sugar
2 tsp turmeric
salt
pepper
Method:
First step? Do a little dance. And… while you're at it… why not make the dance regionally appropriate?
Now, for the rice.
Rinse and drain the basmati in cool water. Add it to a medium pot with all remaining ingredients and bring to a happy boil.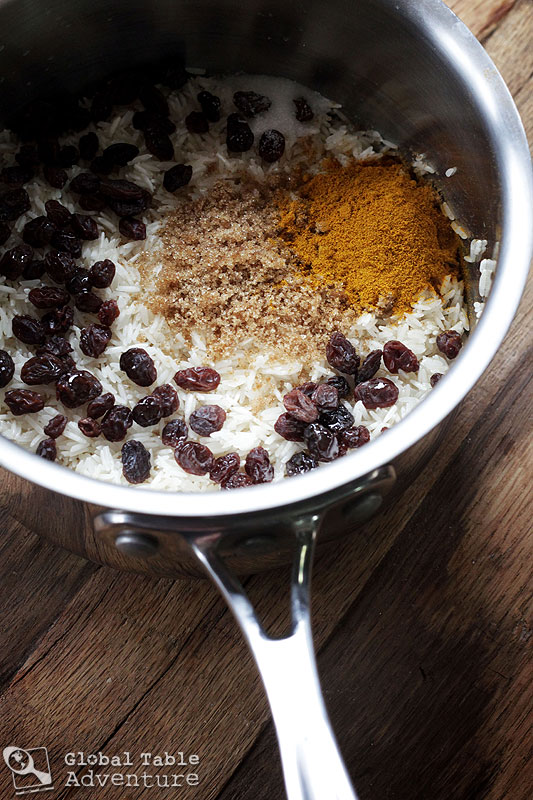 Cover, then reduce the heat to very low and (barely) simmer for about 30 minutes.
Enjoy those sweet bursts of raisin and the subtle, gorgeous glow of the golden turmeric. 

Congratulations! You created edible sunshine!
It's like a dream, just ask my cat…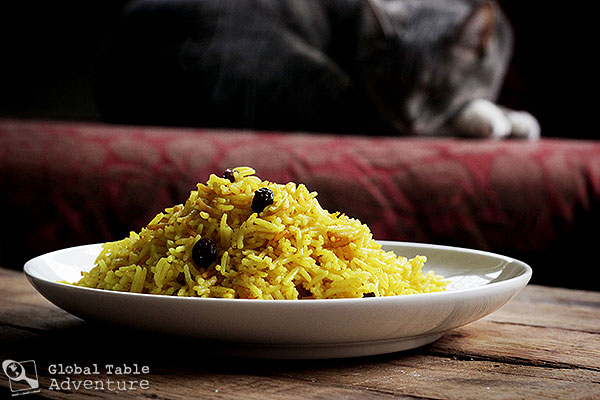 <sigh>
Enjoy with a bit of Bobotie.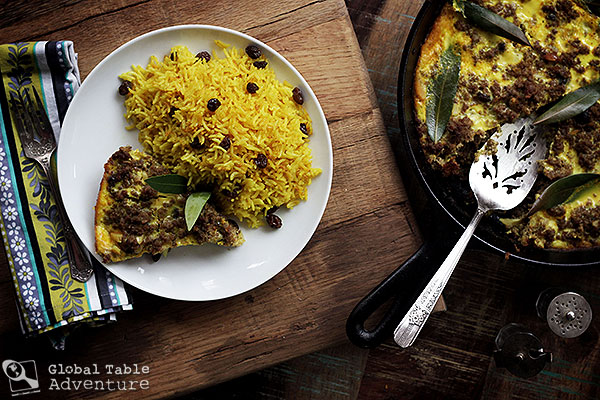 yum yum yum
Do you go out of your way to make rice more interesting in your household? Why or why not? If so, any tips or tricks? I'm especially curious about how often you eat rice, as compared to pasta or potatoes.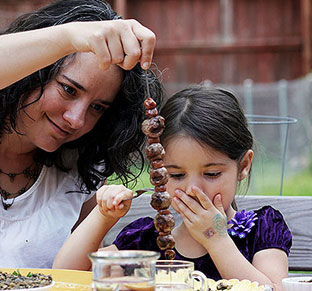 Hungry for more?
Be notified when National Geographic releases my memoir.
Simply fill in your details below.