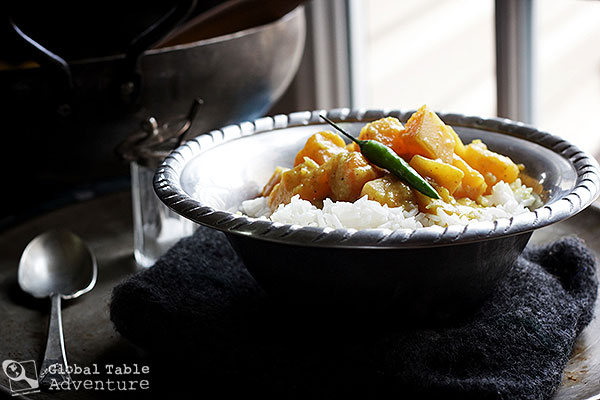 It's just as important to be frugal in times of plenty as it is in times of hardship. As my mom likes to say "Waste not, want not."
In the Solomon Islands, when Papaya trees hang heavy with more fruit than locals know what to do with, they don't let it rot and fall to the ground. They don't let the monsoons sweep the fruit away, either.
Oh, no.
Instead, they make use of the papaya at every stage of growth… ripe or unripe… which is how PawPaw Curry makes its way onto the dinner table. While the sweet flesh of ripe papaya is grand (perhaps baked with sweet coconut cream?), pawpaw curry is made with the mild, firm flesh of an unripe papaya.
A green papaya.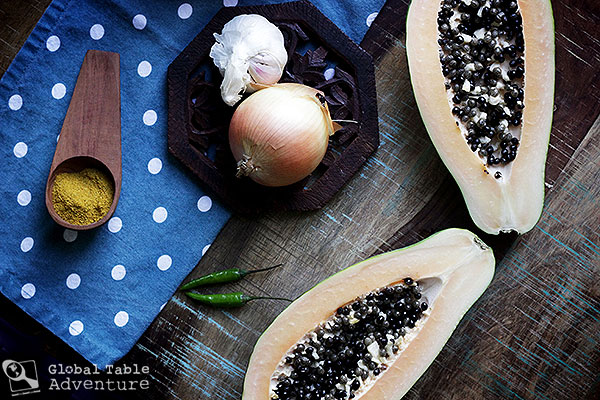 Unlike the deep orange interiors of their ripe sisters, green papayas are pastel on the inside, just barely dawning with orange.  The flesh is mild in flavor and takes on the personality of whatever ingredients they are cooked with. In this case, curry and coconut milk makes for an excellent accompaniment, especially when served over rice.
It's creamy and smooth, a bit spicy, and all kinds of wonderful.
If you're looking to enjoy a meal that represents perseverance, appreciating every stage of life, then look to the papaya.  This humble curry exemplifies the wonder that comes from tapping unrealized potential.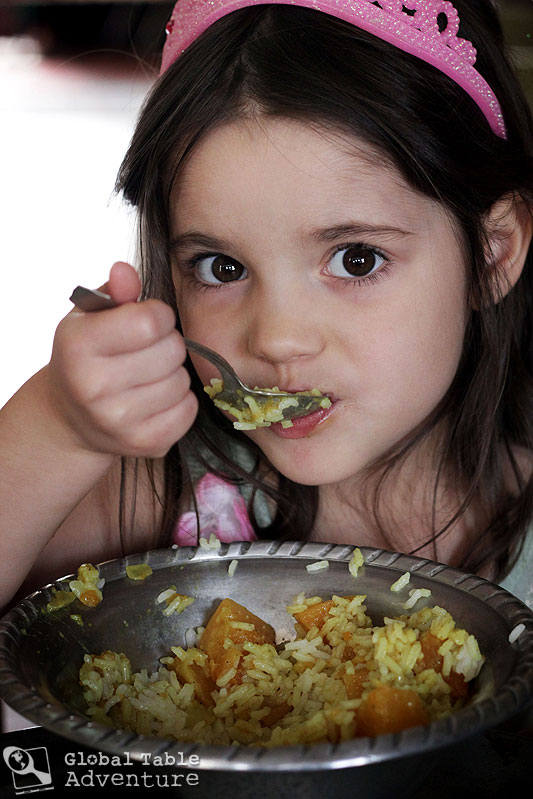 NOTE: Pregnant women are advised not to eat green papaya.
Serves 4
Serve over rice
Ingredients:
2 lbs/6 cups green papaya (unripe)
vegetable oil
1 small onion, chopped
2 cloves garlic, crushed
1-2 Thai bird chili peppers, for  heat (optional)
1 Tbsp homemade curry powder
1 15 oz can coconut milk
Salt
Method:
Set up your kitchen near Solomon Islands' sparkling waves, perhaps overlooking a mighty volcano in the deep blue yonder.
The view will get into your food and make it taste like love.
Holding the papaya on the narrow end, slice off the skin (be sure to leave a bit at the top unpeeled, so you can grip it without slipping). Then, slice the papaya in half and scoop out the seeds.  Cube it up.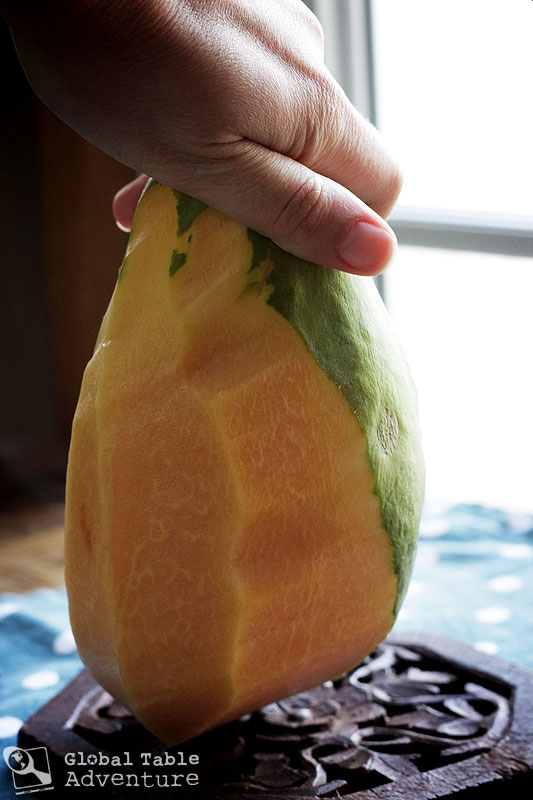 In a large pan over medium heat, add the oil, onion, garlic and, if using, the Thai bird chili.  The chili can be slit with a knife to release some heat or sliced into rings for lots of heat. They can also be completely omitted for a mild curry.
Either way, cook until the onion is soft.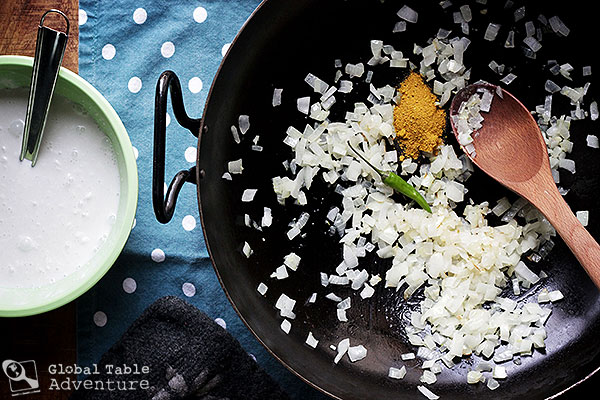 Add the curry powder, papaya, coconut milk, and salt.
Cover and simmer until the papaya is tender (this is to taste – mine took about 15 minutes).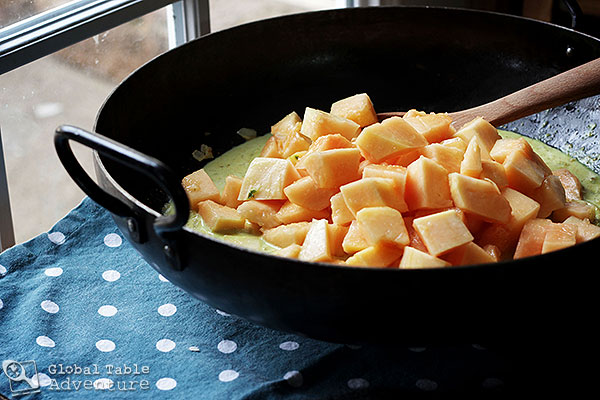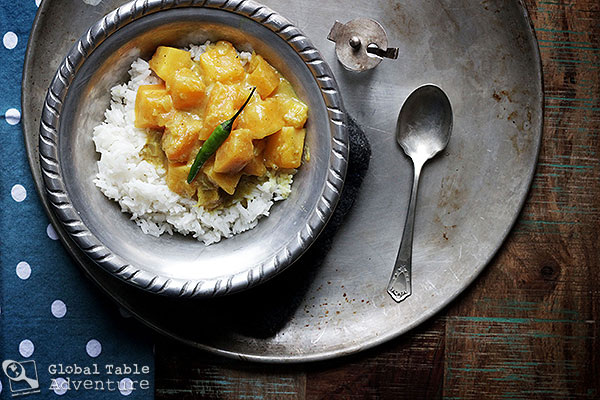 Enjoy with a heaping bowl of rice.
And the satisfaction that you used up a green papaya.
Go you!
Adapted from Soil Duck.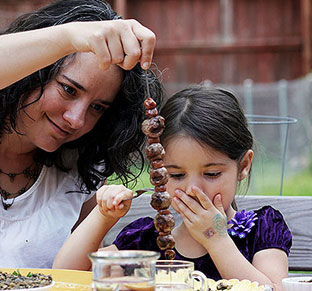 Hungry for more?
Be notified when National Geographic releases my memoir.
Simply fill in your details below.