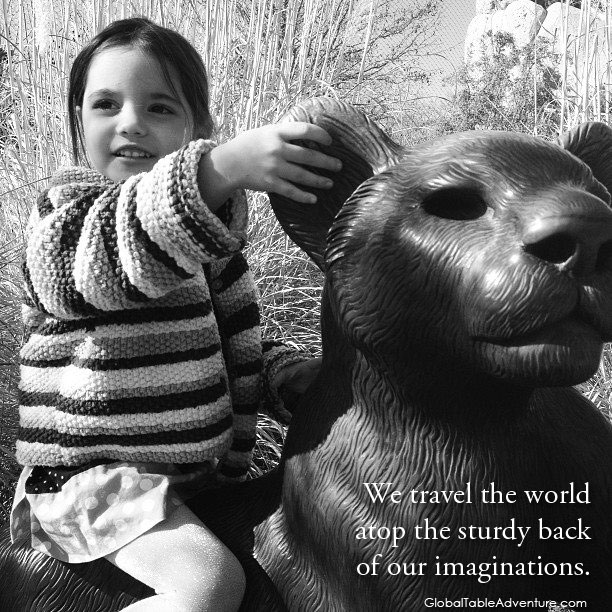 Oh, goodness. Where to start? As you may already know, tremendous, life-changing things are in the works with National Geographic. I don't have all the details yet, but what I do know I shared our Facebook page, so go take a peek.
Friends, this is pure insanity. All I can say, is that it's amazing where a little imagination – a little stovetop travel – can take us.
Rest assured, when I know more, I'll be writing it up here on the blog.
Until then, we'll have to settle ourselves with the requisite happy dance and a healthy dose of humble gratitude.
What else can we do when National Geographic is on the line?
Ironically, everything else this week was pure chaos. All three of us were ill (in day-long, misery-laden shifts, I might add), my cooking was in shambles – I had to remake the musaka twice (the first time Ava gobbled it up eagerly, the second time was post illness and, well, the results are in the video), worse yet, I made the cake three times and at no point did obtain the appetite to eat three cakes. Finally, I had to brush the flour out of my hair and take a shot of health-inspiring ginger tea just so I could crawl onto a news show and talk with a group at the library.
Friends, people talk a lot about taking care of each other when times are bad. But I find this most basic of steps can slip through the cracks just as easily when times are excessively good. The excitement takes over and we forget to slow down and savor each moment, but most importantly, to stay in tune with… well, everything… from our bodies to the whole, great big, beautiful world, that keeps spinning through our star-filled universe.
Let this be a reminder: this week let's take care of ourselves, get enough sleep, and love each other.
P.S. Wishing you a happy Martin Luther King Day. May we all give our dreams voices, and may their calm, clear song change lives.
THE FOOD
Serbian-style Potato Musaka [Recipe]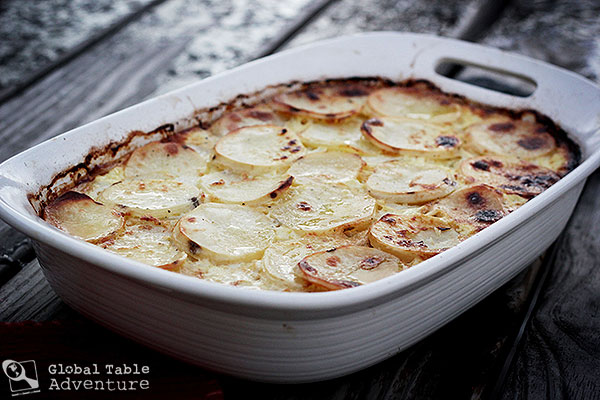 What I loved most about this dish:
Potato Musaka shows how a simple potato and ground pork casserole can be major comfort food. The down-to-earth flavors reminded Keith of his mom's home cookin', while I loved that it's made with a cup of healthy yogurt. Ava and Keith gobbled this up (what you see in the video is a second dinner with it, after Ava's had a stomach bug and doesn't feel like eating anything, not even cake). This one is so easy to make, it'll definitely be going into the regular rotation.
What I loved least about this dish:
Whip it up and bake it shortly after, and you'll be in great shape. In my first batch, I thought I could assemble the casserole ahead and bake it the next day. This is not  a great plan. The ingredients separate and, while it tastes fine, it doesn't look nearly as good.
Serbian Salad [Recipe]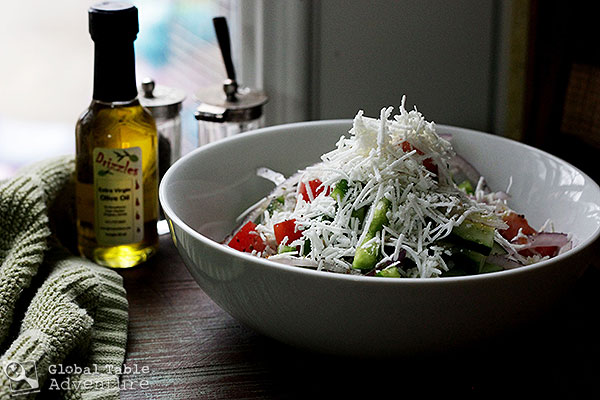 What I loved most about this dish:
It's always nice to add another salad to the rotation. This Serbian salad is simple, to the point, and pretty when mounded with cheese. We're big salad eaters around here (finally!!), so this wasn't much of a stretch. It reminds me of my other favorite, the Greek Salad.
What I loved least about this dish:
The season isn't ideal, but yet the flavors were bright and crisp. Buying vine-ripened tomatoes really helped it along. Mr Picky didn't think I saw, but he totally snuck Italian dressing on this Serbian classic.
Chocolate Ice Cube Cake | ledene kocke [Recipe]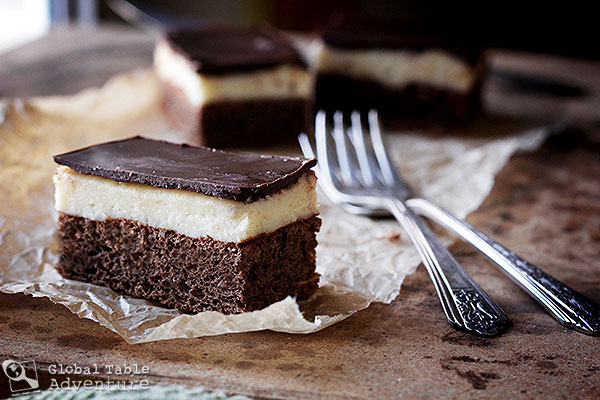 What I loved most about this dish:
Ice cube cakes are so unusual. From the custard layer to the soft, sponge cake soaked in orange blossom syrup… to the dark chocolate hat that rests atop her. Wow. Mr Picky and I both loved this, and I think it'd make an impressive treat for any potluck.
What I loved least about this dish:
I messed this up more times than I care to admit. Whatever you do, make sure you let the custard cream cool before trying to whip in the butter!
Watch Ava's Corner: