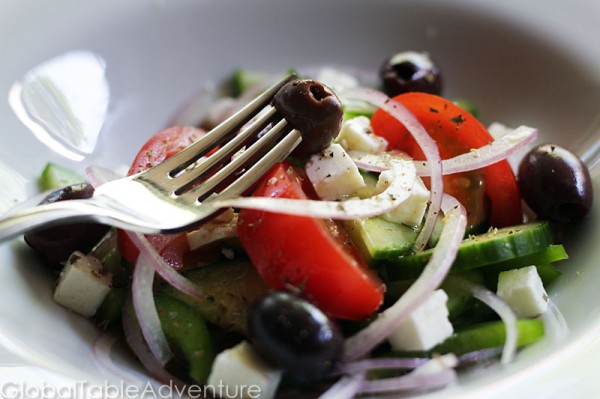 Serves 4
Mr Picky's eyes bulged when I told him that an authentic Greek salad does not include lettuce. "I thought all salads had to have lettuce," he said. I went down the list of ingredients, playing up what might be my favorite salad in the world, simply in the hopes of converting him. He hate olives and vinegar, and barely tolerates tomatoes, so it was a tough sell.
Still, Greek salads are on my short list. In New England you can get one at almost every restaurant. Here, in Tulsa, Oklahoma, I've only managed to find them in Greek restaurants, of which there is sadly a short supply. The good news? It's spectacularly easy to make at home. I find dressing this salad at least thirty minutes ahead of time gives the flavors a chance to mingle.
Ingredients:
2 tomatoes, cut into wedges
1 green pepper, sliced thinly
1/2 an English cucumber sliced thinly, or 1 regular cucumber peeled and then sliced
1/2 red onion, sliced thinly
3.5 ounces feta, cubed
1/2 cup kalamata olives
For the dressing (all items are to taste):
red wine vinegar
olive oil
oregano
salt
pepper
Method:
Gather the ingredients in a pretty white basket. Wear a bonnet.
Or not.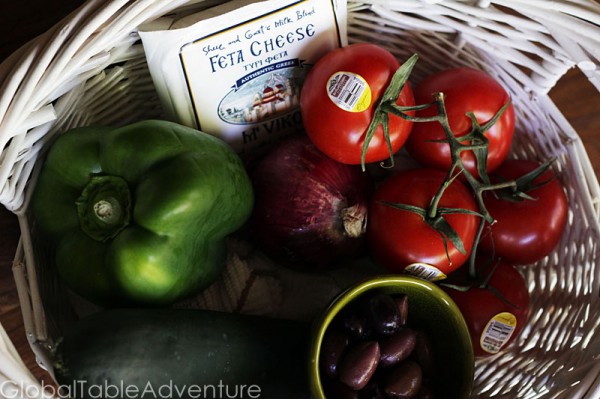 Slice the tomatoes into boats.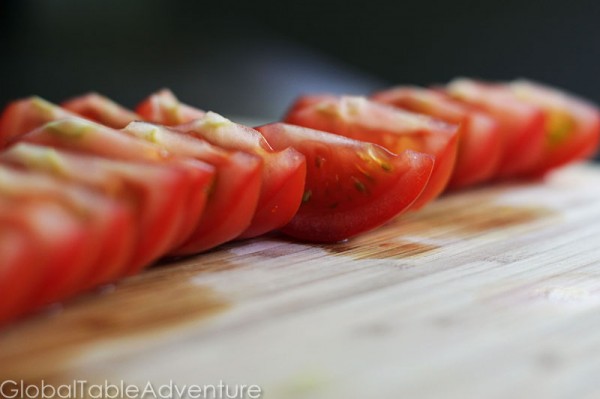 …the cucumbers into moons…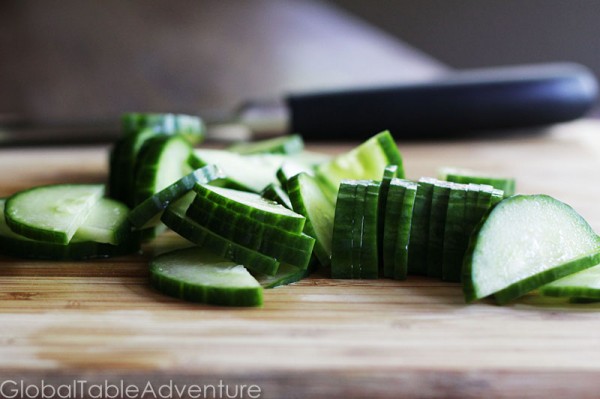 … and the red onion into translucent rainbows…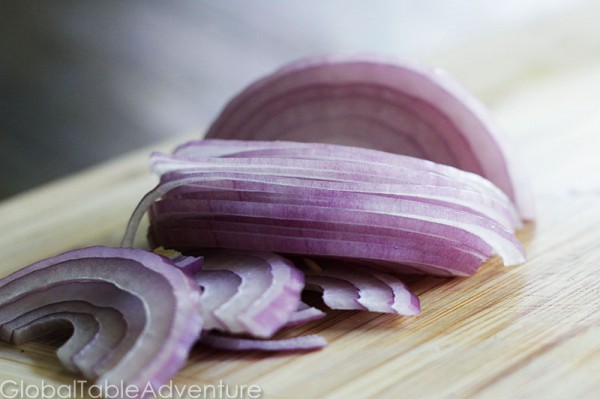 Then, cut the peppers into bite-sized strips and eat a few.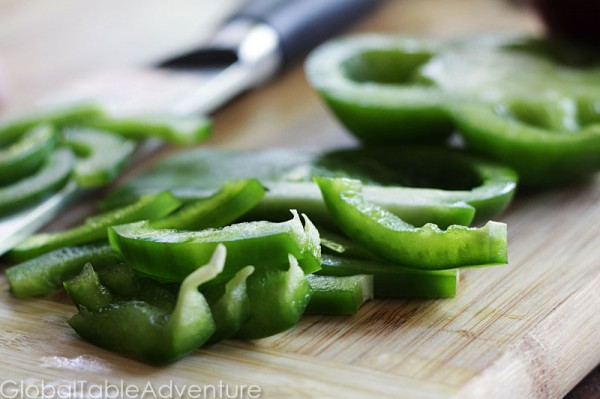 Add everything to a bowl, along with fresh cubes of feta cheese and kalamata olives.
Drizzle with olive oil…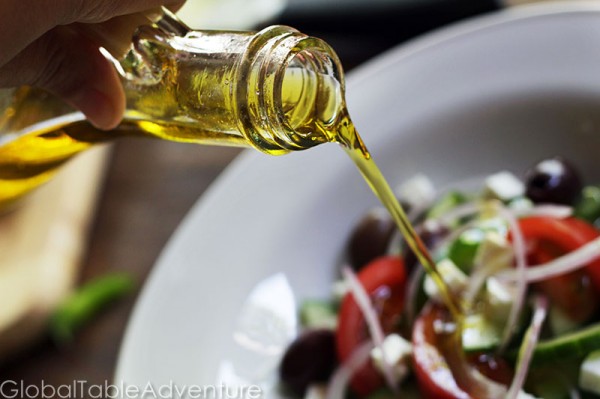 … red wine vinegar…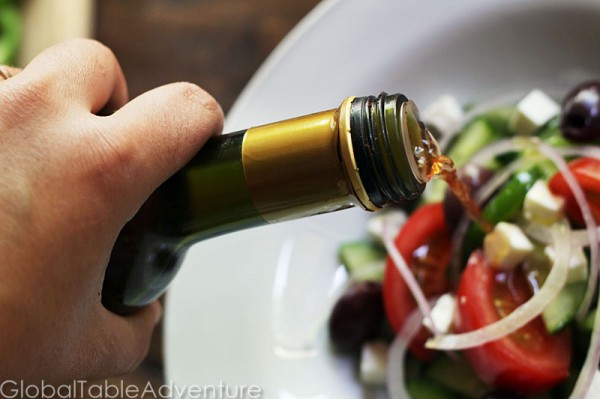 … and sprinkle with oregano and pepper. Salt is optional – you won't need it if you use enough feta.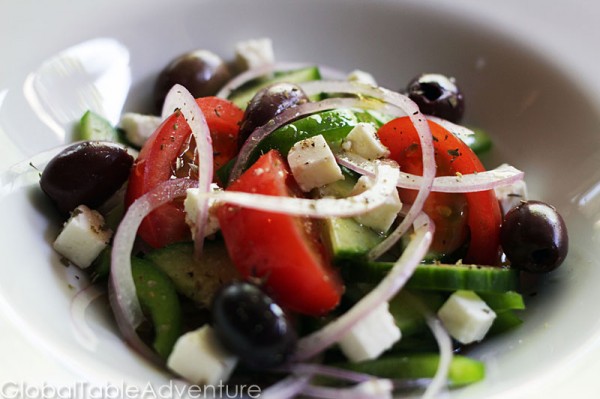 Cheers! Enjoy with pita bread, a glass of ice water, a bird bath, and flip flops.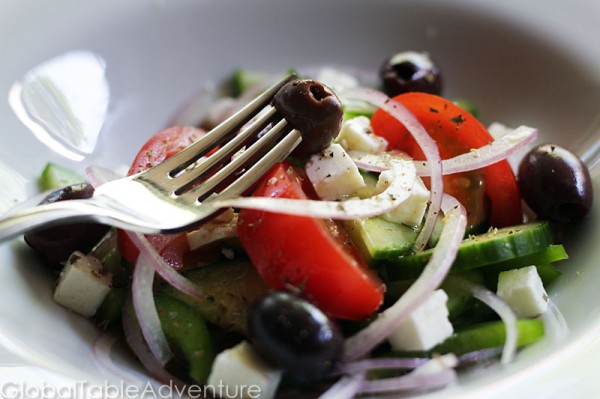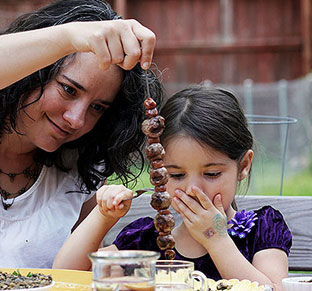 Hungry for more?
Be notified when National Geographic releases my memoir.
Simply fill in your details below.