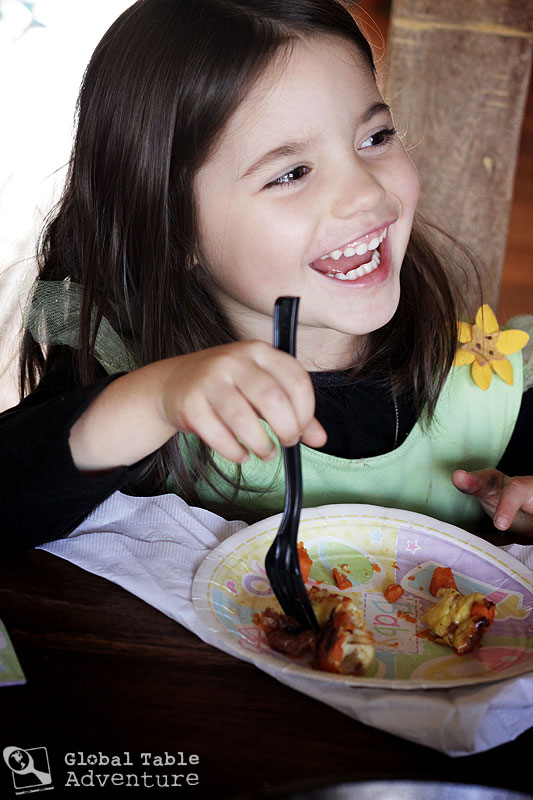 Our children grow up frittata fast. They start out little bitty eggs, get whipped up into a froth (by our mad parenting skills, no doubt), and then poured into a pan… ready for the oven (a.k.a. the world). We turn around for ten minutes, and when our gaze next falls upon them, they are a … frittata… nothing like the little round egg we started out with.
Our hearts break a little (partly because we're proud of how far they've come, and partly because we'll always miss the baby they once were).
This week I turned around for ten minutes and my daughter was no longer a toddler. She was a full-fledged little girl.
For the last year Ava's been sleeping in a crib with several slats hacked out. We called it her toddler bed (considering the drop-side crib is no longer safe nor salable) , but we all know it's just her old crib, hacked up. Well, this creative solution is no more: this week we finally moved Ava to a big girl bed, complete with a purple flowered duvet cover.
I thought that'd be it… but nope. It's like I flipped a switch. Or popped some eggs in the oven. She's just not the same little girl any more.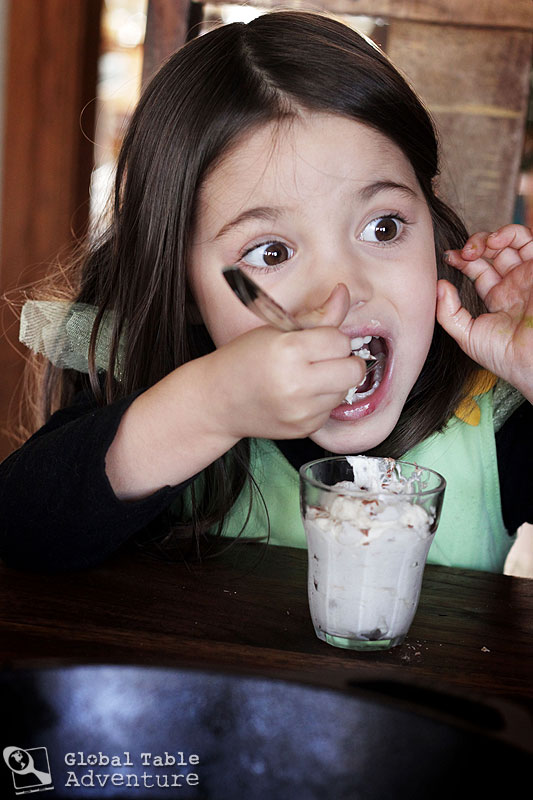 Everything is different. Our conversations are more in-depth. She wants alone time. She reads me books. She sings me songs. She brushes my hair. She asked me when she could start driving the car. No joke.
I have a 3 1/2 year-old teenager.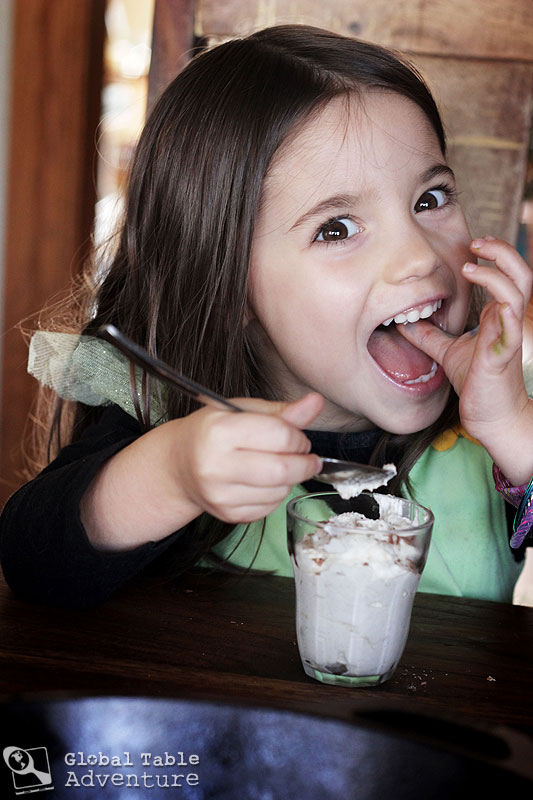 Although I miss the wobbly toddler that was, I do so enjoy this new phase. I love getting a peek into her brain.
For example, I was able to talk to her about some Santomean proverbs this week on a whole new level. Part of this fun conversation is available in this week's video at the bottom of this post. Please let me know if you'd like to see more discussion of proverbs. It was a wonderful time for us.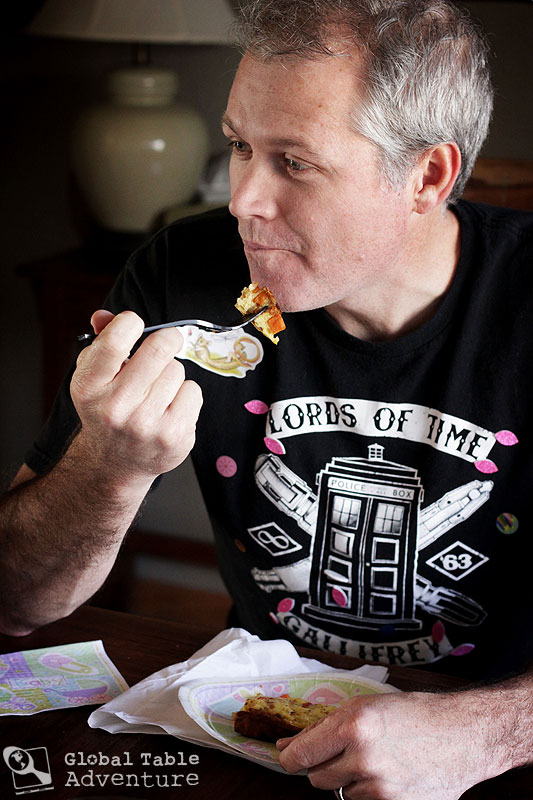 THE FOOD
Sweet Potato Frittata [Recipe]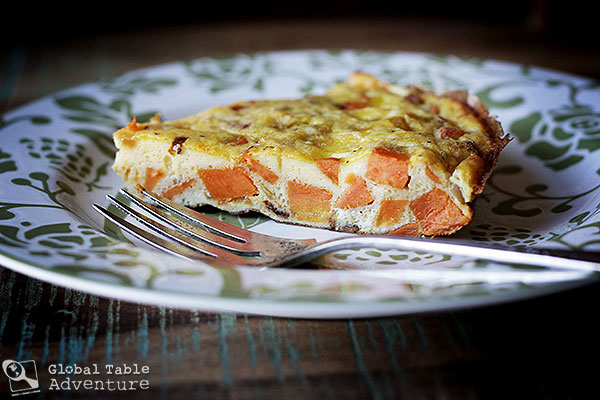 What I loved most about this dish:
Everything! A sweet potato frittata is such a wonderful to wake up in the morning. Mr. Picky wasn't too sure, but he raised his eyebrows so approvingly after the first bite, they almost touched the ceiling. Ava helped me make this dish which might be the only reason she ventured to try it. Thankfully, one bite in and she was sold.  Yum, yum. This is a new family favorite.
What I loved least about this dish:
Nothing, although I could see adding some collard greens or something regionally appropriate to add even more nutrients and color. Make sure you use  a well-seasoned cast iron pan or a non-stick (oven safe) pan to make this a fuss-free recipe.
Cod Fish Feijoada [Recipe]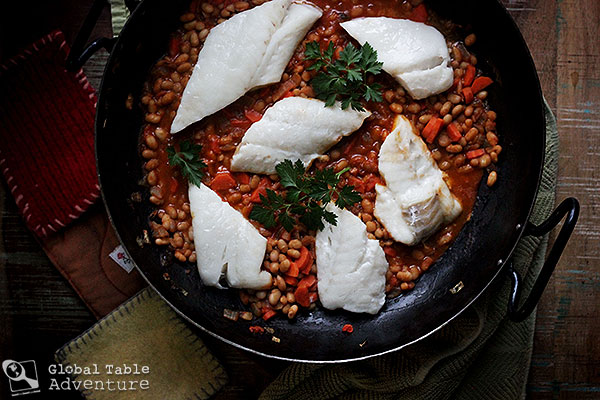 What I loved most about this dish:
This was a super easy, healthy dish and one that you can leave simmering on the stove all afternoon if you'd like (just add the fish in the last 15 minutes or so). Since I used canned beans, this made it a practical one for weeknight dinners and for that, it'll likely get in the rotation. Everyone seemed to like it, so I think it'll go into the rotation again.
What I loved least about this dish:
I would like to play around with the recipe and try some other traditional white bean feijoada additions, like cabbage. (This week I stripped it down to it's simplest version in order to be true to Saotomean culture).
Banana Mousse with Chocolate Shavings [Recipe]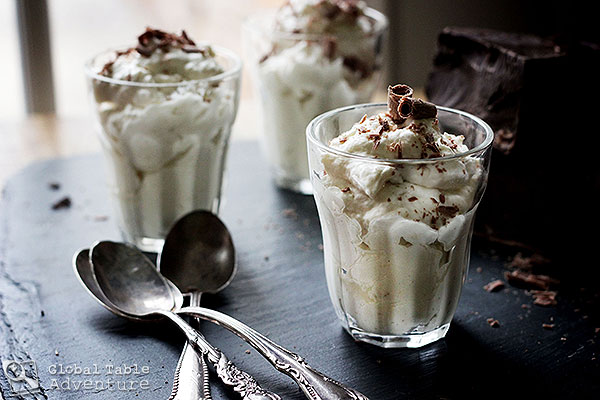 What I loved most about this dish:
Ava and Mr Picky both loved this and were game to add flecks of chocolate shavings throughout.  I loved the fact that there only included heavy cream, sugar, bananas, and vanilla extract.
What I loved least about this dish:
This was so simple, I thought for sure it wouldn't work out. It did and seems like the best possible way to make a fufu dessert. I recommend making small serving sizes – this is quite rich, especially if you add the full amount of sugar.
Ava's Corner:
Weekly Giveaway Winner:
Congratulations to Rike! You won the spice set… thanks for voting on your favorite Gingerbread House! Email me by December 31, 2012 to claim your prize!
They are all so nice, it is hard to choose! I will go with the Buckingham Palace, since that looked like the most difficult to build. I will try to tweet about it, if I can figure out how to do it!
Yeay – I did it – tweeted about it!