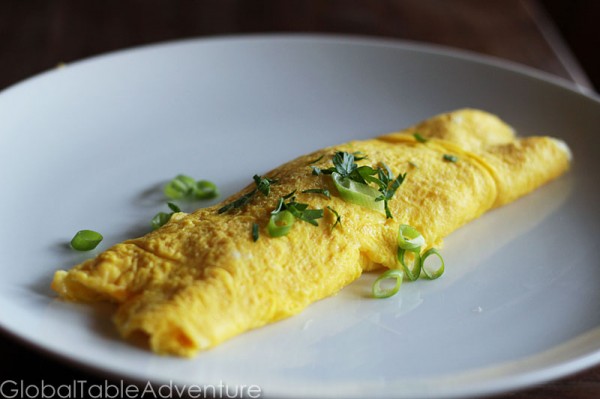 Makes 1 omelet
I cracked a mighty big smile when I read that omelets are all over Africa, especially in former French colonies. When I attended the Culinary Institute of America I learned from our Drill-Sargent chef how to make a perfect French omelet, as tidy as a neatly folded blanket. For my final exam I had to make one in less than 90 seconds. In fact, I had to plate it and walk it across the kitchen to the chef in less than 90 seconds. As if that wasn't hard enough, we lost marks if the golden blanket was soiled with any flecks of brown or – like a Victorian showing her ankle, was crass enough to reveal any filling.
I never thought in a million years I'd be able to do it, but after making several dozen I figured it out.
Here are my tips from the trenches:
- Have everything you need out on the counters, ready to go (eggs, filling, topping, plate, paper towel)
– Get your pan very hot. The eggs won't cook quickly enough otherwise.
– Keep the eggs moving
– Stay relaxed
– Flip that pan quickly or the egg will slide to the side
Today, several years later and very much out of practice, I am proud to make an omelet in about 100 seconds.
Ingredients:
3 eggs, vigorously whisked together
a pat of butter
shredded cheese, to taste
fresh herbs like parsley and green onion (optional)
Method:
Rub the crusties out of your eyes. Wash your hands.
Heat a 10 inch nonstick skillet over medium-high. Add a pat of butter.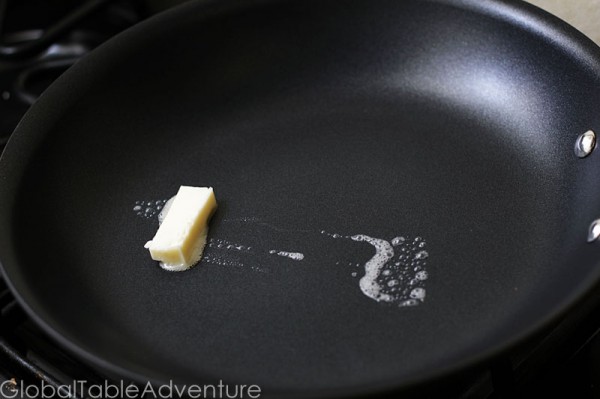 When the butter sizzles and cackles like a hungry chicken, pour in well-beaten eggs. Start your timer.
0:00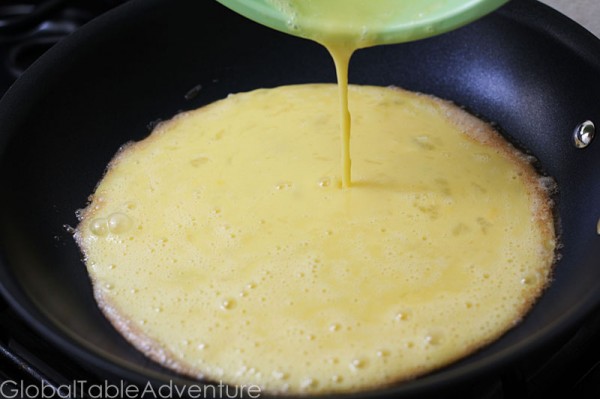 0:07
Stir the eggs with a spatula – keep them moving – until you get creamy curds.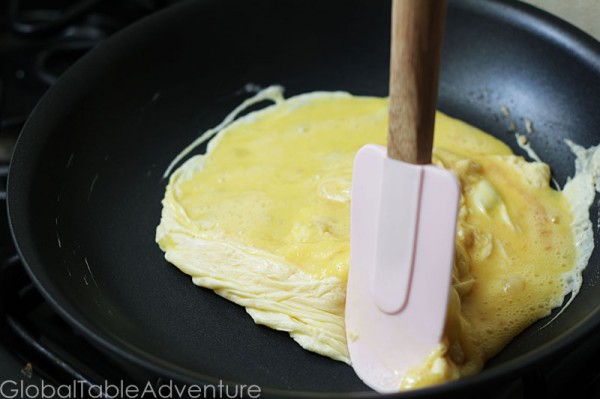 0:42
Next, use the spatula to smooth the top flat and evenly across the pan.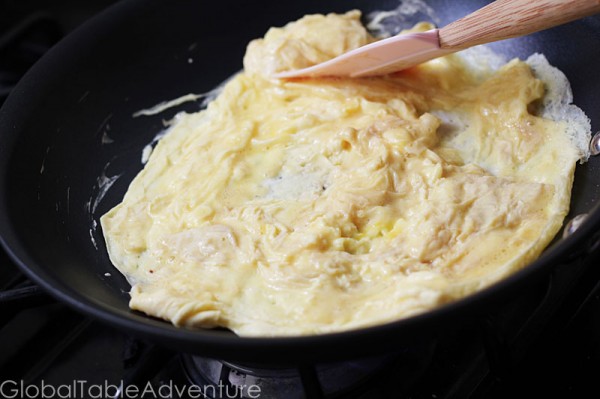 0:57
Sprinkle the cheese down the middle…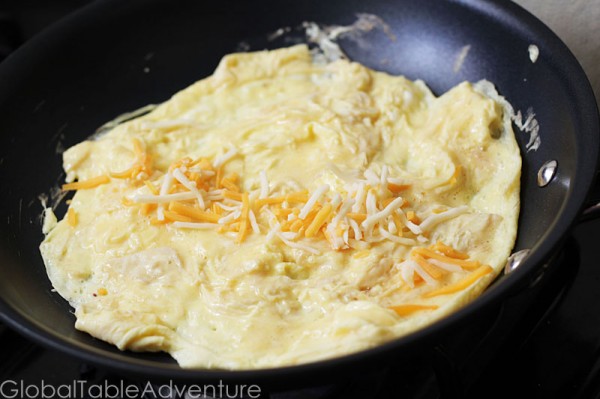 1:07
Fold over 1/3 of the omelet.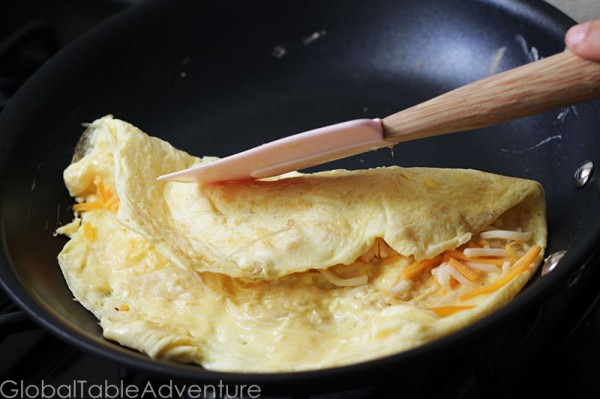 1:20
Flip over onto plate.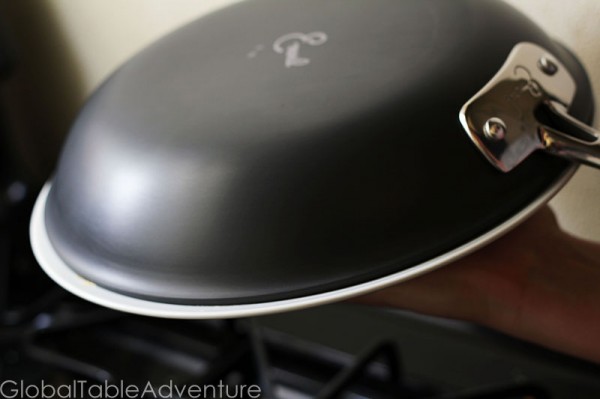 1:30
Use a paper towel to tuck the other 1/3 under the omelet.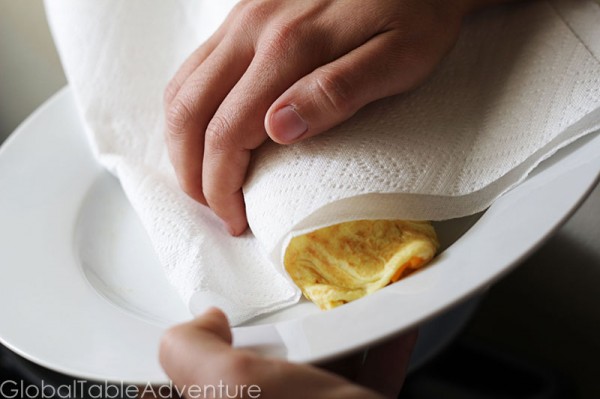 1:40
Enjoy with a happy sprinkle 0f parsley, green onion and soft window light.
Really, really beautiful. What's 10 seconds, here or there, between friends?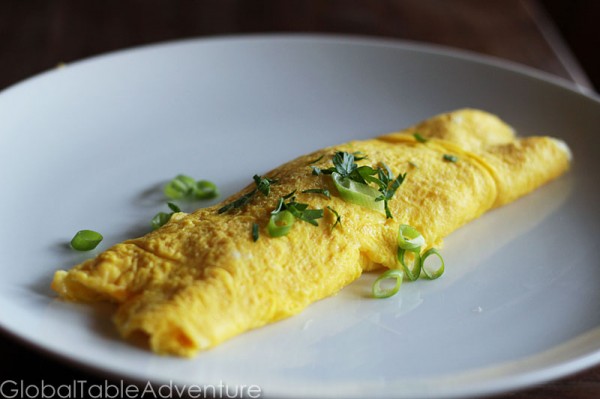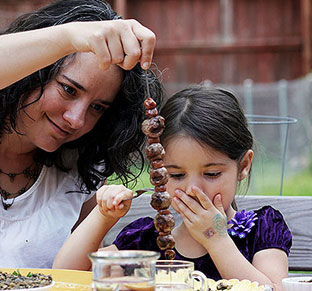 Hungry for more?
Be notified when National Geographic releases my memoir.
Simply fill in your details below.