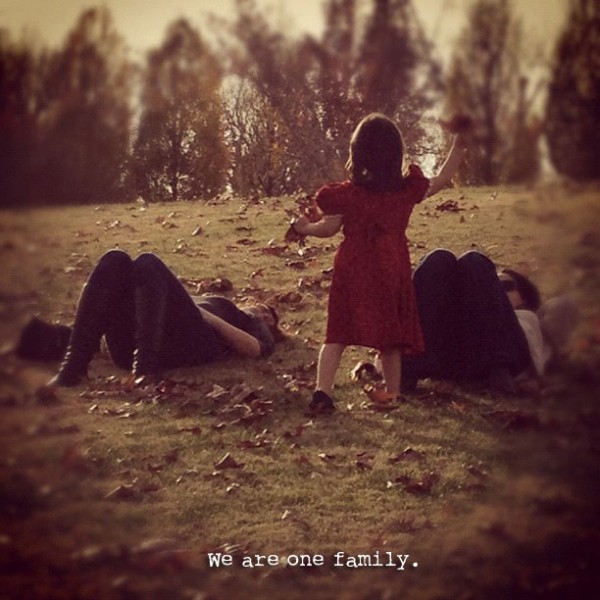 There's a Samoan proverb which reads "Ua iloa i vaʻa lelea," or we are one family.  I love this proverb. I spent most of my topsy turvy childhood figuring out what love means. What family means. And then, one day, those grace-filled words dawned on me …
We are one family.
The Samoans knew it all along. Blood bonds and geographic bonds are just the wonderful beginning. We can find love whenever and wherever we open our hearts.
We are all one family.
Sometimes it's a bit messy. Sometimes it's not how we pictured it. Sometimes we disagree and sometimes we cry. Sometimes we need a break.
But sometimes it's easy. Sometimes we laugh and see eye to eye. Sometimes we can't get enough of each other's smiles.
We are one family.
How my life changed when I began to look at the world through this lens.
Sure, I still mess up (all the time, actually… and I'm sorry for that), but reminding myself of these words helps me to slow down and "think kinder," with more love, in every interaction.
This week Ava got to visit with her Aunt Vicky, my sister from another mother. Aunt Vicky braided Ava's hair, played dress up dolls…
… went on a trip to the museum, and laughed the good laugh.
Did we have serious talks over beer, port, and bread pudding after Ava went to bed? Yes. Did tears flow? Yes.
But they were good tears. Healing tears. My heart felt happy to connect with a sister I haven't seen in a long time.
I was with family.
More family.
This holiday, let's invite the whole world to our heart's table.
Let's remind ourselves of those healing words, "We are one family."
And let's keep trying, from our most nuclear family and beyond.
Love waits for all who'll have her.
Coconut Creamed "Spinach" | Palusami [Recipe]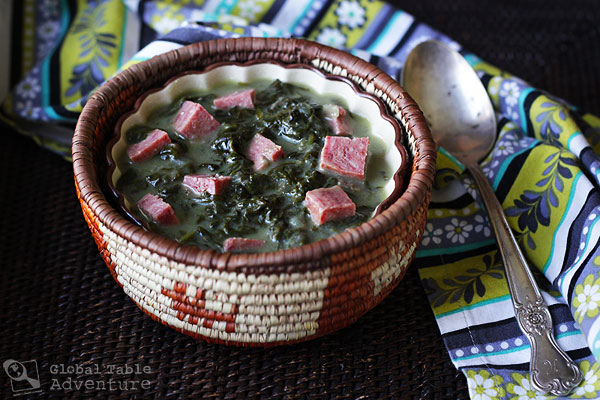 What I loved most about this dish:
We began our meal with the biggest challenge of all. I was certain that I was going to dislike this dish. I would have bet money that Miss Ava and Mr. Picky would hate it. I was so wrong. Ava scooped the Palusami up like a champ. She aimed for the bits of corned beef, but ate plenty of spinach and coconut milk as well. I liked it even better considering this is a "toss it in the oven and forget about it" kind of dish. As for Mr. Picky? I think he took two bites. That was 200% better than expected.
What I loved least about this dish:
Not much, although I do wish I had some coconut creme to try this recipe with… I think it would make an already indulgent recipe over the top delicious.
Samoan Spice Cake | Puligi [Recipe]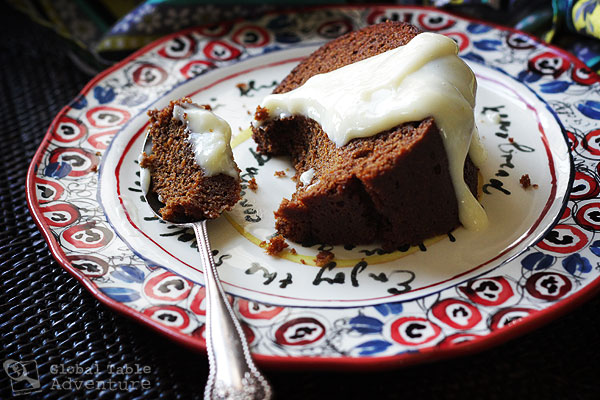 What I loved most about this dish:
The vanilla custard makes this cake shine… combined with the gentle spice from cinnamon, nutmeg, and clove, Samoa really packs in a great holiday punch. It almost reminds me of eggnog on a plate. Ava loves this with softened pats of butter, while Keith and I prefer it with the custard.
What I loved least about this dish:
I wish I had had an appropriate pot to steam this cake on the stovetop. If you bake it as I did, make sure your foil is tight, so the steam doesn't escape and dry the cake out.
Chocolate & Coconut Rice Pudding with Sweet Orange Peel | Koko Rice [Recipe]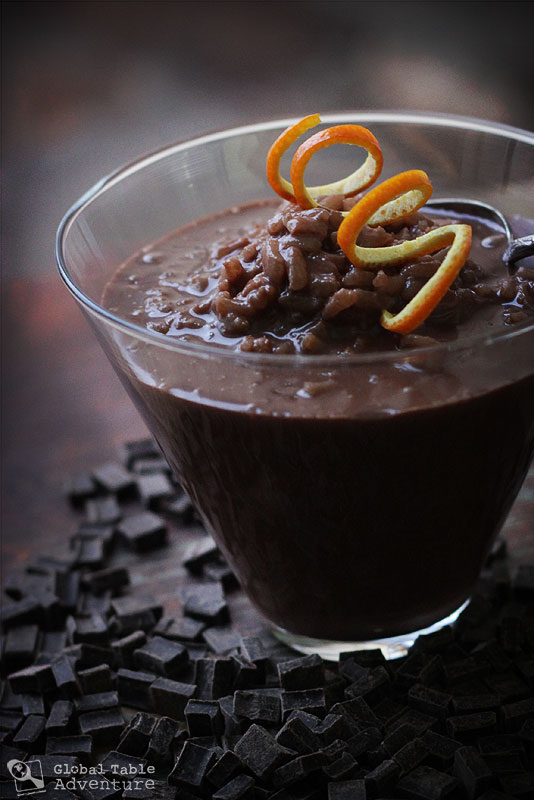 What I loved most about this dish:
As soon as I read about this breakfast treat, I knew I had to make it. While my first batch was a mess, this second try was wonderful – thick, coconut creamy, and well worth getting out of bed for. My only regret is that Vicky missed trying the second version…  However, Keith and Ava agree – this is the ultimate indulgence.
What I loved least about this dish:
My first batch was a failure because I accidentally covered the pot. This kept all the moisture from steaming off, making the rice pudding soupy. Learn from my mistake: be sure to follow the directions carefully and leave the lid off for a thick, rich rice pudding. Also, if you want a stronger orange flavor, consider adding orange zest instead of peel.
Watch Ava's Corner:
Giveaway Winner:
Congratulations to SFAnetta who says:
Ohhhh My!

I would so love the Molcajete Mortar and Pestle!

I love introducing people to the joys of spices and one of the ways I do it is to create spice blends. In 2013 I intend to launch my website TheSpiceAlchemist.com introducing people to the history, culture and lore of spices. I would love to introduce people to the amazing world that they live in through the exploration of spices, showing them how to integrate spices into their daily lives and introducing them to the sciencebbehind their amazing healing powers as well.

The Mortar and Pestle with it's beautiful ergonomic handle would be a a featured centerpiece piece of kitchen equipment in my videos and blog. It would be so loved!

PS ~ I love your blog, I normally silently lurk in the background enjoying your posts, but I wanted to let you know your enthusiasm for global exploration and writing style have really inspired me. Thank you so much Sasha!
Enjoy your mortar and pestle SFAnetta! Contact me by December 17, 2012 to claim your prize!