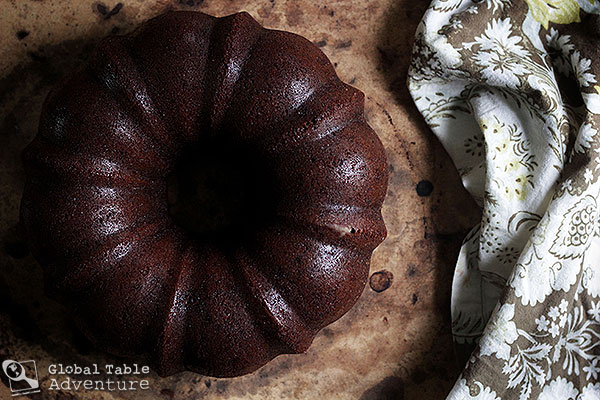 When Samoans want to bite into the holidays, their kitchens fill with the warm scent of cinnamon, clove, and nutmeg. If you try to peer under the lid to see what's cookin', you'll more than likely get a full steam facial, so watch out. Within that foggy cloud of vapors, you'll find cocoa brown puligi, a steamed bundt cake made dark with the unusual addition of "burnt" sugar. The cake is traditionally steamed in an underground oven known as an imu, although many now steam it on the stovetop, or as I have done in the oven.
We ate this treat one early morning, as part of a Samoan Saturday breakfast which included our Koko Rice (a.k.a. chocolate and coconut rice pudding). I was so bleary-eyed from my too-early wake up (thanks to my ever-eager Miss Ava) that I completely forgot to serve it with the traditional accompaniment – vanilla custard – and instead passed around some softened butter. It was only days later that I remembered what I'd read, cut myself a new slice, and ladled some still warm sauce over the top.
Delicious.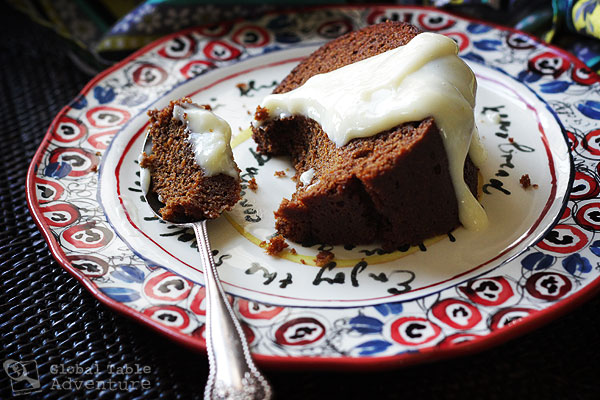 If you make this cake, feel free to mix things up by adding some dried fruit or nuts. This time, I went plain – I was just in the mood for simplicity.
Recipe adapted from Star Bulletin.  
Ingredients:
3-1/2 cups flour
2 tsp baking soda
1 tsp cinnamon
1 tsp nutmeg
1/2 tsp cloves
1/4 tsp salt
2 sticks unsalted butter, plus more for greasing
1 cup sugar
3 eggs
1 tsp vanilla extract
"Burnt" sugar mixture:
1 cup sugar
1 cup water
1 regular-size can evaporated milk
Optional additions:
1 cup total of dried fruit and/or nuts
Accompaniment:
Serve with vanilla custard or, in a quick pinch, homemade vanilla pudding thinned with a little extra milk
Method:
According to the Samoan Proverb "Fale-taeao e le afiafi," whoever sits at home in the morning will be hungry in the evening.
So… let's hop to it.
Grease a bundt pan really well with butter and set it aside. Then preheat the oven to 350F.
Now for the fun bit: the "burnt" sugar, which isn't so much burnt as deeply caramelized.
Simply cook sugar over high heat, stirring constantly, until it turns syrupy brown.
Stage 1: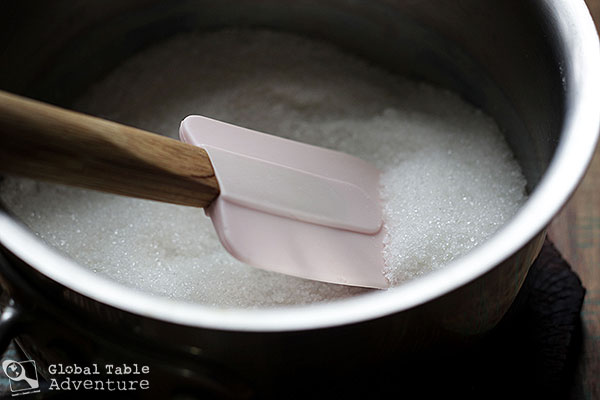 Stage 2: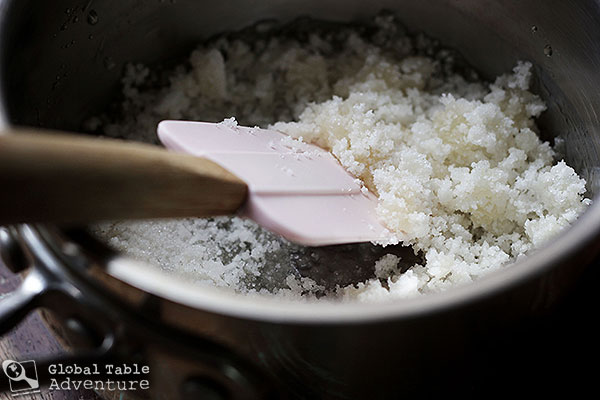 Stage 3: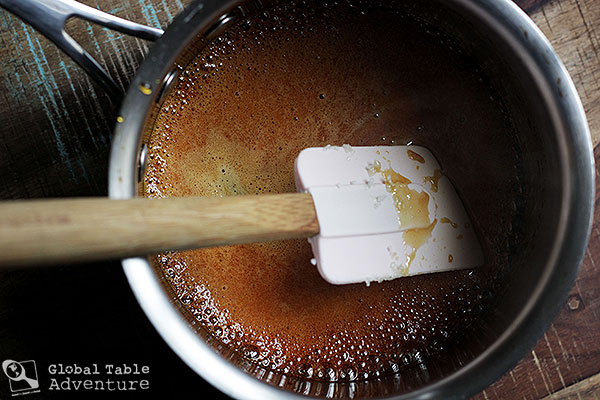 Carefully and slowly add water (it may splatter), then whisk in the evaporated milk. Mine continued to darken as I took this picture… but it still tasted great.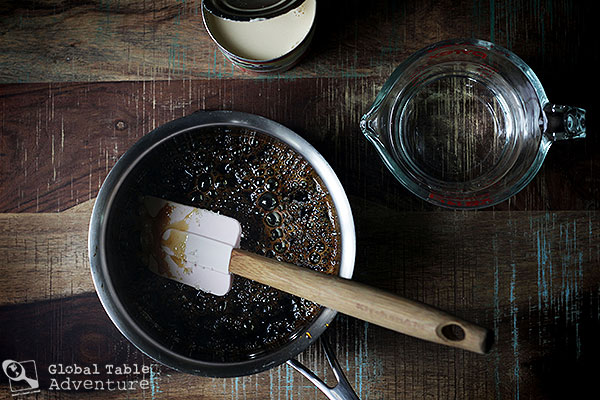 Once all the liquids are added, you end up with a cocoa colored liquid. Set aside.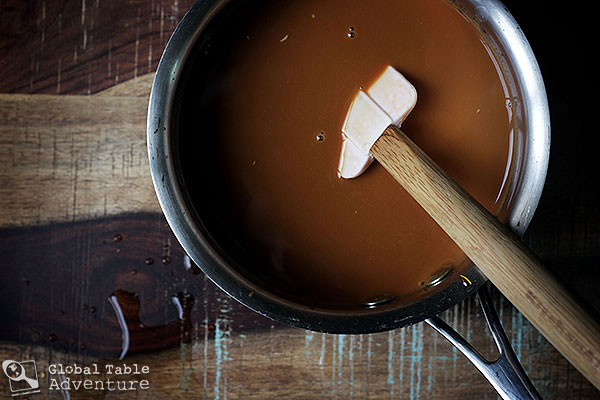 Next, in a medium bowl, whisk together the flour, baking soda, cinnamon, cloves, and nutmeg.
Breathe in. Smile.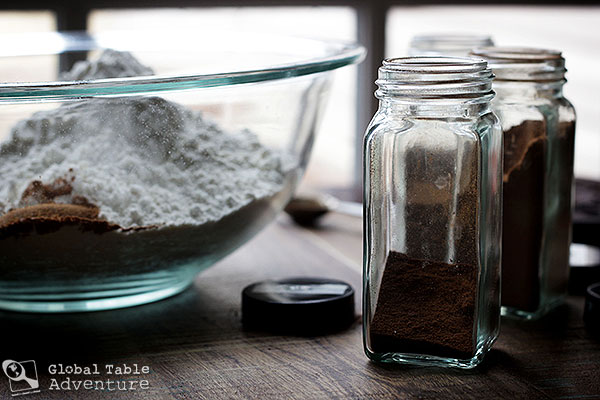 Then cream together the butter and remaining sugar. Add eggs and vanilla extract, then scrape down the sides.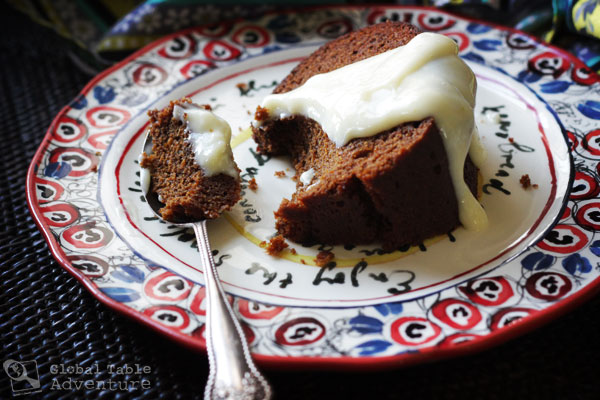 Add the flour and the burnt sugar mixture, alternating about 1/3 of each at a time, scraping sides as needed. When batter is smooth, pour into prepared bundt pan. Cover tightly with foil and bake for about 1 hour – 1 hour & 15 minutes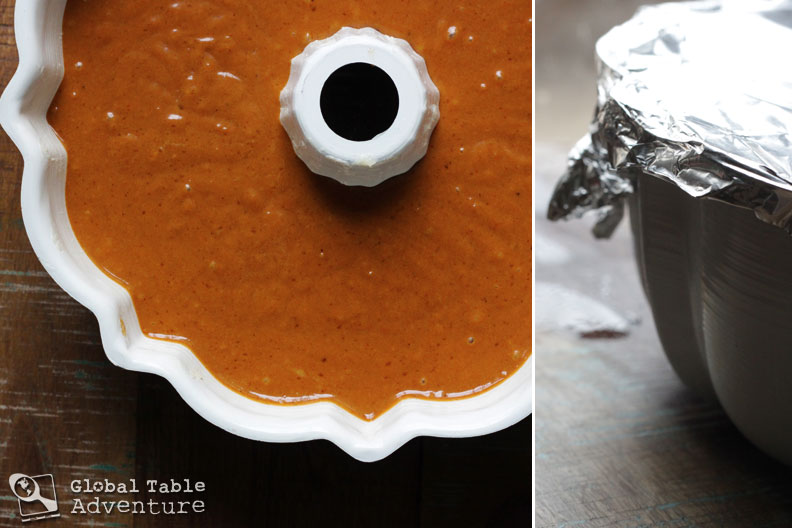 Let cool then remove from bundt pan.  Don't worry if a little cake sticks to the foil. That's the bottom.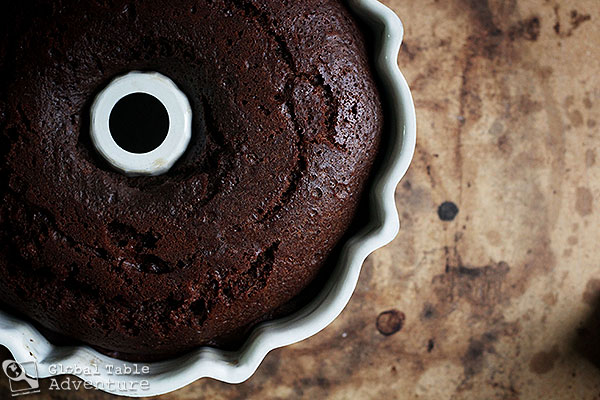 Yum.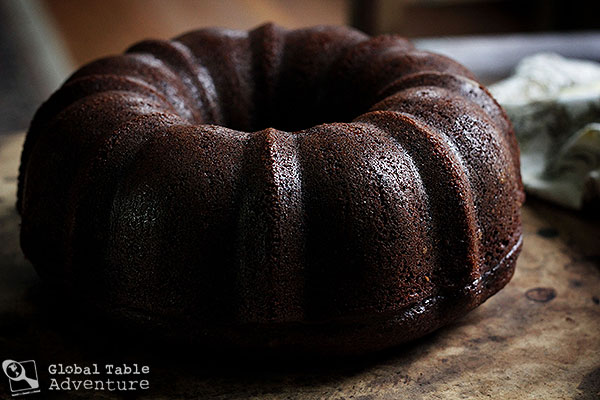 Be sure to serve with custard sauce, or at least a pat of softened butter and a cup of tea.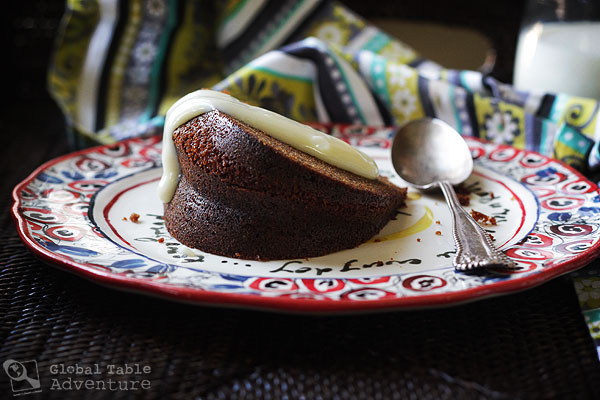 A little extra is always nice…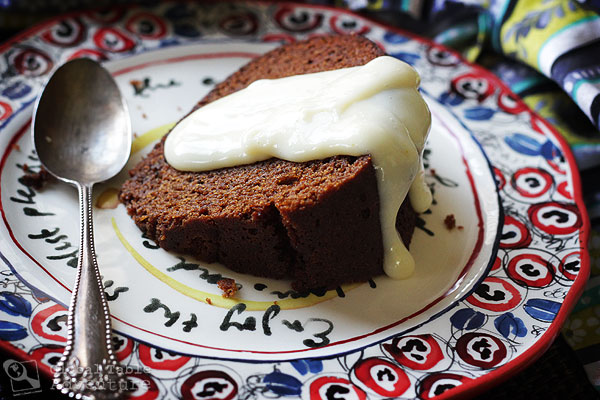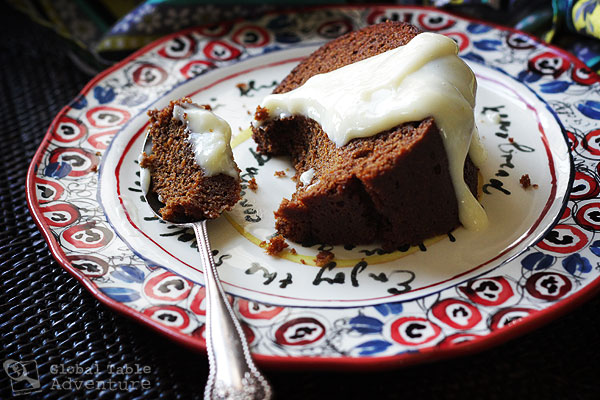 Enjoy with a very Samoan view, my friends!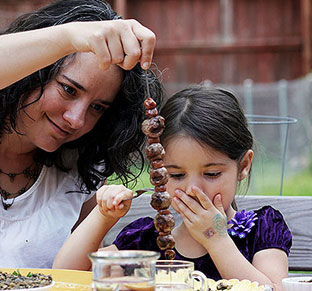 Hungry for more?
Be notified when National Geographic releases my memoir.
Simply fill in your details below.