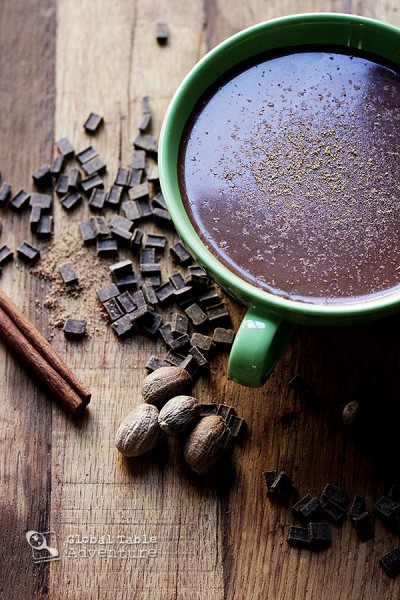 When I told Ava that the fine people of Saint Lucia like to wake up in the morning and drink Cocoa Tea, she squinted her eyes, titled her head, and said "what mama?"
"It's like hot cocoa," I smiled, "but richer, and seasoned with cinnamon and freshly grated nutmeg."
Her eyes instantly popped open in recognition and the corners of her lips curled impishly. I showed her my mound of chocolate chips and added that in Saint Lucia they use cocoa sticks and balls to make their Cocoa Tea, but we'd be making it with chips since that's all we can get in Tulsa, Oklahoma.
"Don't worry," I added, "It'll still taste amazing and feel completely snuggly."
Truth is, the end result is a rich, thick blanket of goodness… each sip is almost like dreaming underneath a giant bar of ooey-gooey warm chocolate. This is the kind of drink you want after a chilly walk or sledding. After a breakup. Or an engagement. It's the exact right statement for any sentiment, in fact.
A giant mug of Cocoa Tea would be great covered with whipped cream, marshmallows and all those other goodies… but in Saint Lucia, it's simply topped with a sprinkling of fresh grated nutmeg. Delicious simplicity.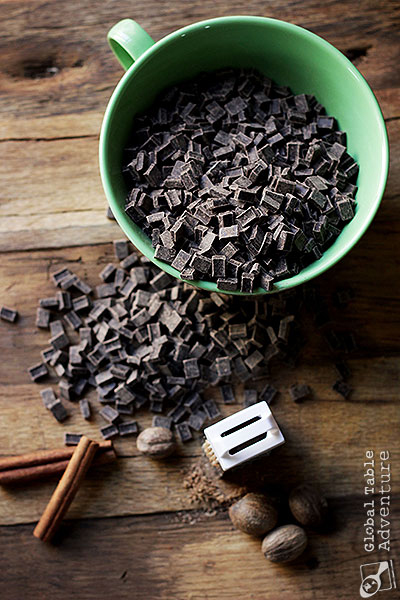 Ingredients:
1 cup dark chocolate chunks
2 cups water
1/4 cup sugar, or to taste
1 cinnamon stick
1 1/2 cups whole milk
freshly grated nutmeg, for topping
Method:
First things first: cradle your kitchen in Saint Lucia's Pigeon Point. I'm thinking mine will be the one right by the inlet and beach, towards the south. You can join me if you'd like.
While you admire how the deep blue waters meld with the turquoise, heat a happy mountain of chocolate, water, sugar, and cinnamon stick over medium heat until melted and the cinnamon has infused into the mixture (about 5-10 minutes). Stir occasionally.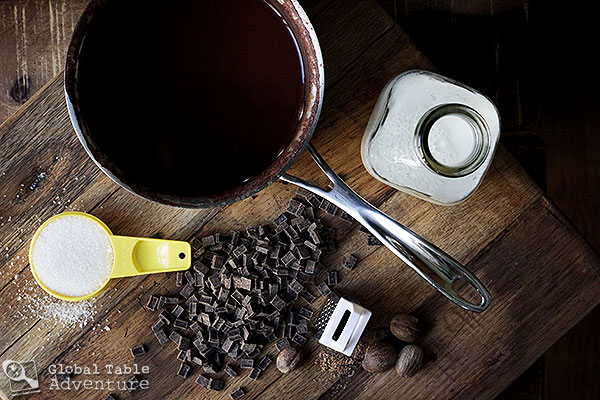 Stir in the creamy milk. Smile as the deep, dark chocolate swirls with snow-flurry white to make luscious milk chocolate.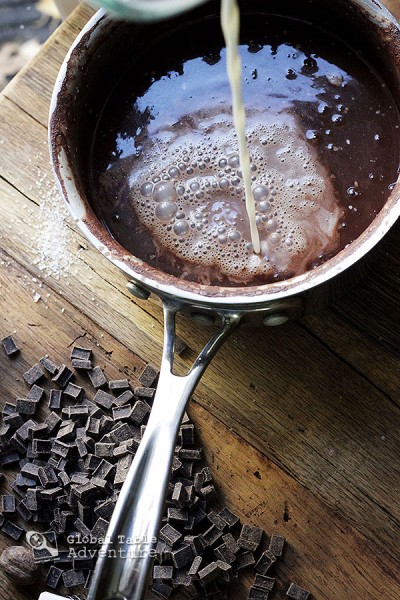 The rest is pretty easy: fill your mug with a happy helping, then top with freshly grated nutmeg.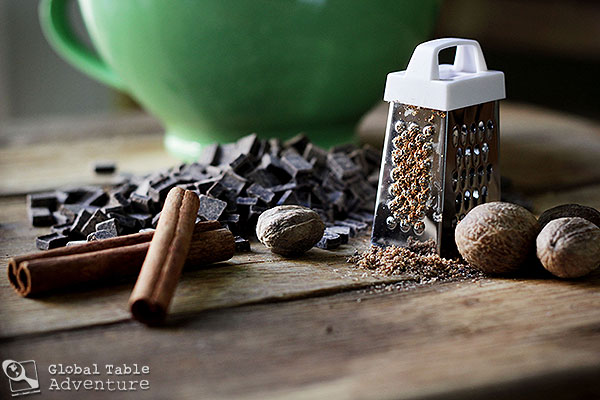 Divine.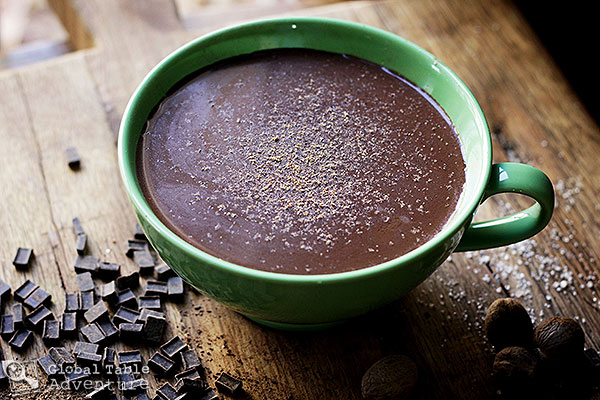 But what about chocolate isn't?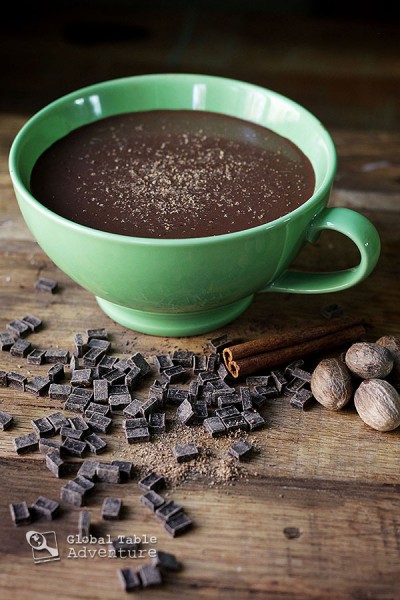 Love to you, my friends.
P.S. If you're looking for some very global Black Friday suggestions, here's my list for lo-key shopper's from last year. It's chock-a-block with fun gifts for the global food lovers in your life.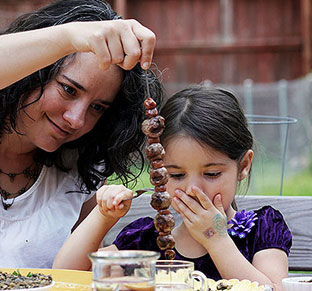 Hungry for more?
Be notified when National Geographic releases my memoir.
Simply fill in your details below.