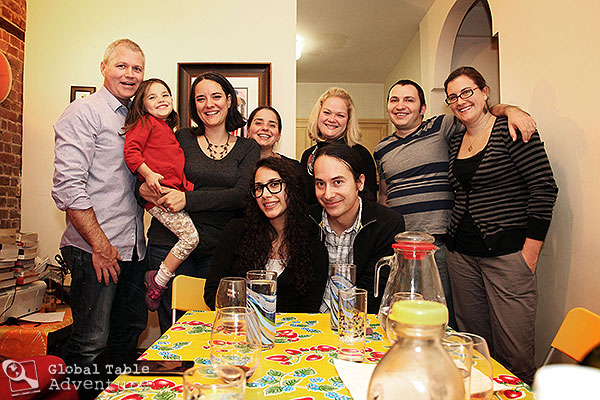 Do you ever wonder if you need to get out more? 
While I keep stumbling into serendipitous connections in Tulsa, like the young book salesman from Bulgaria who knocked on my door the same week I cooked his country and the Finnish mother I ran into the same day I was to cook Finland, I didn't really expect to find the same thing during our brief 4 night stay in New York City.
Who was I kidding? I should have known better. It is New York City, after all.
On our first bleary eyed morning in New York I asked Keith's cousin, Kelly, about where I could go grocery shopping. I told her our meal was from Saint Kitts and Nevis, in the Caribbean.  She glanced out her tall, sunny windows, over the shimmering city below and laughed.
She cocked her chin to the side, and added "Every other shop around here is Caribbean." I searched her eyes, looking for a twinkle of mischief but there was none.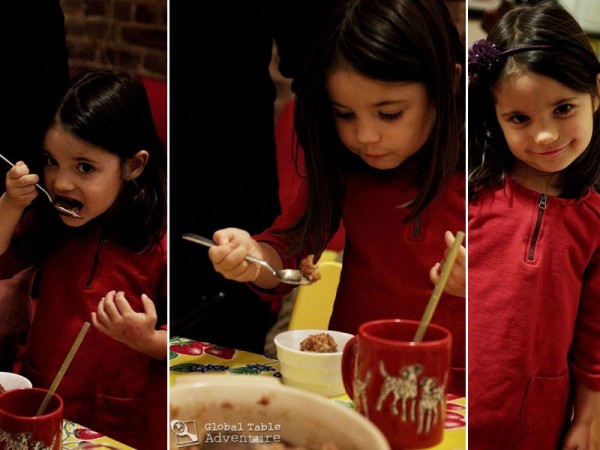 That afternoon, as we walked through the blustery streets for the first time, my ear strained to decipher waterfalls of thick, juicy accents whose sources could be, as she said, none other than the Caribbean.
The coincidences didn't end there. There was the publisher, from one of my Big Book Meetings, who had not only been in Saint Kitts and Nevis before, but provided a lovely drink suggestions (we'd actually already made Sorrel for our  Jamaican Global Table).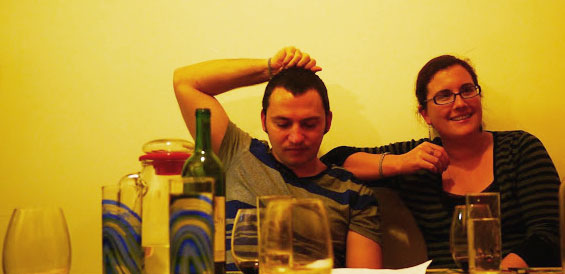 Then, over dinner and drinks on Friday, Marina's friend Alia (who, p.s., made a fantastic fish dish) and Igor told us many tales, one of which was that he'd been to Saint Kitts and Nevis a few years back, where he may or may not have been involved in a shady land deal involving fencing off a forest. They claim that's all you need to do to own property on the island (but Mr Picky pointed out that perhaps one could just fence off another's fence to then own the land within). Or, at least, that's what I think he said. The number of Killer Bees in the room makes that part of the story rather elusive.
All I know is that New York City delivered on the goosebumps.
Amped up good karma. That's what I call it.
Maybe I need to get out more.
THE FOOD
Peas n' Rice [Recipe]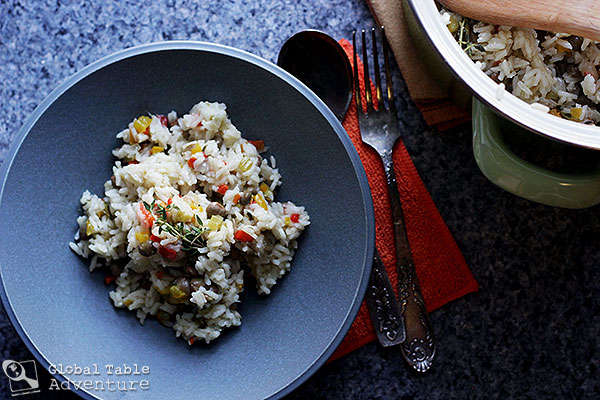 What I loved most about this recipe:
Everyone gobbled this up. Ava, exhausted from several exciting days in a new place, took the longest to warm up to her rice, but soon her spoon was scraping bowl as well.  Using three kinds of bell peppers gives this rice depth, color, and a touch of flashy fun. For non-vegans this would be epic with the addition of some fried bacon in the first stages of cooking.
What I loved least about this recipe:
If you make this recipe as written, the large quantity of rice will keep cooking if you don't transfer it to a large platter to steam off. Not a huge deal, but if you don't do it, you could end up with gummy rice as it sits and continues to steam itself
Killer Bee Cocktail [Recipe]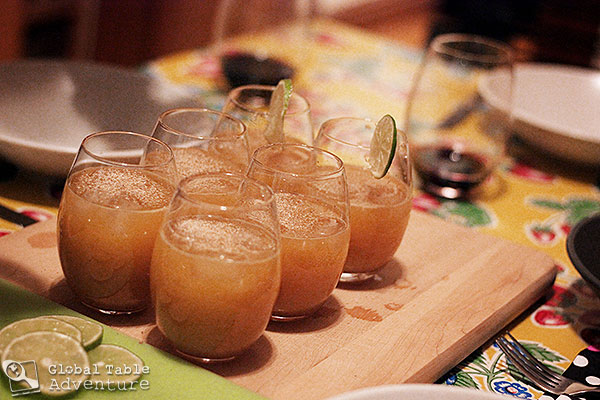 What I loved most about this recipe:
I blame this drink for the reason why my winter coat is still in Marina's apartment.. When I slid into my taxi at 1 am, I was nowhere near cold. In fact, I might as well have been in Saint Kitts and Nevis. Considering Marina  made two rounds of this cocktail, I'm guessing I wasn't the only one who felt this way.
What I loved least about this recipe:
Bzzzz… nothing.
Coconut Bread Pudding with Rum Glaze [Recipe]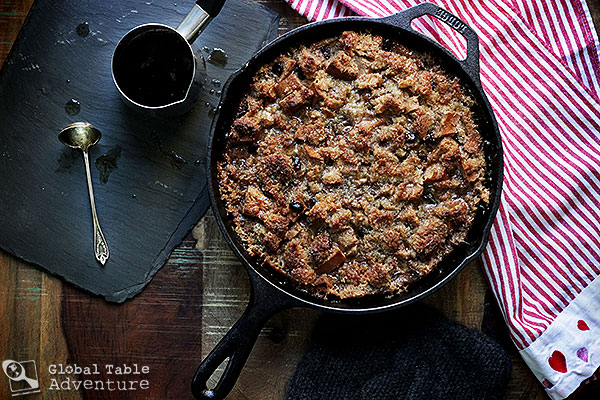 What I loved 

most

 about this recipe:
This is the kind of sticky, sweet, comforting, hunky bread goodness that everyone loves, especially around the holidays. When I told Keith's mom that he loved it, she couldn't believe it. "But there's coconut in there," she exclaimed. That's the beauty of it. I explained that he actually put it in the fridge to cut him self off from eating the entire pot.
What I loved 

least

 about this recipe:
I'd consider making a double batch from now on. Also, this recipe is best when made with dry(ish) hunks of more artisan style bread, although I had it with simple sandwich bread and it was okay.
Watch Ava's Corner:
Congratualtions to Christina B., whose My Global Table pinboard is filled with just so many yummies! Email me by November 26, 2012 to claim your prize.