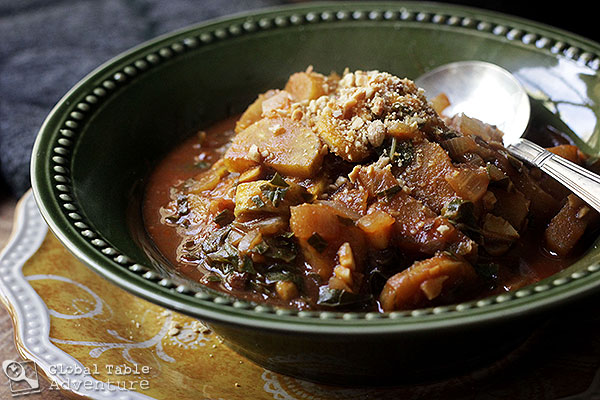 There's an old Rwandan saying "The most extensive land is the human belly."  I like to think there's mountains and streams in there, glorious sunsets and easy, glimmering sunrises. Is that somehow unsavory? I don't know. I do know I want this land to be vast, and include as much variety as possible. I want to fit the whole world in there. And this, my friends, includes the plantain.
Plantains have been an issue for my family from the beginning. Ava isn't really keen on them (or bananas). Mr. Picky has consistently pushed aside his in favor of other foods (except for that time I made Plantain Chips with Sea Salt for Panama and that other time I used them as a butter-fried cheese wrapper, a.k.a. tortas de plantano).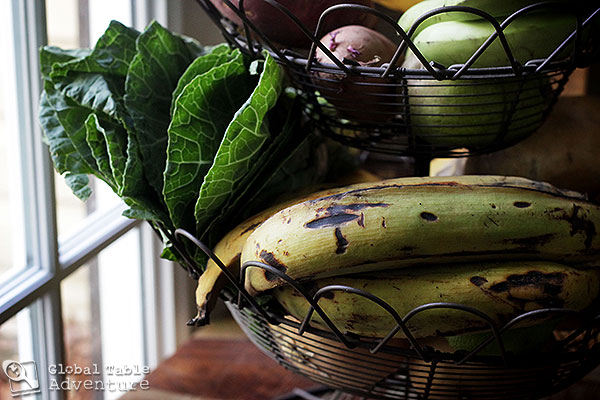 It's time for us to love the plantain, after all they are the starchy cousin to the banana, but more savory and filling. For this reason, they are an important staple all over the tropical regions of the world.
Plantains fruit all year round, which makes the crop a reliable all-season staple food, particularly in developing countries with inadequate food storage, preservation and transportation technologies. In Africa, plantains and bananas provide more than 25 percent of the carbohydrate requirements for over 70 million (Wikipedia)
The best way to eat plantains in Rwanda is Agatogo. While there are many variations, the dish always includes plantains, some form of tomato (commonly tomato paste), and either meat, fish, or vegetables. Meat (like goat or chicken) is hard to come by and only those who live on the water typically add dried or smoked fish (injanga). Some farm fresh veggies are about as universal as it gets, just ask these kiddos…
Ingredients:
vegetable oil
1 large onion, chopped
5 cloves garlic, sliced
6 oz can tomato paste
4 mostly green plantains
3 cups of thinly sliced, loosely packed collard greens (about 1/3 of a bunch)
1 quart vegetable broth (or water)
1/2 cup peanuts, measured then ground
oil and salt
Method:
First, let's figure out how to peel a green plantain. The skin sticks firmly to the flesh, so I recommend cutting the plantain in hunks, then slitting along the side one time. This will make it easier to crack the peel back (sometimes I need to use a paring knife to help if the plantain is really green.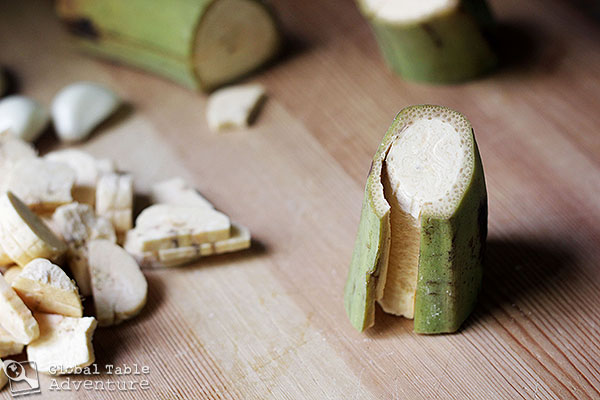 Next, fry the onion some vegetable oil until soft, then add in the garlic and continue cooking until the onions are just beginning to color. Add on the tomato paste, give a good stir, then toss on the plantains, greens, and …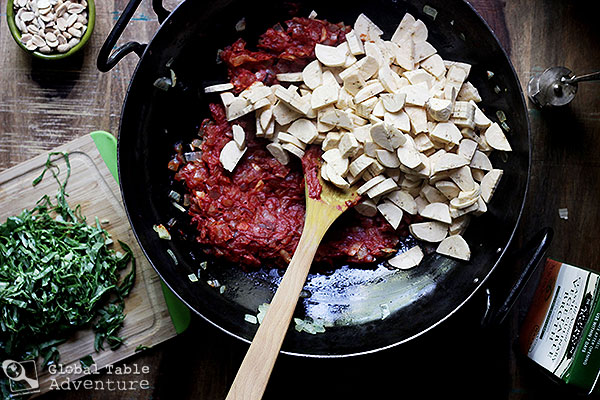 … mix with the vegetable broth. Add salt to taste (locals recommend using lots of salt, since the plantains absorb quite a bit). Let simmer uncovered for about 30 minutes, or until the plantains are tender and no longer white. Then sprinkle on the crushed peanuts.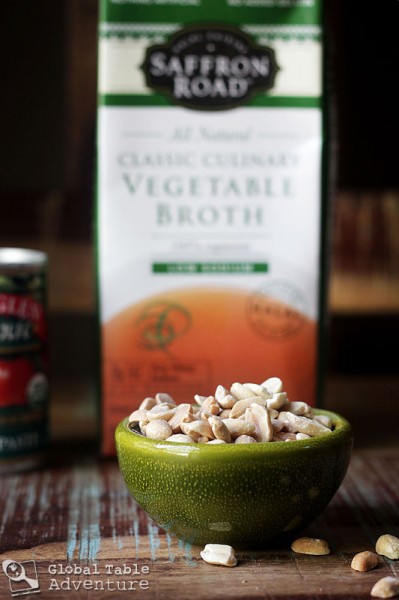 If you'd like the stew thinner you can add some more broth or water, until you find the ideal consistency.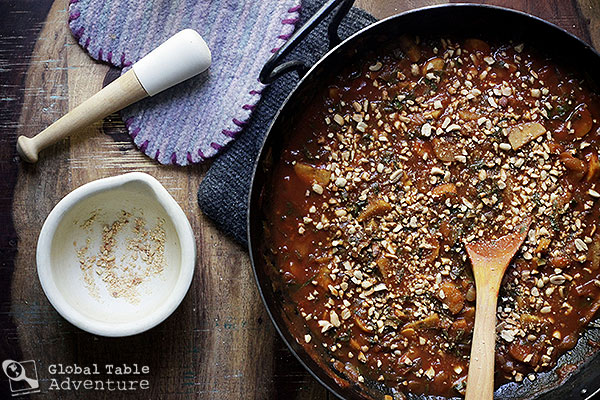 Serve immediately with a smile, a spoon and a heart.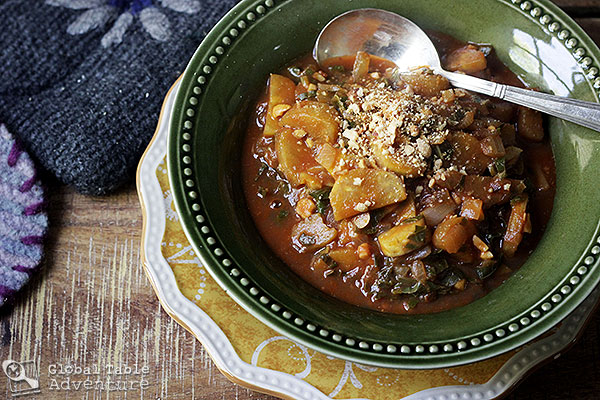 Perhaps with a view like this:
Thanks, Rwanda.
xo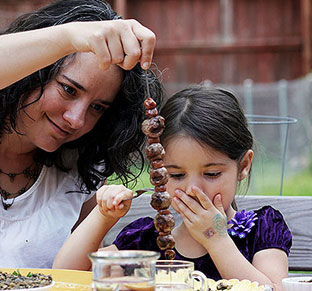 Hungry for more?
Be notified when National Geographic releases my memoir.
Simply fill in your details below.