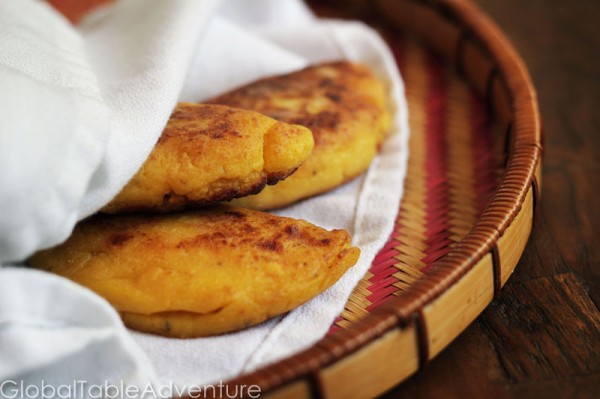 Makes 8-10
Imagine. It's the height of summer. You spend all day roughhousing with the ocean. When every muscle in your body is heavy, you lay down in the sand for an impromptu picnic with a package of street food – tortas. In less than a minute you make several cheesy, crispy, fried plantain tortas disappear into your happy belly.  After the last bite, you lick the salt from your fingers and drink a tall glass of water. You stretch out for a nap, still warm from the glow of a little too much sun.
Did I just find one of the secrets to a happy Honduran childhood by the seashore?
I sure hope so.
What is it about summer and fried food? While I don't normally include loads of oil in my daily line-up, there's nothing like a big bite of crispy fried goodness to cap off a great day in the sun.  Play around with this recipe – make it your own. Our tortas simply contain cheese, although beans are traditional as well.
Ingredients:
4 large, ripe plantains
1/8-1/4 cup flour, as needed
8 Tbsp butter, softened
6 oz queso quesadilla, shredded
salt
pepper
Method:
Put on your biggest smile. Now, call your dearest friend. Tell her you need her help. Tell her to wear elastic pants. Tell her she'll need to eat several tortas. Tell her you can't do this alone.
Once she's agreed, you can get started.
Bring a large pot of water to boil. Add the plantains (in their skins) and cook 10-12 minutes.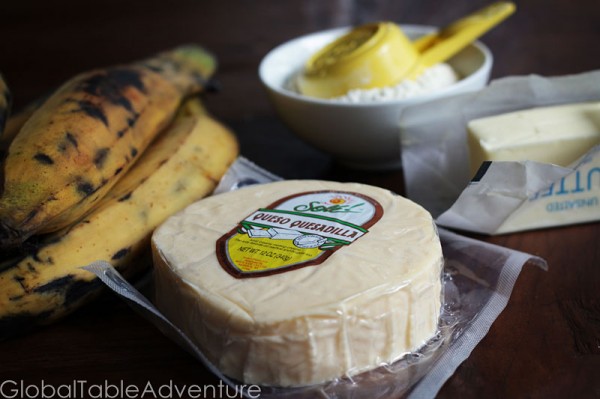 Meanwhile, call your friend back and tell her to bring something fruity and fun to drink. Then shred some cheese. Queso Quesadilla is soft, creamy, and melts wonderfully. If you can't find it in your supermarket, any mild melting cheese will do.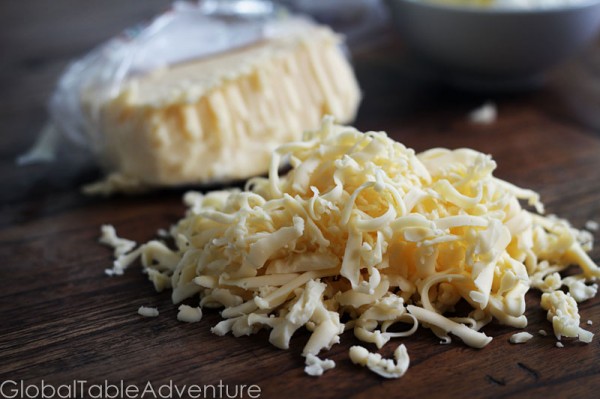 Once they are cool enough to handle, take the plantains out of their skins. I find it helps to slit them with a small knife.
Pulse the plantains in a food processor with cubed butter, flour, salt, and pepper. Start with a 1/8 cup. Keep adding flour until a soft dough forms. It should not be sticky or greasy.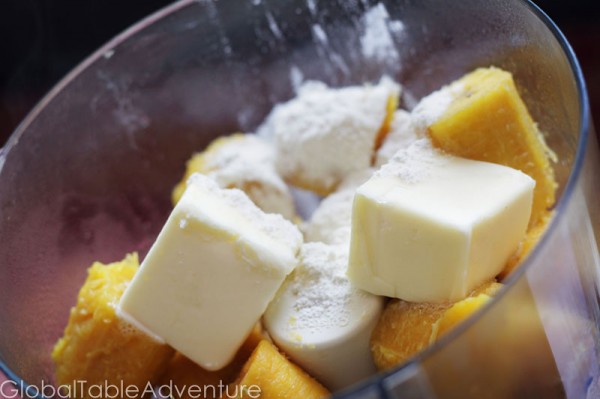 As you pulse, really strange things will happen. Hello plantain spiral. Nice to meet you. You have my attention.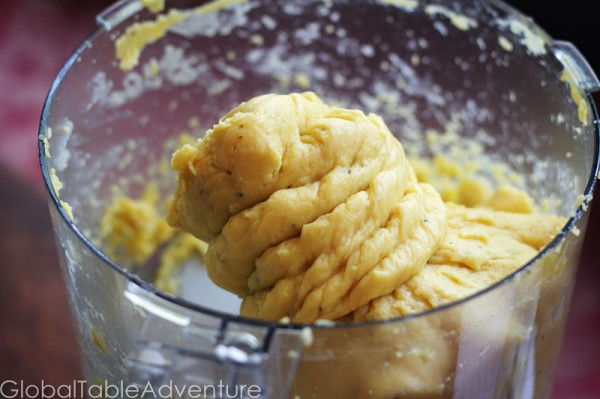 Once you have a soft, workable dough, pinch off a golf-sized ball portion and flatten into a thin disc.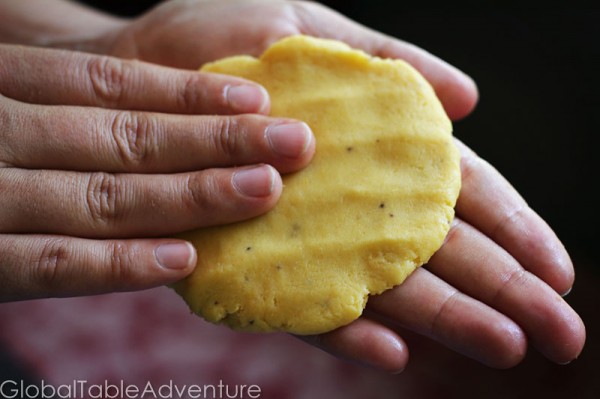 Add a little shredded cheese to the center…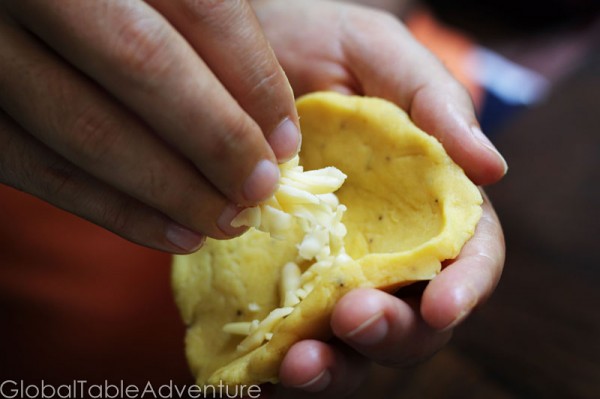 … and fold over. Seal by pressing the seams together.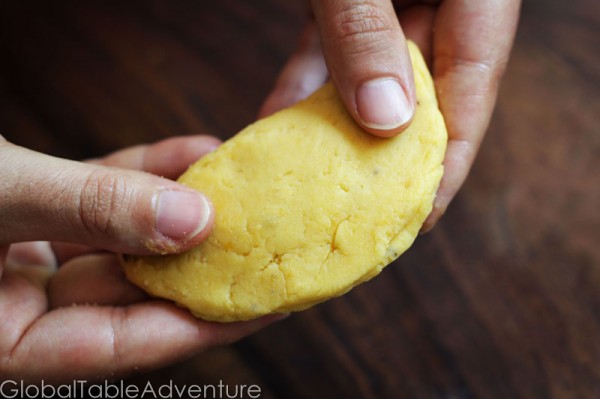 Coat in flour and shake off the excess. Keep doing this until your friend shows up. Have her pour you a glass of that fruity drink. Then, fry in batches over medium-high heat, in a large skillet coated with vegetable oil. Sprinkle with salt when done.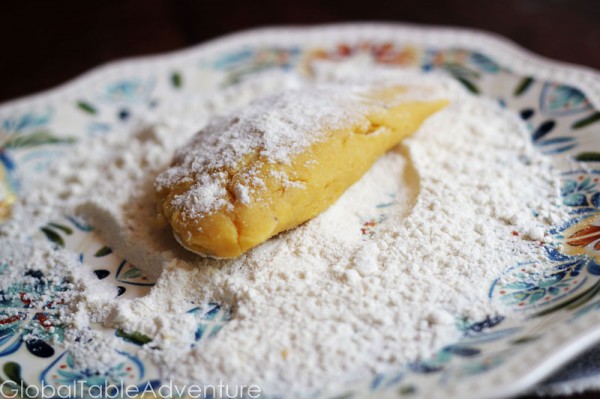 They're particularly cute nestled in a soft blankie to keep warm while you're cooking them all. And by blankie, I mean napkin.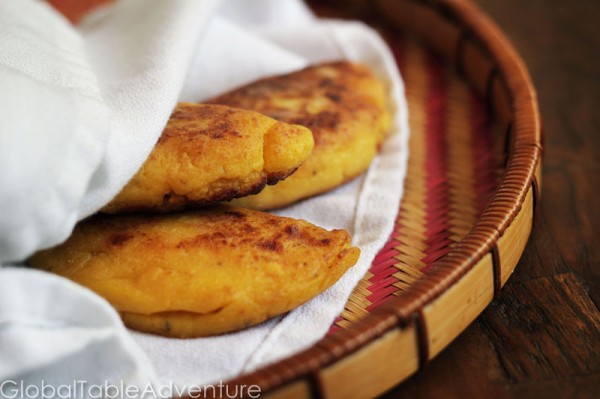 Eat while laying on a hammock, laughing, and staring at the stars.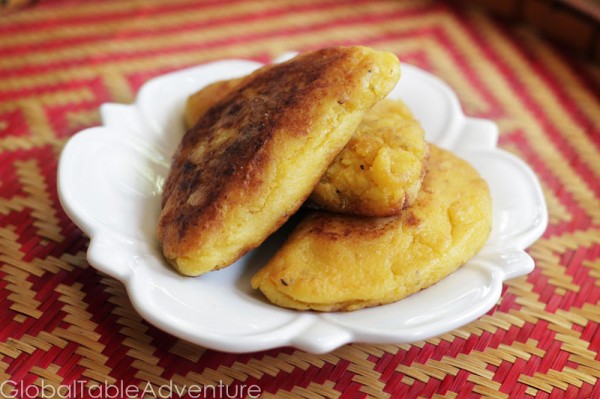 They are best when eaten right away, while still screaming hot, one after the other, just like an impatient, hungry child eats.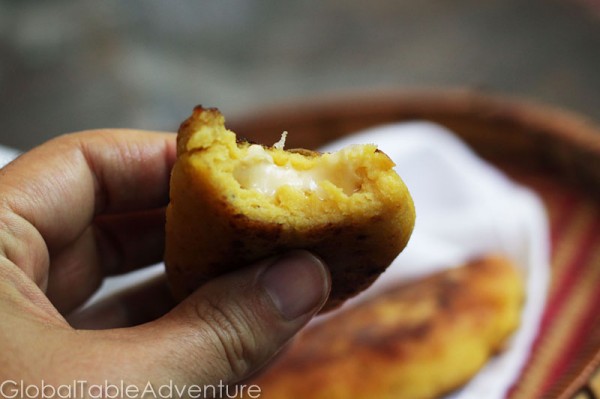 Wait, tell me impatient, hungry children can have white hair.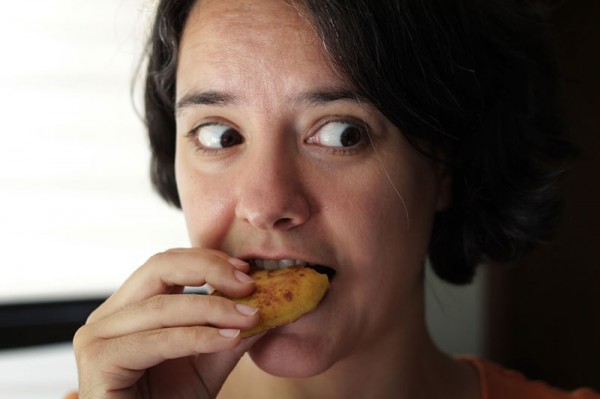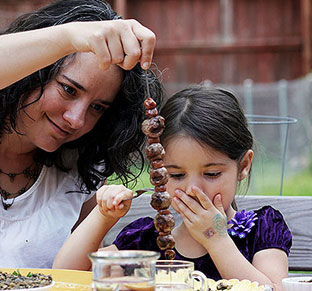 Hungry for more?
Be notified when National Geographic releases my memoir.
Simply fill in your details below.